Sobre SAP S/4HANA Cloud
SAP S/4HANA Cloud is a cloud-based and on-premise enterprise resource planning (ERP) solution. It is suitable for small, midsize and large businesses in industries such as automotive, engineering, construction, mining, research and development, retail, wholesale, public sector and utilities. Primary features include finance performance measurement, supply chain management, purchasing, contract management, lifecycle management, production cost management and accounting. Other features include audit trails, compliance reporting, billing, dispute management, production planning, materials requirements planning (MRP), maintenance management, quality management, product lifecycle management, research and development. It offers integration with SuccessFactors Employee Central, Ariba, SAP Financial Services, SAP Fieldglass and SAP Hybris Cloud for Customer. Support is offered via email and over a phone. Other help options include preferred care, support portal, self-help portal, guided resources, online chat and online case submission. Mobile applications are available for iOS, Android and Windows phones.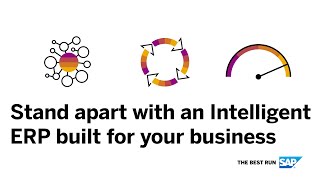 Precios de SAP S/4HANA Cloud
SAP S/4HANA Cloud no tiene versión gratuita, pero ofrece una prueba gratis.
Precio inicial:
Sin información del proveedor
Alternativas a SAP S/4HANA Cloud
Opiniones de SAP S/4HANA Cloud
Sector: Logística y cadena de suministro
Tamaño de la empresa: 1.001-5.000 empleados
Software usado

A diario

durante

Más de dos años

Fuente de la opinión
Relación calidad-precio
5
---
Una herramienta de exelencia
Durante 18 años, de utilización de este Sof, me a permitido adquirir una gran experiencia sobre el, y ver qué es una gran herramienta complementaria para el día a día en lo laboral.
Puntos a favor
De este Sof, lo que más me gusta es que me permite viajar de ventana en venta y eso da más excelencia a mis análisis
Desventajas
Que a veces no es tan amigable para aquellos que no tienen conocimiento de inglés
Sector: Productos farmacéuticos
Tamaño de la empresa: 201-500 empleados
Software usado

A diario

durante

Más de dos años

Fuente de la opinión
Relación calidad-precio
0
---
Reseña para Sap S/4HANA
Está ayudando con la documentación, facilidad de archivado de datos e información, también consta de ayudar a programación de trabajos.
Puntos a favor
La manera en el que las tareas se pueden realizar con facilidad.
Desventajas
La cantidad de pasos que hay que realizar diversas tareas.
Sector: Ocio, viajes y turismo
Tamaño de la empresa: 10.000+ empleados
Software usado

A diario

durante

Más de dos años

Fuente de la opinión
Relación calidad-precio
0
---
Amigabilidad SAP
Puntos a favor
Agilidad en la consulta o explotación de datos
Desventajas
Poca amigabilidad de cara al usuario. Es poco intuitivo y muy costosa las licencias.
Sector: Tecnología y servicios de la información
Tamaño de la empresa: 501-1.000 empleados
Software usado

A diario

durante

Más de un año

Fuente de la opinión
Relación calidad-precio
4
---
Software che permette l'integrazione dei processi e gestione end to end
Puntos a favor
La funzionalità più importante è la possibilità di gestire mediante un unico sistema tutti i processi aziendali. Questo crea integrazione tra le risorse, garantisce la veridicità dei dati, fornisce i dati di analisi alla contabilità e semplifica il lavoro contabile.
Desventajas
Il software non è intuitivo per un utente e richiede molta formazione prima di un corretto utilizzo.
Il processo di introduzione è molto complesso e il ratinò di successo dei progetti di introduzione non è molto alto.
Le funzionalità standard non sempre sono compatibili i processi delle aziende italiane
Software usado

A diario

durante

Más de dos años

Fuente de la opinión
Relación calidad-precio
1
---
SAP's platform for the future
Must-use for all SAP customers, given that it is critical to SAP's success as an enterprise software company.
Puntos a favor
Started using HANA 5 years ago with v1 SPS5 back when it was just released for SAP BW. Back then it was "only" an in-memory DB. With each new SPS release, HANA became better with more DB features integrated. Fast forward to today, it is a full-fledged database platform with enterprise features that rival (and in some cases) even bests Oracle, MSSQL, DB2, et al. For customers who intend to use SAP for the foreseeable future, you would no doubt have HANA already as part of your existing if not future SAP roadmap, given that support for the traditional DBs is until 2025.
SAP HANA, which is re-written from the ground up to fully take advantage of today's modern hardware, supports multi-threaded CPU architecture, use of terabytes of memory to run its in-memory database capabilities, columnar & row based database with full-fledged compression, full support of PL-SQL and many other application components.
From a hardware perspective it is a 2-horse race with the commodity Intel x86 platforms becoming more powerful with each CPU iteration and better CPU core-to-memory ratio support, and IBM with their Power-based CPU architecture. As hardware prices continue to fall and become more powerful, it is only a matter of time before HANA hardware becomes truly commoditised.
Desventajas
Today SAP HANA is not only a competent database platform, but also is a very robust applications platform. As HANA continues to grow its feature set naturally there are more bugs as a result of a multitude of features. Development of SAP HANA is also diversified across multiple locations around the globe (Walldorf, India, etc.). SAP must do a better job in responding quicker to customers with issues.