Sobre JIRA Service Management
Formerly known as Jira Service Desk, Jira Service Management is an IT service management solution that unlocks high-velocity teams. IT is in the midst of rapid transformation to build capabilities that enable quick delivery of great services while managing cost and risk. But old ways of working constrain progress. Rigid processes limit team agility. Disparate, disconnected tools interrupt the flow of information and hinder good decision-making. With Jira Service Management, teams can: - Manage work across teams on one platform - Enable employees and customers to quickly get the help they need with a self-service portal - Respond, resolve and continuously learn from incidents - Innovate faster with automated change risk assessments, advanced approval workflows - Gain visibility into infrastructure and understand service dependencies - Set up advanced SLA metrics and report on performance in real-time - Configure automated rules so users can streamline repetitive tasks and agents can get more done With over 1000+ integrations on Atlassian Marketplace, including CircleCI, Jenkins, AWS, and more, Jira Service Management can be easily customized to fit any team's needs.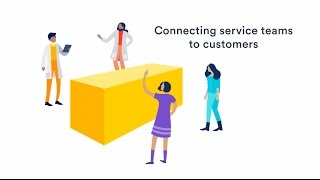 Precios de JIRA Service Management
JIRA Service Management dispone de una versión gratuita y ofrece una prueba gratis. La versión de pago de JIRA Service Management está disponible a partir de 0,00 US$/mes.
Precio inicial:
0,00 US$/mes
Alternativas a JIRA Service Management
Opiniones de JIRA Service Management
Sector: Comercio minorista
Tamaño de la empresa: 1.001-5.000 empleados
Software usado

A diario

durante

Más de dos años

Fuente de la opinión
Relación calidad-precio
4
---
JIRA una solución completa con infinidades de funcionalidades
Puntos a favor
Posee muchos módulos que se complementan entre sí, como Confluence para la gestión de Conocimientos.
Desventajas
La segmentación de permisos es demasiado granular, haciendo realmente complejo el proceso de ABM.
Sector: Aprendizaje en línea
Tamaño de la empresa: 51-200 empleados
Software usado

A diario

durante

1-5 meses

Fuente de la opinión
Relación calidad-precio
0
---
From the Trusted Atlassian
In a crowded space for helpdesk apps, Jira Service Desk stood out because of the company that backs it up, its family of related apps and, the current integrations with existing third-party apps out there. Jira SD is well worth trying out.
Puntos a favor
From the same company of my favorite and trusted apps like Trello and Jira... We then gave Jira Service Desk a try. The user interface has a modern look and feel and is intuitive enough even for a novice user or admin. It has a pretty standard set of tools to run your usual IT Helpdesk and Support roles straight out of the box (Incident management, Problem, Change, SLA management, etc.). In fact, you can set up your helpdesk well within an hour (of course not counting the per company nitty-gritty). Default setup works, but it's also super customizable based on your company needs. The Dashboard has all the at-a-glance metrics, statistics and graphs to keep you up to speed with the overall status.
Again, coming from Atlassian, it has a ton of possibilities in terms of integration with other apps. I feel the constant stream of dev improvements and updates.
Desventajas
Even though I mentioned that the third party apps can be easily integrable, we find the documentation for creating one's own integration apps a bit lacking. Also, the creation of tickets can be more streamlined or simplified (perhaps with the minimum number of fields and button clicks) to make it easier or faster to create and then further details can follow.
Sector: Software informático
Tamaño de la empresa: Trabajador autónomo
Software usado

A diario

durante

6-12 meses

Fuente de la opinión
Relación calidad-precio
5
---
patson jira review
I work with it to manage my work and to build and track the application without wasting my time this is good software to work with it
Puntos a favor
I was working with this software for so long it's always a great software it's a fastest product that help me track my application what I will says is, it's a great way to work with it as a developer
Desventajas
"great product ever that helps you manage all your work in one place and supplying you with great result
Sector: Servicios financieros
Tamaño de la empresa: 10.000+ empleados
Software usado

A diario

durante

Más de dos años

Fuente de la opinión
Relación calidad-precio
3
---
Great for Smaller Businesses, not for the Large Enterprise
Puntos a favor
Service Management is very easy to get going "out of the box" for small organizations. We stood this up apart from our enterprise's main service management tool because we had special needs for our intake forms and this allowed us to do the customization needed without going through rigorous development through the enterprise level tool.
Desventajas
Form design for your main portal can sometimes be wonky, as navigating through the options takes a bit of getting used to and aren't the most intuitive at first. Workflows are also very simple and complex decision-making based on external data is not readily available.
Razones para cambiar a JIRA Service Management
Service Management ultimately was chosen because it integrated perfectly with our Jira instance and allows for seamless story/epic creation from internal customer requests, porting the information over was made very easy by this fact and the workflows you can create between the two are very useful.
Sector: Seguros
Tamaño de la empresa: 10.000+ empleados
Software usado

A diario

durante

Más de dos años

Fuente de la opinión
Relación calidad-precio
5
---
Life Savior tool for Agile Projects
JIRA is becoming one shop all for all project management needs.
It also act as a tracking warehouse for all project management and IT management activities in current agile world.
Scrum meeting actions and stories are easy to browse compared to other existing tools on premise.
JIRA is also efficient to manage code control versioning easily by rapidly varying requirements.
It saves a huge cost for placeholder for our IT Asset management when migrated from traditional software
Puntos a favor
JIRA service management is very use friendly software in day to day project activities.
JIRA has been excellent tracking tool for testing bugs, defects easily during entire project cycle.
It is very effective place holder for IT asset management and project management phases.
JIRA has capabilities to integrate with multiple ITSM management tools and reporting tools for effective reports and dashboarding.
Desventajas
New changes for html pages take little more time for loading when moved to production.
Version controlling sometimes create hiccups during rollback period.
Razones para elegir JIRA Service Management
JIRA is more user friendly and easy to mange across enterprise compared to Excel. Macros behaviors were pain points during maintenance but JIRA resulted as cost effective tool for corporates model.
Razones para cambiar a JIRA Service Management
It is more cost effective and user friendly software compared to Confluence. It is easy to track for scrum stories and follow agile approach to avoid standard documentation hours