Sobre LearnDash
LearnDash is a cloud-based learning management platform that helps educational institutions and businesses of all sizes design, track and sell online coursework. Prime features of LearnDash include a custom course builder, quizzes, drip-feed content, a lesson timer, flexible prerequisites, knowledge forums, grade books, course points, certifications and badges. Additionally, it offers a host of administration features including multiple user profiles, email notifications, group management, detailed reporting, assignment management and access rights. LearnDash is compatible with mobile devices. It integrates with WooCommerce, EDD, Stripe, SamCart, Course Grid, Zapier, BuddyPress, bbPress, Gravity Forms, Badge OS, GamiPress, Event Espresso, 2Checkout, MailChimp and more. The platform is available on a per year subscription basis, and support is extended via phone, email, documentation and an online help desk.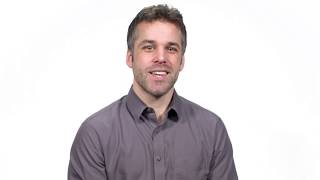 LearnDash no está disponible en versión gratuita. La versión de pago de LearnDash está disponible a partir de 199,00 US$/año.
Precio inicial:
199,00 US$/año
Sector: Recursos Humanos
Tamaño de la empresa: 11-50 empleados
Software usado

A diario

durante

1-5 meses

Fuente de la opinión
Relación calidad-precio
5
---
All the basics covered with a great interface
So far, there hasn't been anything missing from LearnDash. We were able to launch our online learning program in just a few days. The learning curve was easy to overcome and we were able to get all of our content online with no problems.
Each time we were stuck on something the documentation was able to steer us to the right answer and the one time we needed to reach out to support, their response was quick and helpful.
Puntos a favor
We purchased LearnDash to integrate with MemberPress. Because of this, we do not use any of the payment, membership, or subscription functions in LearnDash. We use it exclusively to present courses, record quiz scores, and provide certificates.
For those tasks, LearnDash is the perfect tool. The tools to build your content are drag and drop simple and the management tools are easy to understand.
Integration with WordPress core functions and with the MemberPress system are flawless and we never had to tinker with them. Just installed the LearnDash plugin and got to work.
A highlight was the "Focus Mode" feature for the actual learning environment. It provided a clean, good looking interface for our students and took exactly zero time to tweak. We just flipped the switch and had a great looking online classroom tool. If we want to hire designers later to build us pages that are more branded, we can. But Focus Mode allowed us to launch faster, with a better looking product, for no additional cost.
Desventajas
Student reporting is adequate, but a little unimpressive. There are reports that can be downloaded, but there is no real dashboard to track student progress.
Razones para cambiar a LearnDash
MemberPress has a module for online courses, but it did not have the feature set we needed for our product.
Sector: Aprendizaje en línea
Tamaño de la empresa: Trabajador autónomo
Software usado

A diario

durante

Más de un año

Fuente de la opinión
Relación calidad-precio
5
---
LMS Management for Online E-Learning Course Catalog
Overall, LearnDash has made managing a large catalog of content (50 + courses) very easy. I can quickly add courses, and the quality looks great. The features I get with video lessons, feel like custom developement and something I paid ALOT of money for, but they are included for free.
Puntos a favor
Learndash is incredible easy to get up and running. I loved how easy it is to create courses, add lessons and quickly get a catalog of content up and running. I was transferring courses from pages and posts that I had manually created, and moving to LearnDash allows me to move and work so much faster, plus it's alot easier for students to navigate.
All of my content is videobased and their video progression features and integrations with Vimeo are amazing. The ability to remember your location in a video so that when you come back to it, it's there waiting for you-is a feature that feels like it should cost, much, much more.
Desventajas
Initially I had purchased LearnDash and asked for my money back, because I felt like it was too focused on being a solution for higher ed. I didn't need certificates, or quizzes, or homework uploads, just the ability for students to watch video lessons. But.. after digging in the second time, I realized I don't have to use all of those things. While there are alot of features, I don't have to use those.
Razones para cambiar a LearnDash
I wanted to stay on an open platform and own my content. LearnDash allowed me to quickly transfer my existing posts and pages into their platform and continue owning my content and processing payments through Stripe.
Sector: Aprendizaje en línea
Tamaño de la empresa: Trabajador autónomo
Software usado

A diario

durante

Más de un año

Fuente de la opinión
Relación calidad-precio
5
---
LearnDash: inexpensive and efficient Learning Management System
Realiable as it can handle (very) large number of users.
As it is a piece of software that offers many, many possibilites, there's a learning curve. But the customer support department has proven to be amazing to answer all our questions and needs.
Puntos a favor
LearnDash makes it possible for our members to learn English more easily thanks to quizzes and interactive lessons and learning paths (progress tracking, personalized corrections, asynchronous learning and so on).
Desventajas
It takes a bit of time to understand how LearnDash works but the learning curve is not too steep as the customer support department is really, really good!
Beware that LearnDash can be super ressource-intensive if you have many members and/on many concurrent users on your membership site.
Sector: Medicina alternativa
Tamaño de la empresa: 2-10 empleados
Software usado

A diario

durante

1-5 meses

Fuente de la opinión
Relación calidad-precio
2
---
User Experience is Dated, Not worth time investment
I spent about 20 hours installing this plug-in and trying to set it up in WordPress before I stopped and decided to go with Teachable, which is another LMS platform. I was paying $30 a month for LearnDash but it's not at all worth $30 a month. The support was poor and the user experience felt like the plug-in itself hadn't been updated in a very long time. If I was using it for free I would've thought it would've been worth it, but to pay monthly for it is not worth the amount of time and energy that it took me to set up basic functions .
Puntos a favor
The reason I purchased the software was because it integrated with WordPress. I had already built my courses on WordPress and I wanted to add additional features like tracking my students and providing a central hub where all my students courses would be available and providing them with a progress bar to help them have a more visual way to progress through their courses.
Desventajas
This is really not a software it's a WordPress plug-in. I use multiple word plus plug-ins that are excellent. This WordPress plug-in is not worth the money. The amount of work that requires you to do just to get your course set up is enormous. I already had my courses fully developed and it was not easy to install the plug-in and have the features that they promised.
Razones para cambiar a LearnDash
I originally chose LearnDash because it was a plug-in for WordPress. I thought that would allow me to do less work and keep the word press courses that are already set up. I ended up choosing teachable in the end because my experience trying to set up LearnDash showed me that it was nowhere comparable to the functionality of Teachable which was the same exact price .
Sector: Aprendizaje en línea
Tamaño de la empresa: 2-10 empleados
Software usado

A diario

durante

6-12 meses

Fuente de la opinión
Relación calidad-precio
5
---
My Take on LearnDash
Because of issues we've had that were solved by tech support Dan, we haven't yet done an official launch although our plan is to launch on July 3. I would say that my overall experience has been a mixture of frustration and joy. It took me a while to learn how to navigate the builder, needing to navigate out of the course section to design the lessons and out of lessons to design topics, but once I worked that out, it's a breeze.
I feel I will know better what real benefits LearnDash has when my students actually start using it.
Puntos a favor
It's course builder and the ability to clone courses
Desventajas
I had to begin learning LearnDash from scratch, while at the same time learning Elimentor and CartFlows. There was a steep learning curve for me. I began when LearnDash 3 was the latest version, and I found it confusing when viewing older tutorials, not realizing I needed to pay attention to when the tutorial was done. I suggest deleting older tutorials. Also, I don't like to call names but I tried to watch several of [SENSITIVE CONTENT]'s webinars and I found them more confusing than helpful. However, I found [SENSITIVE CONTENT]'s tutorials always clear, concise and helpful.[SENSITIVE CONTENT]s instruction about constructing a certificate was the best I found.
Razones para cambiar a LearnDash
I choose LearnDash because we could install it on our website and have total control without sharing our income with a platform.