Sobre Thryv
Thryv is an all-in-one business management solution designed to help small businesses with essential business functions. With Thryv, business owners can expand their online presence, improve any customer relationship, and streamline payment processing. Features include an integrated CRM system, appointment scheduling, billing and invoicing, contact management, marketing automation, reputation management, social media management, automated reminders, and more. As a cloud-based marketing and CRM software solution, Thryv helps any small business owner manage interactions with their clients, run marketing campaigns with email marketing and manage activities on various social media platforms such as Facebook, Instagram, Twitter, LinkedIn, and Google+. The solution also features an appointment booking module that enables users to manage team schedules, synchronize calendars, and book appointments from a single location. Additionally, Thryv features a payment module that helps users to send customized quotes, estimates, and invoices to clients and accept payments via credit card. Thryv integrates with multiple third-party applications such as QuickBooks, Gmail, Slack, MailChimp, Yelp, and more and also offers a mobile app for iOS and Android devices.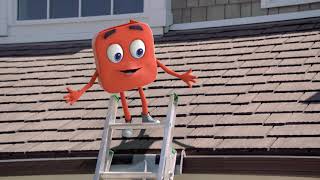 Thryv no está disponible en versión gratuita y no ofrece prueba gratis.
Precio inicial:
Sin información del proveedor
Sector: Internet
Tamaño de la empresa: Trabajador autónomo
Software usado

Mensualmente

durante

1-5 meses

Fuente de la opinión
Relación calidad-precio
4
---
Lo ideal para administrar tu negocio
Puntos a favor
Me fascina el potencial que posee el software en lo que respecta a literalmente automatizar cada funcion de tu negocio, lo cual es un gran ahorro de tiempo.
Desventajas
Las integraciones suelen aveces ser un tanto engorrosas, el resto, no hay ningun problema realmente.
Sector: Seguros
Tamaño de la empresa: 2-10 empleados
Software usado

A diario

durante

Más de un año

Fuente de la opinión
Relación calidad-precio
4
---
Simplifies
The customer service/training is second to none! I had to take the time, but the small 1 hour trainings over a 3-4 week period was perfect for our implementation. We knew how to use all of its capabilities.
Puntos a favor
A great tool that is fairly easy to use. I love that all of my Social media can be engaged with one entry. I love the interaction i get with my customers. They can engage me in multiple ways.
Desventajas
It does not download from IVANS. To be Ideal for an Insurance agency i feel the download capability is pretty important. That is all that this system is missing in my opinion.
Alternativas consideradas
EZLynx
Razones para elegir Thryv
I didn't know how to use AMS360.
Razones para cambiar a Thryv
Social media engagement and website support
Respuesta de

Thryv

Hey Matt, thank you so much for your review! It is always great to hear how communicating and working with your clients is easier with Thryv.

Thank you for your feedback as well. I will make sure to send this to our team for them to look into. If you ever need assistance, please call our Free 24-Hour Thryv Support line at 844-998-4798. - Gabe

Respondido el 5/7/2022
Sector: Formación profesional y coaching
Tamaño de la empresa: Trabajador autónomo
Software usado

A diario

durante

6-12 meses

Fuente de la opinión
Relación calidad-precio
5
---
Thryv is the superior online small business management platform.
Again, the customer service and tech support is top notch, and blows all the competition away. As does the platform. Stop reading my review and join now! You can get a free demo customized to your needs by contacting [SENSITIVE CONTENT HIDDEN] Tell him John V sent you and that he owes me a steak.
Puntos a favor
Often, systems that try to be everything tend to have weak spots, or fail to fulfill promises. Not Thryv. The system is so robust and comprehensive, I still can't believe how amazing it is, and how few people I know who use it. I do all of my client, scheduling, billing, marketing, social media and web site management through Thryv. I would have taken me months or longer for me to set up what Thryv offers essentially out of the box, and it simplifies all those business facets by both consolidating them in to their platform and making them either easy to use or automated.
Desventajas
There is a learning curve to it, but any robust system will have one. However, Thryv customer support is the best I have ever experienced anywhere. Yes, ever. They call me to ask if I have any needs, and set up personal appointments by Zoom to walk me through the system to learn and customize it. I don't know of any other company doing that. Plus, there is 24/7 live chat and phone support.
Razones para cambiar a Thryv
The unparalleled business solutions all in one package and integrated, and the customer support.
Respuesta de

Thryv

Hi John, it always makes our day when we hear how great Thryv is working for our valued clients. From the sound of it, you are a Thryv Expert, and reaching your clients on a whole new level. To get even more out of Thryv, feel free to join our Facebook Group - High Thryver's. You can engage with other Thryv Users and get the latest updates on Thryv. - Gabe

https://www.facebook.com/groups/highthryvers

Respondido el 8/3/2021
Sector: Salud, bienestar y deporte
Tamaño de la empresa: 2-10 empleados
Software usado

A diario

durante

Más de dos años

Fuente de la opinión
Relación calidad-precio
5
---
HIPAA Compliant Reminder System Plus Web and Social Media Posts
They do all the work, they taught me how to use the product, they still check on me randomly and are ALWAYS so nice, upbeat and happy to help - the full Disney Experience!! You HAVE to check out their CONNECT conference, when they bring in major business speakers from across the globe to give you their hints, tricks, tips and business success secrets. Worth joining just to attend!
Puntos a favor
First, this is worth every penny!! Great client appointment reminders, you set the schedule you want and the client can set their own appointments or call to make the appointment. Tags help make client categories easy for things like client appreciation days, teacher or nurses day, birthday cards can be sent, the list is endless!!! You can mass email, AND they offer HIPAA compliance!! If you do the website, it all works together and melds with your social media, facebook, twitter, basically all 70 search engines are tagged. You can get auto posting or make your own or personalize what they have.
Desventajas
In the beginning, multiple people (family members) could not use the same phone & email, but they do offer a tagging system for sharing an email & phone, so your message will get to the shared email & phone.
Respuesta de

Thryv

Hi Pamela! Thanks for the awesome feedback. We love having you and the team at Love your Healthy Life as part of the Thryv family! Please let us know if you're ever needing assistance, or have additional feedback for us! -Chandlor

Respondido el 29/6/2020
Sector: Consultoría de gestión
Tamaño de la empresa: 2-10 empleados
Software usado

A diario

durante

6-12 meses

Fuente de la opinión
Relación calidad-precio
5
---
Our buiness has bounced forward
The level of customer support Thryv offers is important on an average business day and during this time of rapid change, the importance of client communication and the continuation of prospecting, it is crucial.
I wanted you to be aware of our high level of satisfaction, the appreciation of each interaction we've had with customer support personnel and their skill-level to help us, efficiently and the customer support culture and level of Thryv customer support.
Puntos a favor
Streamlining of client communications, scheduling and retention of client contact information. The visibility to the sells process, which has allowed us to be improve our process. The integration of the online portal/app with our website, sells process and ability to manage all of this, including social posts, marketing campaigns and online presence in on place. The ability to have several seats in the system for employees or subcontractors.
Desventajas
Social Content, the posting feature for LinkedIn only posts to our company page and I have to take an additional step to post to my personal LinkedIn page. Knowing where each logo and size of logo feeds to within Thryv.
Respuesta de

Thryv

Hi Julie, thanks for the great review! I'm happy that you and your team at Ashmore Consulting have had such a great experience with our platform and with our Support Team! I'm sorry about your social content issue. Since Thryv is intended to control the social profiles for the business, we unfortunately don't post to multiple accounts for LinkedIn, only the company LinkedIn page. For the logo, it can be added in Business Settings. It'll be at the top of every email correspondence to clients for branding purposes. And it'll be on estimates, invoices and the client portal. I hope this helps! -Chandlor

Respondido el 17/6/2020