Sobre Bitrix24
Bitrix24 is a client management solution that provides a platform for businesses to organize and track interactions with potential or existing clients and partners. The software allows users to log and manage client interactions, capture and store lead data, generate sales reports and perform segmentation of target audiences. Leads received from a user's website (for example, from an order or feedback form) can be fed directly to the CRM. Users can then create message templates, send individual or group emails to leads and contacts, capture notes on client interactions, schedule meetings and assign tasks. Users can create personalized invoices for clients by automatically inserting client information and sending them directly to the client's email address. Bitrix24's sales funnel functionality offers an overview of sales transactions in progress and their respective stages. With the sales dashboard, sales agents can see how many deals they've won, how many clients haven't been invoiced yet and an agent's rating in comparison with other sales team members.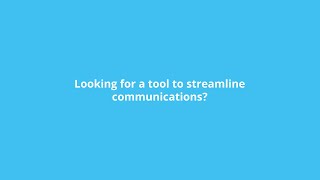 Bitrix24 dispone de una versión gratuita y ofrece una prueba gratis. La versión de pago de Bitrix24 está disponible a partir de 49,00 US$/mes.
Detalles de precios:
A 30-day free trial is available, and a free plan for starter business tools, after which pricing is as follows: Cloud Basic: $49/mo Standard: $99/mo Professional: $199/mo On-premise Business: $2990 (one-time license) Enterprise: $24990 (one-time license)
Mira los planes de precios
Sector: Tecnología y servicios de la información
Tamaño de la empresa: 2-10 empleados
Software usado

A diario

durante

Prueba gratis

Fuente de la opinión
Relación calidad-precio
4
---
Producto muy completo
Un producto CRM absolutamente completo y moderno, a un costo bastante accesible a mi parecer.
Puntos a favor
Es un software extremadamente completo, con él no es necesario obtener más ningún otro producto para contabilidad y facturas. Así como ningún otro programa para correos corporativos ni de marketing. Este software tiene integración completa con todos los módulos necesarios para llevar al máximo la optimización de cualquier compañía. Es excelente.
Desventajas
Así como es tan completo este programa, me parece que es mucho mas necesario para empresas medianas a grandes.
Sector: Marketing y publicidad
Tamaño de la empresa: 51-200 empleados
Software usado

A diario

durante

6-12 meses

Fuente de la opinión
Relación calidad-precio
2
---
ON PREMISE · UNA BASURA · NADA RECOMENDABLE
en la nube bien, en on premise. maldita la hora
Puntos a favor
No para de dar fallos, no vayan a adquirir una licencia On Premise, es una verdadera basura llena de fallos y problemas casi a diario. no deben comercializar ese producto por que es una verdadera estafa. cambiaré mi valoración cuando demuestren lo contrario.
Desventajas
Problemas constantes en la versión on premise. es una vergüenza
Sector: Banca
Tamaño de la empresa: 201-500 empleados
Software usado

A diario

durante

1-5 meses

Fuente de la opinión
Relación calidad-precio
5
---
El mejor software para recursos humanos
Gracias a Bitrix24, he podido llevar un control en la empresa de los empleados, es un sistema fácil de utilizar y brinda una asistencia eficaz cuando se le requiere, lo recomiendo a un 100%.
Puntos a favor
Me ha gustado que es fácil utilizar y la atención al cliente es excelente.
Desventajas
Hasta, el momento llevo un año usándolo y aún no me ha dado ningún tipo de problema.
Sector: Entretenimiento
Tamaño de la empresa: 1.001-5.000 empleados
Software usado

A diario

durante

Más de dos años

Fuente de la opinión
Relación calidad-precio
5
---
Project management software with very good workload planning
Overall, working with Bitrix24 as my main project management software has really improving my team effectiveness in developing a product and increase our time spend on organizing project that has short due-date.
Puntos a favor
I really like with the workload planning that Bitrix24 has offered, as it really helpful in distributing workload for each team members. It is a very important to do this step, so we can track our task precisely and preventing us from skipping task on project. The project template is easily customizable to cater for the project needs.
Desventajas
The developer should really taking consideration user experience and opinion on the software tools placement. Some of the tools is hidden on unexpected location inside on other tools and make the navigation process is quite frustrating. Storing and uploading a large size files is keep get interrupted and very frustrating experience with it.
Sector: Marketing y publicidad
Tamaño de la empresa: 2-10 empleados
Software usado

A diario

durante

Más de un año

Fuente de la opinión
Relación calidad-precio
4
---
A good software, but if only you live in CIS
Well, I used Bitrix a lot of time and you know, the things doesn`t change a lot of time. For sure, Bitrix is got a lot of features and integrations. But the question of quality of these features are opened. For 100% benefits of features, you should to charge the money for add-ons, or you should to do some of dev-jobs. This is not cool for the small teams.
Overall: for employees and some teams from CIS this software is 'must-have'. If you want to change something, you can do it, because a lot of software are available. And a lot of these are good enough for any-sized teams.
Puntos a favor
A lot of features, a lot of integrations
Desventajas
First of all: a heavy widgets. Your website will be slow if you will use widgets, like openlines and etc. Second one is an old interface of admin. Like 'Permissions' and etc. Third: the reports are really bad. Also email marketing isn`t good. And the last one is that you should always charge the money: for example, it`s hard to find a useful free add-ons.
Alternativas consideradas
amoCRM
Razones para elegir Bitrix24
Because I want to got an 'all-in-one' solution, like: organizer of calls, leads, tasks and etc. I want to use the only one software for all of these features.