Sobre Wrike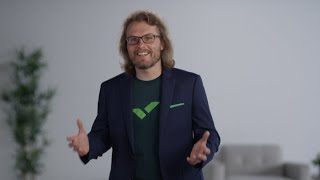 Wrike dispone de una versión gratuita y ofrece una prueba gratis. La versión de pago de Wrike está disponible a partir de 9,80 US$/mes.
Precio de partida:
9,80 US$/mes
Detalles de precios:
FREE: plan básico para equipos de hasta 5 usuarios: Proyectos y colaboradores ilimitados, características clave. Professional: $9.80 por usuario / mes Business: $24.80 por usuario / mes facturado anualmente Enterprise: para recibir precios precisos, póngase en contacto directamente con Wrike.
Sector: Ocio, viajes y turismo
Tamaño de la empresa: 5001-10.000 empleados
Usado

A diario

en

Más de dos años

Fuente de la reseña
Relación calidad-precio
0
---
Manage marketing project with Wrike
Wrike really change our approach in collaborating project, the process has been simplified and we manage to cut the time to finish our project compared to before using Wrike. Integration with other software is doable and adding value to the software.
Puntos a favor
Wrike is really easy to use for managing our sales and marketing related project, we has the all the tools that much needed to managing a complex and resource rich project. Collaborating project with multiple department is smoothly run and we are using the messenger platform to coordinate and communicate quickly.
Puntos en contra
The feature and tools in this software is great, but that is another story with is user interface. The graphic design is not helping us to move faster, as many of the icon design is almost identical and sometimes confusing me. Sometimes, the system is not refresh automatically and i need to refresh it manually to get the real-time update.
Sector: Diseño
Tamaño de la empresa: 2-10 empleados
Usado

A diario

en

Más de dos años

Fuente de la reseña
Relación calidad-precio
3
---
Wrike for small businesses
Puntos a favor
It's flexible and there are multiple ways to look at projects/task depending on how users like to see things. For example as a list, Gantt chart, table or Boards which is really handy as we have designers and programmers who work very differently.
The decision to go with Wrike was also skewed by the ability to have external collaborators join the team.
The ability to add custom fields makes it easy to add information required.
Different views enable tasks to be seen by project, person, folder etc.
Being able to track time on each task is also really useful and easy for everyone.
New features are being rolled out frequently and Wrike is fast catching up on the areas I thought were lacking initially.
Puntos en contra
The flexibility and customisation makes it a bit confusing to start with, and I also found that the initial set up we had was not optimal. This was the first time we used a Project Management system to this extent, so this may be more of a user error issue.
The "CRM" workaround I don't think is worth the trouble.
The pricing model is the one that I think lets Wrike down the most. I understand the reason for a minimum of 5 seats, but every increment after this is in 5 seats as well. For a small business, this is a real issue in my view. This is also the case for additional features, many of which are only used by Admin, but are invoiced for each seat.
Sector: Servicios financieros
Tamaño de la empresa: 10.000+ empleados
Usado

A diario

en

6-12 meses

Fuente de la reseña
Relación calidad-precio
5
---
Wrike project management tools is incredible
Wrike is all i need for our project, task and product launching. Every stages of the progress is very detailed so that we will not miss any important steps in between. Talking about notification, i can tags every team members in each steps of the progress to take more attention on the progress and vice versa. I really helping to making our project progress as smooth and as effective as possible.
Puntos a favor
Wrike really has help my team to work as a unit, especially when we had to work from remote area or work from home(WFH). Collaborating on project in virtual setting is never has been easy, but using all the features and integration with other software really has make this software one stop center for all my project management needs. Launching a product with Wrike has its own benefit and everything can be accelerate for more fast product launching.
Puntos en contra
Wrike is actually not that simple to setting everything up especially when i have use so many software integration like JIRA and Okta. Some of integration is working without any problem, but some need the helps from the customer service to fully integrated it with my system.
Sector: Tecnología y servicios de la información
Tamaño de la empresa: 2-10 empleados
Usado

Semanalmente

en

Más de un año

Fuente de la reseña
Relación calidad-precio
2
---
Not a Project Management Tool
Wrike is a pretty good tool, but it is not a "very" good tool. And the cost of entry for basic project management (including effort estimation) is very high compared to Wrike's competitors. The free, Business, and Professional versions are missing one very basic and essential component of basic project planning.
The UI is pretty good, but a bit clunky.
Most painful has been my experience working with the sales reps and customer engagement staff -- when I've raised my concerns (that the Pro and Business editions missed a very basic project planning capability, which requires an up-sell to overcome; and that the cost of entry for small teams is excessive when the gap is filled)... I've been very sad and puzzled at the disconnect from what project planning and project management is, and the lack of desire to connect or find a solution for prospective customers.
This was the third time over the last 15 months that I've engaged Wrike to see whether we can find common ground, whether there is any flexibility, or whether they are willing to try to meet their customers half-way, and the answer is still "no" on all three fronts. I promised myself I'd stop giving them chances and move on. There are other solutions in the project planning and project mgmt space, so I am moving on.
Puntos a favor
First, this is a pretty good tool for:
1. Nested task lists that look like a project plan
2. Task board views (if not on the free plan)
3. Customer-facing task-list dashboards
Puntos en contra
The description for the Pro plan states clearly "Full project planning and collaboration" and for the business plan "Robust work management with customization and exec reporting".
But neither plan will total up work estimates for a project based on sub-task level of effort.
Let that sink in for a moment: a "full project planning" tool that does not total up expected effort for the project plan. Yes, you can get that, but only if you buy the Resource Allocation addon for another 15 per user. Resource allocation is not the same as basic project planning (which must include level of effort estimation)
Also, the interface is a bit clunky for quick-edits and quick-adds of sub-tasks.
Respuesta de

Wrike

Thank you for your review. I'm sorry to hear that you had such a frustrating experience, but I really appreciate your bringing this issue to our attention.

Respondido el 6/4/2021
Sector: Telecomunicaciones
Tamaño de la empresa: 1001-5000 empleados
Usado

A diario

en

Más de un año

Fuente de la reseña
Relación calidad-precio
5
---
Great tool to managing task
We had a great workflow in working a collaboration project with Wrike, all communication is happen in the software and we can ditch the old way of email and other messaging apps. I will recommend small and medium enterprise to jump to this software.
Puntos a favor
Creating a task and sub-task, assigning task owner and tracking task progress and completion percent of the task. Adding a new user and giving them a ownership and privileges over certain feature is easy. Sharing a resource and document also is an option with this software. Editing the configuration and dashboard layout help me to working with this software faster as i know all the location of my tools.
Puntos en contra
There are new feature introduced to the software, but there are no video tutorial attach with it. I need to study the feature my self and try it for my self. Integration to other service or software is possible, but it comes with additional fee to do it. Other than those two problem, i really like all other feature in this software.