Sobre LiveFlow
Google Sheets Add-On is a tool to help you bring your financial data into your Google Sheet. Imagine completing your month-end reporting, and you need to bring all of the data in from last month. × Currently, one might: Manually download cumbersome CSV files with raw and unorganized financial data and manually upload them to your spreadsheet. ? With LiveFlow Google Sheets Add-on, one can: Plug Financial data from QuickBooks directly into your Google Sheet.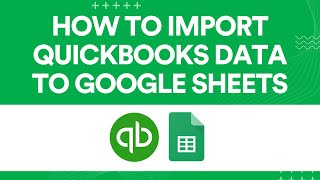 LiveFlow dispone de una versión gratuita y ofrece una prueba gratis.
Precio inicial:
Sin información del proveedor
Sector: Contabilidad
Tamaño de la empresa: 2-10 empleados
Software usado

A diario

durante

1-5 meses

Fuente de la opinión
Relación calidad-precio
5
---
This software makes perfect sense!
I'm able to publish multiple company financials, and custom metrics in a google sheet. Once setup it just works. My clients are excited about the possibilities.
Puntos a favor
Built right in the Google Work/Google Sheet ecosystem. If you love Google Sheets (we do!) this tool works seamlessly, no issues syncing, all the time. The UI is clear and super easy to follow. Very clean and fast. Multiple QuickBooks Online Files pointing to one spreadsheet is fab for our Entrepreneur clients with multiple entities. If you have any clients with multiple QuickBooks Online files, this tool will save you time by pushing all data into one cloud friendly space.
Desventajas
Wish I was smart enough to have created this software.
Respuesta de

LiveFlow

Lots of love, thank you!

Respondido el 2/12/2021
Sector: Contabilidad
Tamaño de la empresa: Trabajador autónomo
Software usado

A diario

durante

Prueba gratis

Fuente de la opinión
Relación calidad-precio
5
---
Revolutionary Feature That Streamlines Data-Entry Procedures in Real-Time
This is a wonderful tool that streamlined my data-entry processes by 100%! I thoroughly enjoy the features, customizable reports, and real-time data that LiveFlow provides. I haven't seen a feature like this in the industry so it is surely a game changer!
Puntos a favor
LiveFlow is a feature that is incredibly easy to install and access in Google Sheets. I was able to connect my QuickBooks account to LiveFlow within minutes and it pulled all of my clients' transaction data. I enjoyed the customization features for the reports, such as, date range, report type, display columns, which is incredibly helpful for accountants. I manage clients from various industries so it is very helpful to customize their reports based on their reporting needs (ex: e-commerce businesses and inventory reporting). I believe one of the best features of this product is the fact that data is updated in REAL TIME! In the past, I was used to downloading reports every time there are new transactions;however, LiveFlow eliminated this problem. It saved my time spent on data-entry and instead I can focus my efforts on analysis! I'm looking forward to seeing further updates about this tool!
Desventajas
I wish I could link other softwares/banks as well. I worked in real estate and we did not use QuickBooks. If LiveFlow allows accessibility to other accounting platforms, such as MRI and Yardi, I believe the company can appeal to a greater market and more users can benefit from this feature!
Sector: Entretenimiento
Tamaño de la empresa: 2-10 empleados
Software usado

Semanalmente

durante

1-5 meses

Fuente de la opinión
Relación calidad-precio
5
---
Great tool to speed up our month-end reporting
Saving time on manually importing our accounting data to our spreadsheets.
Can highly recommend it for Finance Teams who wants to speed up their workflows
Puntos a favor
It's really easy to install and connect it with my Google Sheet. When I set it up I could import my accounting data within a couple of minutes and everything was really easy to figure out. I now use it on a weekly basis to automatically bring our accounting data together for our management reports.
Desventajas
- I am looking forward to getting access to bank integrations as well, that would be a tremendous help.
- Sometimes it can be a little slow (I've seen this with other Google Sheets plugins as well)
Respuesta de

LiveFlow

Thanks Tobias! Really appreciate your feedback.

Respondido el 7/10/2021
Sector: Contabilidad
Tamaño de la empresa: Trabajador autónomo
Software usado

Mensualmente

durante

1-5 meses

Fuente de la opinión
Relación calidad-precio
5
---
Really LOVING Live Flow - It makes my job as an accountant easier!
I honestly LOVE this add-on! Xero already had the ability to export report like this to Google Sheets and it has made my life so much easier with the analysis that I provide my clients. Now that I can easily do this in Quickbooks with this simple add-on, I feel like I'm in heaven.
I really like being able to manipulate the reports from Quickbooks in google Sheets, but Quickbooks has never provided a process for this to be super easy. Sure, you can export to Excel, then upload to Google Sheets. But what about those people who don't want to (or can't) pay for the subscription to get Excel? This add-on really just makes it so much easier. You get used to the way that a program gives you reporting, then find something like this add-on and you feel like you've made it to heaven.
Puntos a favor
This add-on makes my analysis process for my clients a breeze now with a simple import button.
I can import the reports by several different time frames, show the columns by different periods (the day is super helpful for ecommerce businesses), and even by vendors, suppliers, accounts. These are all super helpful for the clients I currently work with and the analysis process I provide to my clients.
I can connect more than one company to the add-on and then it's just there for me to open a report for a different company when I need that report, instead of having to install the whole thing multiple times.
When I run a live report vs just importing it, every time I open the report, and I'm guessing the same is true if I just share the link to my client, the report will be updated with the most recent information or any changes that have been made to the reports. This is a gamechanger.
Desventajas
How the negative numbers are reflected in the spreadsheet. You really have to look at them to see. The negative sign is right against the dollar sign. Yes I can easily change the formatting myself in the spreadsheet, but it may be easier if this is something that can be changed in the report coding. Usually in accounting, the negatives are shown in red.
Respuesta de

LiveFlow

Clarissa, thank you very much for sharing your feedback!

Respondido el 17/11/2021
Sector: Contabilidad
Tamaño de la empresa: 2-10 empleados
Software usado

Mensualmente

durante

Prueba gratis

Fuente de la opinión
Relación calidad-precio
5
---
Easy To Use, does what it says
Great guys to work with easy and fast syncing, great product.
Puntos a favor
This product is super cool! It was easy to install, and creating a report was incredibly fast. There are many options to customize the reports before they are synced in, which I found to be very helpful and a nice feature. After I made changes in my QB, the reports refreshed with the new information very quickly. Would definitely recommend this to anyone who uses Google Sheets and QBO to run their company and analyze their financials.
Desventajas
It creates a (1) after the report name in the tabs, which is a strange complaint, I know, but nonetheless. It would also be great to be able to choose Show All Rows so I can use these reports with my existing formulas and referenced cells without having to reformat the rows.