Sobre Jobber
Jobber is a cloud-based field service management software solution that allows small and midsize service businesses to manage field staff, provide customer support, and expand business operations either through a mobile app or a desktop dashboard. As a service business solution, Jobber supports over 50+ service industries and provides interchangeable tools such as an integrated CRM, real-time scheduling and dispatching, expense tracking, invoice creation and billing, online booking, a self-service client hub, quoting, client reminders, automatic emails and many more. With time tracking functionality, Jobber's scheduling module allows users to update any job in real-time such information on task completed and project progress so management can effectively track field personnel. For assignments, management teams can set up individual jobs or recurring contracts and assign multiple field technicians to a single job. Jobber allows users to create professional invoices using customizable templates and will automatically send invoices via email. For epayments, Jobber partners with various electronic payment apps, such as Stripe and Paypal to streamline electronic billing. Jobber's customer relationship management (CRM) module will track past clients' contact information allows users to create custom fields, tags, attach files or phones, and more. All of this is connected back to the billing and work history. In addition, any client can approve quotes, schedule work orders, pay invoices and communicate with service teams using Jobber's self-service client hub. The Jobber app is available for iOS and Android devices.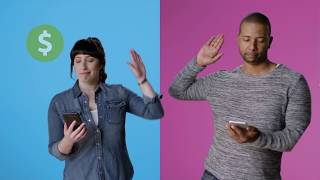 Jobber no tiene versión gratuita, pero ofrece una prueba gratis. La versión de pago de Jobber está disponible a partir de 29,00 US$/mes.
Precio inicial:
29,00 US$/mes
Sector: Servicios para instalaciones
Tamaño de la empresa: 2-10 empleados
Usado

A diario

en

Más de dos años

Fuente de la reseña
Relación calidad-precio
5
---
Jobber is the BEST
I first started using jobber almost 5 years ago when I decided to test out the free trial. Since that day, I have continued using the software and have grown my business over 400%. I think one of my favourite parts about jobber is the level of exceptional customer service; not only online but also in person. Additionally, my work flow for my business has improved a vast amount over the years. Invoicing: What used to take me hours, is now a simple 30 minute task. Quoting: What used to be done on a scrap piece of paper, is now done on my iPhone. Scheduling: What used to be done on excel, is now organized through the online calendar which can be accessed anywhere, anytime. Overall, I would recommend jobber to anyone running a service based business, and would be happy to answer any further questions.
Puntos a favor
-The jobber platform is very easy to use and can be learned quickly.
-Batch invoice creation is extremely helpful.
-Jobber makes quoting, booking and scheduling jobs a breeze!
-Having a client hub is a real crowd pleaser.
Puntos en contra
Jobber is overall a 5/5 software system that has been the best thing for helping my business grow. Over the almost 5 years of using Jobber, the only thing I would like to remind people is that once you delete something, there is no way to get it back. I accidentally deleted an invoice once, and it was gone for good. This was my mistake, so as long as you're more cautious than I was that day, you'll be good.
Respuesta de

Jobber Software

Andy! Thanks so much for this thorough feedback. We're so proud to work with your team and are so glad to hear we've been able to help make improvements across your processes.

Unfortunately we can't always recover deleted items, but sometimes we can, so always feel free to reach out to our Success Team in the event we can recover something just in case.

Thanks again for taking the time to leave a review :)

Respondido el 23/4/2019
Sector: Servicios para el consumidor
Tamaño de la empresa: 2-10 empleados
Usado

A diario

en

Más de dos años

Fuente de la reseña
Relación calidad-precio
4
---
Jobber - MY Business OSS
My overall experience with Jobber has been quite positive as it helps me immensely run my business.
It is my OSS today. It assigns and tracks all work requests, quotes, jobs and tasks. It also does our invoicing and passes data nicely to Quickbooks for great financial reporting. I just wish I had more robust reporting features with it.
Puntos a favor
Having a system that can be quickly and easily implemented and used by small business that incorporates features including integrates that addresses 'quote to cash' work flow was essential. Jobber does the job nicely, quickly, easily and is quite affordable for any small business. It integrates nicely with financial systems such as QuickBooks too.
Puntos en contra
Reporting is weak with the version I currently have. There are some standard reports that provide some fair data qualities but to customize reports using custom fields or job fields is quite weak. Exporting any report to Excel does not work well. I dont get the attachment file when attempting.
Respuesta de

Jobber Software

Hi Rich, thanks so much for your review. We're glad things are going well overall, and have noted your feedback for more advanced reporting. We're always looking at providing better business insights to our customers, so if you have additional info you'd like to share with us don't hesitate to reach out to our Success Team and we can collect that for our Product Team. Cheers!

Respondido el 16/1/2021
Sector: Servicios para instalaciones
Tamaño de la empresa: 2-10 empleados
Usado

Semanalmente

en

Prueba gratis

Fuente de la reseña
Relación calidad-precio
4
---
Awesome Choice! Only missing you feature!
Great company to do business with. Shout out to [SENSITIVE CONTENT HIDDEN] at CS for being patient and answering our questions.
Puntos a favor
Jobber is an excellent company, I repeat, EXCELLENT. As the top player in their space, Jobber knows what works and what does not. The part you may get the most value from is through the engagement of the Jobber community. It is hard to really put a price on the value that brings. When it comes to the daily features needed to operate a successful service business, Jobber has them all (almost!).
Puntos en contra
A direct scheduling page! Goodness if Jobber had this it would have been a great choice for us. I get that sometimes a business should have a request vs. direct online booking, but times are changing! Speed is the name of the game. Lots of people just prefer to do everything they can on THEIR end rather than feel forced through a request feature. Give the power to the client! The only thing if this was at least an option for folks would make Jobber KING OF THE LAND.
Sector: Construcción
Tamaño de la empresa: 2-10 empleados
Usado

A diario

en

1-5 meses

Fuente de la reseña
Relación calidad-precio
3
---
Get you in and keep your money and don't honor trial
Lost Money
Puntos a favor
The customer service people were great. The scheduling and time sheet function was quite easy to manage.
Puntos en contra
I began using the trial then I receive a call from one of there team and we go over the functions of the product. I asked them about the estimating process and if I could have primary headers and then sub categories and he said yes in the description section. The problem is there is no pricing function in the description area for estimating your job. So I call and they customer service says oh it won't do that it will all have to be entered in per line to do it that way. I then ask is there a way to have services cost not show on the final estimate and it does, but if you add any products that would be bought from a store those items also would end up not showing with a price. So your bid would end up as a sub total with everything combined or you have to show everything to get it to show. Now I have just given a free pass to the owners to pass my bid around to see what I charge per line item. I called them to address this 5 days after signing up based on sales persons information and when I call them to get a refund of the $104 I paid. I asked if I could speak to billing and oh guess what billing doesn't have a phone. So I asked for them to speak with them and I get told since I paid the money to get the discount to move out of the trial and have an account I don't qualify for the 14 day guarantee.
Also, the job form doesn't go along with the job from day to day. It resets to a new job form for each day. So you have to go back find the job in schedule and review there.
Respuesta de

Jobber Software

Hi Adam, our customers have many different workflows and are some of the busiest people out there, so being transparent about whether or not Jobber will be a good fit for a business is something very important to us. Because of this we're really sorry to hear if we weren't on the same page about what you were looking for and about your negative experience. A manager on our team will be reaching out to you to gather some more information on your experience, and we'll do our best to help determine the best solution for your business.

Respondido el 19/8/2019
Sector: Construcción
Tamaño de la empresa: 2-10 empleados
Usado

A diario

en

6-12 meses

Fuente de la reseña
Relación calidad-precio
5
---
The simple version is great
We really enjoyed the invoicing and quoting software, and it was just what we needed. Unfortunately, when we wanted to look into adding more features and making our interactions with Jobber more robust, it was a big jump in pricing that wasn't justified by what they offered.
Puntos a favor
We use this for invoicing and quoting, and it is excellent at those tasks. Has a really good setup for keeping all your jobs in order from leads through invoicing, and it did this for a very fair rate.
Puntos en contra
When we started looking at adding more features that we were needing in our business, the cost to get more features seemed disproportionately expensive