Sobre Limble CMMS
A simple to use, mobile first maintenance software solution that even your boss can use it. Our average customer reduces downtime by 32%, increases productivity by 26%, reduces part spend by 23% and increases asset life by 18%. All of this within a matter of weeks from starting with Limble. Request a Demo and we will show you a personalized presentation on how Limble might be able to help you solve your unique needs. Limble is available on both Android and IOS.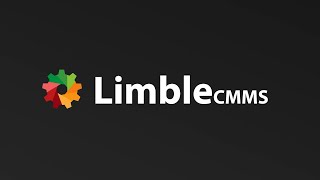 Limble CMMS no tiene versión gratuita, pero ofrece una prueba gratis. La versión de pago de Limble CMMS está disponible a partir de 40,00 US$/año.
Precio inicial:
40,00 US$/año
Alternativas a Limble CMMS
Sector: Petróleo y energía
Tamaño de la empresa: 10.000+ empleados
Software usado

A diario

durante

1-5 meses

Fuente de la opinión
Relación calidad-precio
5
---
Best CMMS on the market
My overall experience has been great we made the switch a few month ago and my entire team agrees we should have searched for replacement CMMS years ago and joined Limble a lot of issues from our previous CMMS would have been avoided
Puntos a favor
I like the fact that changing a schedule is drag and drop, can easily get data out from the global dashboard and can get to a granular level to see how effective your team is and which areas are weak that need to be improved.
Desventajas
Honestly so far there isn't anything I don't like. If I cant find the information on the Limble YouTube channel or help center I reach out to my CSM or though the help chat and get assistance from [SENSITIVE CONTENT] or [SENSITIVE CONTENT] everyone in the Limble Organization that I have met has always been helpful
Razones para elegir Limble CMMS
eMaint for what we are trying to do a this facility wasn't really helpful. the inventory management system, data collection in and out, the capability to plan work and creating PM's to a higher more accountable standard was not their, and we had very little support. A lot of things that comes with limble already was not in the works with emaint or it had to be custom which still wouldn't work correctly after they were complete
Razones para cambiar a Limble CMMS
For our team we knew our current issues so I asked the team to help find an alternative and better CMMS for everyone job view point. The only catch is that we couldn't look at it from a cost perspective only user perspective first. when we met to discuss our findings everyone's number 1 was limble it was so unanimous I had the team go back and look for what they didn't like. And after talking to multiple other CMMS and using their free version and demo's Limble was the best
Sector: Impresión
Tamaño de la empresa: 51-200 empleados
Software usado

A diario

durante

1-5 meses

Fuente de la opinión
Relación calidad-precio
5
---
Limble CMMS Review
Thus far, our experience has been seemless. The ability to view data about our machines and maintenance is adding a much needed overview so we can see which machines are producing with less failure.
Puntos a favor
The custom dashboards are great for reporting and overview. Work order creation is quick and easy. The set up of assets was user friendly.
Desventajas
There are a few features that could be added to set this program apart. Dashboards could have automated views.
Razones para cambiar a Limble CMMS
Price and product features.
Sector: Logística y cadena de suministro
Tamaño de la empresa: 501-1.000 empleados
Software usado

A diario

durante

Más de un año

Fuente de la opinión
Relación calidad-precio
4
---
LimbleCMMS
It has been an overall easy and great experience using your software.
Puntos a favor
I like the user friendly face it provides. I am new here at Romark and was able to jump right on and start assigning work orders.
Desventajas
Honestly, there wasn't anything didn't like about Limble.
Respuesta de

LimbleCMMS

Thank you so much for letting us know what you think, Jason! Congrats on your new job at Romark. Please reach out if you have any questions about the software.

All the best,
Pam from Limble

Respondido el 21/6/2022
Sector: Biotecnología
Tamaño de la empresa: 51-200 empleados
Software usado

A diario

durante

6-12 meses

Fuente de la opinión
Relación calidad-precio
5
---
The Easy CMMS
Our PM and reporting of broken equipment was pure chaos, and now it is simple, intuitive, and well tracked. I can't over emphasize how important the ease of use is, the lab techs would not buy-in to this software if it wasn't easy to use.
Puntos a favor
Support has been Excellent! We started on training with our support guy, and everything was so easy to set up. We got started and everything just fell into place. I was used to Maintenance Connection from a previous employer, which is great software-but they had a dedicated person to just keeping MaintConn running. The back end to keep Limble running is simple. Adding an asset and setting up PMs for it takes a minute, not 30 minutes.
Desventajas
The only drawback I can find is that you can't have a concurrent user licenses, and as many users as you want.
Razones para cambiar a Limble CMMS
Price was a big reason, it was difficult to convince the higher ups of the importance of CMMS when they hadn't used it before. Reviews of this software consistently said that support listened and made changes to improve the software when there was an issue. We haven't had to test this, so I would say they did listen and improve the software to get it to this state.
Sector: Dispositivos médicos
Tamaño de la empresa: 201-500 empleados
Software usado

A diario

durante

6-12 meses

Fuente de la opinión
Relación calidad-precio
5
---
Great CMMS Solution for the manufacturing industry
Overall great experience, will definitely recommend colleagues working in the manufacturing industries, it's "Value for money"! Customer support is the best, they provide you support/help at every stage of implementation of this CMMS.
Puntos a favor
Ease of use, Cost-effective, Customer Support
Desventajas
None to be honest, overall experience was great and there are hardly anything that I did not like about this software.