Sobre SpotOn
SpotOn Restaurant is a cloud-based point-of-sale solution that enables businesses to streamline processes related to food ordering, tableside payments, customer retention and more. The online ordering functionality enables businesses to create custom menus, accept online requests and redirect the order to the kitchen on a centralized platform. SpotOn Restaurant provides a mobile order and payment functionality, which lets customers access menu, send table orders to the kitchen and pay using an EMV, Apple Pay and Android Pay-enabled card reader. It comes with a labor-management module, which allows businesses to administer human resources operations related to shifts, employee hours and gratuities. Additionally, managers and leaders can gain insights into processes across transactions, POS, hourly sales, special events and loyalty campaigns. SpotOn Restaurant facilitates integration with several third-party solutions such as HotSchedules, Ctuit, Intuit Quickbooks and more. It is available on monthly subscriptions and support is extended via phone and email.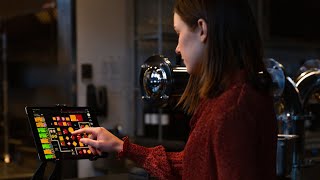 SpotOn no está disponible en versión gratuita. La versión de pago de SpotOn está disponible a partir de 65,00 US$/mes.
Precio inicial:
65,00 US$/mes
Sector: Alimentación y bebidas
Tamaño de la empresa: 2-10 empleados
Software usado

A diario

durante

6-12 meses

Fuente de la opinión
Relación calidad-precio
3
---
software bueno serviccio de pagos malo y serviccio al cliente poco te resuelven pronto.
el software vien el servicio de cobro de targetas pesimo y las pajinas online mui limitado acseso para el que paga
Puntos a favor
el software no esta mal el servisio si.
Desventajas
el personal pocas veses te pueden resolver algo pronto y se pierde mucho tiempo ablando con alguien y el serviccio de transacciones muy mal serviccio muy probable que lo camviare.
Sector: Suministros y equipo para empresas
Tamaño de la empresa: 2-10 empleados
Software usado

A diario

durante

6-12 meses

Fuente de la opinión
Relación calidad-precio
5
---
A True Game Changer
Restaurant owners share many of the same struggles in managing and growing their businesses. Issues such as real-time enterprise level reporting, back office updates immediately available on all stations, including their online ordering site, controlling labor cost, and payroll reporting. Additionally with the integration with third party delivery services, the cost savings by eliminating user error is proving to be a huge factor.
SpotOn Restaurant provides the tools and resources that are necessary for independents as well as multi-chain national brands.
Puntos a favor
The Freedom Group is a proud dealer of SpotOn Restaurant. We are a company that is passionate about serving our clients with great technology coupled with phenomenal service. SpotOn Restaurant allows us to bring real value to our clients on the technology front, while enabling us to offer a high level of support due to the cloud infrastructure.
Desventajas
As we have thoroughly enjoyed working with the entire SpotOn team, I do not have any cons to report.
Sector: Hostelería
Tamaño de la empresa: 2-10 empleados
Software usado

A diario

durante

6-12 meses

Fuente de la opinión
Relación calidad-precio
5
---
Excellent Customer Service
Credit card processing deposits and reports are off all the time. I have a spreadsheet I use to tie out the amounts reportedly paid by credit card and deposited into our account.
Puntos a favor
The customer service team is excellent! Calls are answered quickly by your knowledgeable and friendly staff.
Desventajas
It does not connect data to quickbooks so we have to use a bridge app.
Respuesta de

SpotOn

Thanks for your feedback, Kristen! We appreciate the time it took to leave us this review. We hope to have better integration features updated soon.

Respondido el 8/11/2022
Sector: Restaurantes
Tamaño de la empresa: 2-10 empleados
Software usado

A diario

durante

1-5 meses

Fuente de la opinión
Relación calidad-precio
1
---
Watch out for the sales rep
My overall experience was spot on as far as tech-support and calling them has been really good the sales guy and the fact that nobody can do anything about what was promised or how it actually worked not so good
Puntos a favor
Watch out for the sales rep - he promises you the moon in the sky and all these things and then you turn around and get the system and then charge you an nickel and dime you to death and pull money out of your account when they shouldn't I'm still waiting for product and training. I would like to like this system but it is not complete yet
Desventajas
The software is not user-friendly as other systems are you really do need the training and I am really good at creating new menu items but this one here makes it all that difficult and I'm still waiting for things to be fixed
Razones para elegir SpotOn
Hungerrush Was a great program and I shouldn't have stopped it. I was promised a really good rate and free equipment and none of that came true
Razones para cambiar a SpotOn
Because I was promised and told a lot of things filled out the paperwork and somehow the paperwork got all screwed up and then they started pulling money out of my account like it was candy and I took me forever to get it all squared away. I am still waiting for a product that I was promised and have found that everything is too expensive not happy with this system at all
Respuesta de

SpotOn

Hi Tami, I'm sorry to hear about the frustrations you've experienced during this transition. I've contacted a support manager to reach out and help walk you through any questions you have about billing, setup, or products. We apologize for these hiccups so far and hope we can help make this a more positive experience moving forward!

Respondido el 27/10/2022
Sector: Restaurantes
Tamaño de la empresa: 11-50 empleados
Software usado

A diario

durante

1-5 meses

Fuente de la opinión
Relación calidad-precio
5
---
Can't believe we didn't use them from the beginning
Every aspect of this POS is very understandable & easy. For any questions we gave customer support is always there to help. As the Accountant for this restaurant the back of the house reports & getting payroll information & fixing things is so simple & takes me half the time to do payroll compared to the old POS. New employees gave no problem learning the POS.
Puntos a favor
Everything from the process of giving them what they needed to get us started for what we needed in a POS system to the installation to their customer service & especially the easy use of the POS & getting reports!
Desventajas
Nothing, all questions were answered, easy process and we have everything we need.
Respuesta de

SpotOn

Thanks for taking the time to leave us this review, Susan! We really appreciate this feedback and your business. We look forward to continuing our partnership.

Respondido el 9/11/2022