Sobre Lodgify
Lodgify is a cloud-based software system designed for vacation rental owners, property managers and bed and breakfast innkeepers. With Lodgify's software, users can easily build an optimized vacation rental website in multiple languages, accept direct bookings with credit card payments and oversee all of their daily operations. The channel manager allows users to synchronize calendar availability, reservations, photos and information with major distribution sites such as Airbnb, Booking.com and Expedia. The centralized reservation system receives all inquiries in one inbox, allowing the user to manage all requests and bookings from one place. In addition, instant calendar updates and real-time availability reduce the possibility of overbooking, and features such as automated payment scheduling and email reminders make managing vacation rental businesses a breeze. Lodgify helps vacation rental business owners to save time by streamlining daily management tasks. It also eliminates guest and host fees and drives direct bookings to increase overall occupancy over time.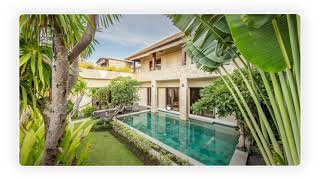 Lodgify no tiene versión gratuita, pero ofrece una prueba gratis. La versión de pago de Lodgify está disponible a partir de 10,00 €/una vez.
Sector: Propiedad inmobiliaria
Tamaño de la empresa: 2-10 empleados
Software usado

A diario

durante

1-5 meses

Fuente de la opinión
Relación calidad-precio
4
---
Lodgify est facile d'utilisation
L'expérience globale est pour le moment très satisfaisante.
Puntos a favor
J'apprécie la facilité avec laquelle on peut créer son site web, paramétrer ses tarifs et synchroniser son calendrier avec les autres plateformes.
Desventajas
La difficulté de connexion avec Airbnb. Airbnb est sensé envoyer un mail de confirmation à l'utilisateur pour valider la connexion avec lodgify. Le problème a l'air de se situer du côté d'airbnb.
Néanmoins il y a tout de même quelque chose à faire des 2 cotés pour simplifier la connexion entre les 2 plateformes.
Si la plateforme offrait la possibilité de générer des factures client automatiquement (je parle des factures pour chaque voyageur ayant séjourné dans nos logements), ce logiciel deviendrait sûrement le leader du marché.
Enfin, on devrait avoir la possibilité de créer plusieurs sites web surtout si le nombre de logements est important. Ce serait une évolution qui serait vraiment appréciée.
Sector: Servicios e instalaciones recreativas
Tamaño de la empresa: Trabajador autónomo
Software usado

Semanalmente

durante

1-5 meses

Fuente de la opinión
Relación calidad-precio
4
---
Super Allround-Lösung zur Selbstvermarktung unseres Ferienhauses
Der Support hat mich bislang positiv überrascht. Dieser ist zwar an der Hotline nur auf Englisch aber dafür sehr ausdauernd und geduldig. Schriftliche Anfragen werden gerne auch in Deutsch beantwortet.
Insgesamt bin ich bislang sehr zufrieden.
Puntos a favor
Lodgify umfasst (fast) alles, was ich mir für die Vermarktung gewünscht habe. Es vereint den Website-Baukasten, es administriert die Website-Domain, es bietet umfassende Möglichkeiten zur Verwaltung und Abrechnung von Ferienimmobilien. Ich selbst verwalte damit nur 1 Haus, allerdings lassen sich auch problemlos mehrere Immobilien anbinden.
Super einfach ist auch das Erstellen mehrsprachiger Webseiten. Auch hier gibt es noch etwas Luft nach oben, indem man z.B. die Inhalte der Webseiten auch per Auswahl übersetzen ließe. Habe ich über die STandard-Objektseien hinaus eigene Webseiten entworfen, so muß ich diese derzeit mit einem externen Übersetzungsprogramm übersetzen und in der Zielsprache per drag & drop einfügen. Die Seitenstruktur wird aber in allen Sprachen übernommen und auch die Seitentitel werden automatisch übersetzt. Das Übersetzen im Programm geht bislang nur bei den Standard-Seiten, die die unmittelbare Objektverwaltung administrieren.
Desventajas
Insgesamt bin ich sehr zufrieden mit meiner Entscheidung für Lodgify! Ich sehe in wenigen Punkten Verbesserungsmöglichkeiten, z.B.:
- die Seite zur Emailkommunikation mit den Gästen könnte übersichtlicher sein
- ich würde mir wünschen, dass der Professional-Zugang schon die Gäste-App enthält. Ich bin mir noch unsicher, ob sich der Aufpreis für die Ultimate-Version für mich lohnt
- die Kalender-Darstellung könnte farbiger oder prägnanter schwarz-weiß-grau sein, insgesamt ist Webseite "Verfügbarkeit" ausbaubar. So wäre es schick, wenn man gleich von dort ausgehend einen Zeitraum markieren und für eine Buchungsanfrage aussuchen könnte
- die Cookie-Policy im Webseite-Baukasten bedürfte eines Updates, so daß man zwischen notwendigen Cookies und Komfort-Cookies wählen kann.
Wishlist:
- 360°-Rundgänge in Verbindung mit Grundrissen anwenderfreundlich als widget im Baukasten integrieren (ich weiß es gibt schon Möglichkeiten z.B. über google)
Respuesta de

Lodgify

Hi Frank, thank you for taking the time to review your experience with Lodgify! We're so pleased to hear you had such an easy time building your website. We're also thrilled to know you are happy with our software and our Support team. We have shared your suggestions and wishes with the rest of the team and will continue to improve our product. Best wishes, The Lodgify Team

Respondido el 8/2/2021
Software usado

A diario

durante

Más de un año

Fuente de la opinión
Relación calidad-precio
5
---
A game changer for vacation rentals
Puntos a favor
Relatively simple to use. I was able to set up my site and reservation system in less than a week. Site works extremely well on mobile devices (which is huge). I am starting to get a lot of direct online bookings which is amazing. The customer service is very good - I have asked several detailed how-to questions. In one case, I wanted to do something that is not part of the Lodgify product. The service rep researched other ways to accomplish the task and integrate into my site. She sent me detailed instructions and even links to assist me. Not many companies will take the time to do that!
Finally, the workflow aspect of the reservation system is a huge time saver. It is so nice to be able to set up automatic payment reminders, send rental agreements and canned emails automatically! Gives me time to worry about running my business and expanding the website instead of doing all the manual processes associated with bookings.
Desventajas
Some of the widgets are a little restrictive. I have managed to work around most of them.
My only other complaint is that if you respond to an inquiry with a quote, the system automatically blocks the dates with a tentative booking. I sync my HomeAway, VRBO etc calendars with my Lodgify calendar, so the tentative block causes those calendars to show unavailable. In this business, the conversion rate on inquiries is not high enough to block dates simply because someone sent an inquiry.
Respuesta de

Lodgify

Hi Deanna, thank you for reviewing your Lodgify experience. We're happy to hear how quickly and easily you were able to get your website up and running.

It's a very positive sign you are already achieving direct bookings on your website, we hope this continues to make up an even larger portion of your reservations this year!

We're glad our agents were able to go above and beyond to help you find the solution to your query. We look forward to seeing you expand your website throughout 2018!

Regarding the tentative booking on inquiries, we have recently updated our system and now, inside your policy settings, you can decide the quote expiry time. The default is one week, but you can change this to suit your properties. If the guest does not accept the quote within this time frame, your calendar will automatically be re-opened. For further details on this matter, please get in touch with your support agent.

Have a great booking-filled year! The Lodgify Team

Respondido el 5/1/2018
Sector: Ocio, viajes y turismo
Tamaño de la empresa: 2-10 empleados
Software usado

A diario

durante

1-5 meses

Fuente de la opinión
Relación calidad-precio
5
---
Software precio calidad adecuado
Como beneficio, el hecho de tener un Channel Manager es fantástico, esto permite trabajar desde el primer momento.
La plataforma de ayuda es insuperable. Un 10/10.
Me gustaría que haya más acompañamiento en el marketing, aunque comprendo que eso es a nivel personal.
En general estoy satisfecha.
Puntos a favor
La atención al cliente es fantástica.
Es bastante intuitivo.
Es relativamente rápido para poner en marcha una idea.
Desventajas
La visualización del calendario.
Poca independencia con plataformas con las que no se integran, ej.: Booking
Que los widgets sean tán rígidos, sin posibilidad de cambiar el formato, ej.: los iconos de RRSS o el widget de "Promoción".
Que los widgets en general son poco adaptables.
Las opciones de plantillas para el pack básico.
Respuesta de

Lodgify

Hi Erika, thank you for your review! We are thrilled to hear that you were satisfied with our customer service and software quality. We will use your feedback to continue improving. Best wishes, the Lodgify Team

Respondido el 23/10/2020
Sector: Propiedad inmobiliaria comercial
Tamaño de la empresa: 2-10 empleados
Software usado

Semanalmente

durante

1-5 meses

Fuente de la opinión
Relación calidad-precio
5
---
La mejor plataforma para tus viviendas vacacionales.
Me ha facilitado la gestión de mi vivienda vacacional.
Puntos a favor
Esta plataforma es muy util para alquilar tus viviendas vacacionales sin depender de plataformas ni pagar comisiones.
Desventajas
Por el momento, no he tenido ningún problema de uso o de integración.
Respuesta de

Lodgify

Hola, nos hace ilusion saber que has tenido una buena experiencia con nuestro producto. Gracias por dedicarle tiempo para dejarnos una rese?a, les hara mucha ilusion a nuestro equipo. Un saludo, el equipo de Lodgify

Respondido el 13/7/2021