Sobre Paycom
Paycom offers user-friendly HR and employee-driven payroll technology to enhance the employee life cycle, in a single software. Paycom drives efficiencies, increases data integrity and gives employees power over their HR information through a self-service app. Employees already manage their timecards, PTO, benefits and more. Now they can own their payroll, which results in improved accuracy, reduced employer liability, increased process oversight and unparalleled employee insight into their pay.
What is Paycom?
Paycom is a human resource and payroll software that provides talent acquisition, talent management, time and labor management and more.
How do I use Paycom?
Paycom helps users automate the entire process of talent acquisition. It includes a fully featured applicant tracking system that automatically posts to online job boards and filters out unqualified candidates. The onboarding process is self-serve, assigning candidates checklists and online forms to be completed. The system automatically finds tax credits and monitors the federal tax code for any updates. The automatic payroll system allows employees to manage their expenses through an intuitive app. Paycom also allows users to conduct background checks and e-verify candidates.
Who uses Paycom?
Paycom is used by CEOs, owners, finance executives, HR managers, IT decision makers, operations executives, and payroll managers.
How much does Paycom cost?
Contact Paycom for pricing details.
Does Paycom have an app?
Paycom has an iOS and Android app, called Beti, for employees to manage their benefits, expenses, and payroll.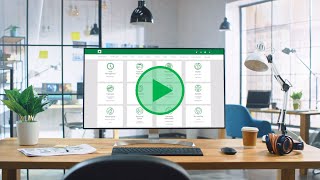 Paycom no está disponible en versión gratuita.
Precio inicial:
Sin información del proveedor
Sector: Servicios de información
Tamaño de la empresa: 51-200 empleados
Software usado

A diario

durante

Más de dos años

Fuente de la opinión
Relación calidad-precio
5
---
Human resource management simplified
Paycom is a wonderful tool for small to medium organizations looking for a single system to manage Human Resources related tasks and processes. Employees spend less time managing their time, information, and benefits which results in more productivity. Performance management has become more visible organization-wide
Puntos a favor
Performance management is a key feature that allows me to efficiently track and manage my team's performance. Instead of a one-time, resource consuming performance review cycle, Paycom allows me to add notes throughout the year so end-of-year performance reviews become a snap.
We recently implemented Paycom expense which has streamlined submitting and approving team and department expenses. A key feature is the ability to create expense templates for monthly recurring expenses, saving valuable time and energy.
Benefits management simplifies what could be a complex process to research, understand, and enroll in company sponsored benefits. In particular, a single dashboard displays all of your employee benefits making it easy to find what you're looking for and make changes along the way.
Desventajas
We've recently tapped into Paycom's My Learning module. I'd like to see an investment in content development areas like security and compliance to further leverage Paycom as the main source for employee training.
Paycom's UI design and navigation feels outdated compared to similar software.
Respuesta de

Paycom

Ricky, thank you so much for your positive and detailed review of the partnership between your organization and Paycom. We will share your feedback regarding our training content and product development teams. We also recommend the resources on the Paycom blog and the HR Break Room podcast regarding the topics you mentioned. Please reach out to your Paycom specialist if you have any additional questions or feedback.

Respondido el 18/9/2018
Sector: Tecnología y servicios de la información
Tamaño de la empresa: 201-500 empleados
Software usado

A diario

durante

Más de dos años

Fuente de la opinión
Relación calidad-precio
0
---
Paycom, good but could improve one big thing.
Its a great software, If I were to own my own company and were looking at Payroll solutions, Paycom would be among the top 3 I consider. Paycor is even worse, so It should be good to know that yours is better than your competition. It does what it is supposed to do ,so, aside from some much needed functionality/interface improvement Its a great experience.
Puntos a favor
The ease of access and filling out onboarding documents upon first hire. It seems secure as well. An effective way to submit various schedule requests, that is, once the average user finally figures it out. The Mobile app is pretty easy to access and can be very useful. The quick response from the Admins.
Desventajas
Web Time Sheet (Read Only), this is Blocky and slow when submitting a punch change request. Greater efforts could be made with a user friendly experience in mind. When I first used it, It was confusing and choppy. The visual appeal is lacking with the format. Besides that, its great.
Respuesta de

Paycom

It's great knowing our product has improved onboarding and scheduling processes for your organization. We appreciate feedback from our users and will be sharing this with our development teams. If you'd like to discuss your feedback in further detail, contact us at [email protected], and our team will reach out shortly.

Respondido el 21/9/2022
Sector: Servicios para el consumidor
Tamaño de la empresa: 501-1.000 empleados
Software usado

A diario

durante

Más de dos años

Fuente de la opinión
Relación calidad-precio
1
---
Prospective customers beware of Paycom!
Business professionals, please beware of #paycom, an "online payroll and HR technology provider" based in Oklahoma City, OK. Our 800+ employee business has used them as a vendor for several years and their customer service has gotten progressively worse. Recently, based on their reported human error and lack of knowledge about key employment tax issues, they filed an unauthorized (and grossly inaccurate) payroll tax return that has created a huge mess for us with the IRS. The MANY hours required to resolve their error is on us.
Based on the continued terrible customer service we receive, I reached out to their [SENSITIVE CONTENT] and [SENSITIVE CONTENT] nearly a month ago but they've not responded. If you're considering a provider in this area, look elsewhere!
Puntos a favor
I an unaware of anything regarding this software or customer service that I like.
Desventajas
What I like the least about this software and their customer service group is tax compliance.
Respuesta de

Paycom

Our team has diligently worked with your organization regarding your concerns. We recommend you continue conversations with your dedicated service team, as they can best assist you. If you have any additional questions, please reach out to us at [email protected]

Respondido el 13/9/2022
Sector: Ingeniería industrial o mecánica
Tamaño de la empresa: 51-200 empleados
Software usado

A diario

durante

Más de dos años

Fuente de la opinión
Relación calidad-precio
4
---
Employee Driven Payroll
From our old payroll solution, Paycom is head and shoulders above what we had before, it is efficient and the cost-savings in all aspects of HR are great. Standing on it's own, it has some quirks that we need to get used to and support is lacking at times, but once you can get to someone, it's pretty easy to get any issues fixed up with a simple phone call (although it may take you 2-3 of them to actually get someone).
Puntos a favor
Switching from our previous solution, Paycom allowed us to move towards more employee empowerment and transparency. We were able to move our time clock out of our ERP system into payroll directly cutting down the time to process. The initial costs of the product were good, although add-ons can be expensive for items. We can manage all aspects of the HR lifecycle from onboarding, benefit administration and sign-up, weekly payroll, tax calculations, even robust reporting through the system. Use of the website and mobile app makes it much easier to manage for employees and administrators.
Desventajas
Costs can add up as you add on features that you'd like to have, but have to justify the costs for them. At one time we looked at the LMS system, but the per user cost was prohibitive to add on to the payroll. Our original thought was to move away from our old payroll solution to save money, we end up paying about the same, but have a more modern infrastructure now and more app-based interface which is good for the users. Support could be better at times, while we have a dedicated rep, getting a hold of them can be a trick.
Razones para elegir Paycom
Support with ADP was awful, call center based and never had a dedicated person that knew you and your business. Paycom is better in this regard, but still has it's own issues with knowledge and timeliness of the reps getting back to you. ADP was a large, lumbering program, Paycom is much leaner by comparison.
Razones para cambiar a Paycom
Initial cost, feature set and expandability for the future were our driving forces to choose Paycom, I would do it again.
Respuesta de

Paycom

Hello, Enrich. It's great to see that your company has benefited from using Paycom. Our software is designed to make all levels of employment easier and more efficient. We are excited about continuing to work with you and the opportunity to show you all the benefits our solution has to offer! If you have any additional feedback or suggestions for enhancements, please feel free to connect with your dedicated Specialist or our team at [email protected]

Respondido el 1/7/2022
Sector: Productos químicos
Tamaño de la empresa: 10.000+ empleados
Software usado

Semanalmente

durante

Más de dos años

Fuente de la opinión
Relación calidad-precio
0
---
Fantastic Tool for Employers and for their Employees
Love this software! so easy to use and track everything for employers and employees! I wish we had this at my current job!
Puntos a favor
Intuitive software that is simple to use on both a desktop computer and mobile device as well. Great for tracking hours worked, requesting and scheduling PTO, check stub management, and so much more! Easy to schedule learning activities for employees and for tracking completion.
Desventajas
In the 2.5 years of using this software at a former employer, there was not a single complaint about anything!
Respuesta de

Paycom

We enjoy hearing about all the ways Paycom has impacted your company and helped you streamline some of those more tedious HR tasks. We hope this has cleared up some time in your schedule to do more of what you enjoy. We are so thankful for our amazing clients, and we can't wait to continue working with you in the future. Thank you for leaving us a review!

Respondido el 19/8/2022