Sobre RXNT
RXNT's integrated suite of EHR, Practice Management, and Medical Billing software optimizes clinical outcomes and revenue management and includes free setup, training, and ongoing support. RXNT's affordable pricing is predictable, with no hidden fees. Cloud-based iOS and Android mobile apps allow providers to charge capture, schedule practice resources, and check-in patients from anywhere. Our dedicated U.S. team delivers a collaborative approach to solving business challenges for practices and specialties of all sizes. RXNT's EHR improves patient care and streamlines clinical management. With single sign-on, access patient health and prescription history at the point-of-care, schedule patients across multiple locations, and request and review lab or imaging orders. Plus, attach and organize documents within patient charts for clinical care plans and follow-ups. "Smart" forms and short keys enhance customization and eliminate redundancy. Share real-time data with patients and other clinicians for better care coordination and next-step support. Patients benefit from the engagement portal, check-in features, electronic prescribing, and referrals. RXNT's E-Prescribing is Surescripts-certified and meets federal and state EPCS mandates. HIPAA compliant, supports MACRA and MIPS, and is an ONC-certified HIT solution. RXNT's EHR and Electronic Prescribing (eRx) software can be combined with our PM and Billing software for an integrated Full Suite system.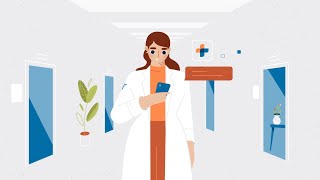 RXNT no está disponible en versión gratuita. La versión de pago de RXNT está disponible a partir de 65,00 US$/mes.
Precio inicial:
65,00 US$/mes
Detalles de precios:
Full suite: Starting at $150 per month, per provider. Includes clinical management & practice management: electronic health records, e-prescribing, medical billing, and scheduling. Practice Management Solution: Starting at $65 per month, per provider. Includes medical billing & scheduling, claims and denial management, online patient bill paying, appointment reminders, and central billing office module. Electronic Health Records Solution: Starting at $85 per month, per provider. Includes secure document management, customizable patient encounters, and online patient portal. Also includes E-Prescribing. A two-factor authentication (2FA) token for EPCS at a yearly recurring fee of $75. eRx Solution: $650 per year, per provider. Includes SureScripts, DEA-certified, EPCS class II-V meds, real-time interactions & history, comprehensive reporting, patient-specific formularies, and more. 2FA token for EPCS = yearly recurring fee of $75 10% discount available for annual billing.
Prueba gratuita:
No disponible
Sector: Cuidado de la salud mental
Tamaño de la empresa: 11-50 empleados
Software usado

A diario

durante

Más de un año

Fuente de la opinión
Relación calidad-precio
5
---
Makes charting easier
Rxnt so far has been a great experience for our office.
Puntos a favor
Our providers say that it is the easiest they have found when it comes to charting progress notes. They love the option of having check boxes.
Desventajas
More steps for the office girls then what they had with practice fushion, was the only con we had.
Sector: Cuidado de la salud mental
Tamaño de la empresa: 11-50 empleados
Software usado

A diario

durante

Más de dos años

Fuente de la opinión
Relación calidad-precio
5
---
A guarantee
I think that RXNT has everything you could need. The staff is always on board to help if you have any problems.
Puntos a favor
We love how it is easy to use. You can also customize what you would like to see on your screen so you are not overwhelmed. They are always updating with the times. They use a lot of colors but for someone who is color blind, they still make sure everything is in writing, unlike some other users. We love that you can use it anywhere and also offer a phone version so you can be out of the office and still get what you need sone.
Desventajas
I do wish that the 3 tabs talked to each other better regarding notes
I wish in the insurance option we could add if they have a deductible, co-insurance, and or copay and not just in the EHR option.
Razones para cambiar a RXNT
They are a local business and had the most potential.
Sector: Práctica médica
Tamaño de la empresa: 2-10 empleados
Software usado

A diario

durante

Más de dos años

Fuente de la opinión
Relación calidad-precio
2
---
Not Recommended.
Overall RxNT performance ranges from NOT GOOD to MEDIOCRE. Despite the stress of uncertainty switching to another EHR company, the lack of appropriate response to our requests and their knowledge of placing patients at risk by not solving e-prescribing overdue problems warrants change. . Onboarding was a nightmare, we had to deal with a RxNT Clearinghouse contractor directly who neglected to complete all enrollments for several weeks, it delayed functionality and ability to bill timely, despite our complaints and affecting our practice income RxNT bilked from day one, to keep afloat we had to keep paying the old EHR and RxNT. interface with clinical labs has been also challenging because you have to do the legwork. Still dealing with lack of full Med data, monthly charges still unresolved for an incomplete suite eligibility of benefits information is MOST unreliable, staff prefers using other sources are several benefits but offset by their inability to solve the issue above mentioned which is months overdue. The worse part is when your practice is finally able to speak with someone you are given ludicrous explanations
We have been working on switching to another company when COVID-19 hit. We had to delay switching, the bright side is, It gives RxNT an opportunity to correct problems and to us more time to evaluate choices more carefully.
Puntos a favor
RxNT basic functions are easy to use for the most part, platform to make patients appointments is good, electronic prescriptions are sent to pharmacies mostly effortlessly, although you have to be watchful for electronic prescription errors that will show later.
Desventajas
CUSTOMER SERVICE and TROUBLESHOOTING, even pre COVID-19 they are terrible. Lines 99% busy, long waiting, often instructed to leave a message.
When RxNT was promoted to my practice, a selling point was excellent after hours emergency support and troubleshooting capacity; it has been 99.99% ABSENT. I have called at 5:30 pm for an emergency leaving full details of problem, a call comes until next day, nothing solved plus a nonsense explanation of why not.
After more than 50 calls during and after their normal hours for troubleshoot electronic prescribing, NOTHING solved; eg., RxNT medication "History" for several patients shows "no record found". It is so vital for patients and our safety to be able to see meds whole picture, all meds prescribed by other physicians, for compliance did my patient picked up meds at pharmacy?, other physicians info and prescribed meds, reconciling, avoiding Tx duplication, Coordinating care and avoiding prescribing medication with potentially lethal drug to drug interactions with meds from other prescribers, right?, but for months we are told "going to be fixed soon; it's Surescripts issue not ours; YOU need to contact them", is because there is no Hx for this patient". RxNT FAILS in this area
If you are in Chicago, do not even think calling after 3:30 pm, "no one is available", RxNT closes at 5 pm E.T. Price quoted and contracting are unreliable. Full suite with all perks advertised as $150/mo, not true in my experience.
Sector: Cuidado de la salud mental
Tamaño de la empresa: Trabajador autónomo
Software usado

Otro

durante

Más de dos años

Fuente de la opinión
Relación calidad-precio
5
---
Needed info on purchasing Rx blanks
Suggestions:
Compress info under Rx Hx onto one or two lines so I can see 10-12 past rxs on one screen instead of three at most.
Compress the Rx writing page so I can see 6-8 on one screen. Too much scrolling when filling multiple Rxs. Have to remember what's up top when I scroll five rxs down all the while the pt is talking!
At the pharmacy designation page, the # of pills being sent needs to appear next to the drug. Sometimes I am sending #30 to local pharmacy and #90 to mail away or printing that to give to pt, and I can't tell which one goes where on that page as I cannot see the quantities.
Results in much back and forth changing pharmacy designations. Frustrating and error prone.
Please remove the auto addition of DAW to any brand name drug written. This is a relatively new default and requires me to remember to check "generic". Trust me, if I want brand, I will write BRAND MEDICALLY NECESSARY" as is required in my state.
A year or so ago, another annoying default appeared on controls. Having to uncheck the "prn instructions" is a waste of time. I designate prn instructions in the sig myself. Nothing like finally getting it to the send point then having to scroll thru six rxs to see what is holding it up.
Was pretty disappointed in e prescribing update. Was hoping some of this was being looked at. I had spoken to developer many years ago on several occasions about same issues.
Overall still great value and your support staff is always great.
Puntos a favor
EPCS best thing ever. 3+ yrs ago I was 1st in my area & pharmacists still report almost 0 others using this. Feather in my cap! Just yest I went to pick up personal Rx at target. I know staff but when I got there, the staff called new pharmacist over to meet me saying "this is DrS, she's been our only EPCS prescriber for years until last week"
Desventajas
Final pages of Rx generation still not efficient. Still bulky, time consuming scrolling up n down. Due to having to generate three rxs for same Med sometimes, one for now to be sent to the pharmacy and one for 4and 8 weeks to print along with other MEDS, seeing only one per screen is maddening. They often are not in order and sometimes it's two diff MEDS getting same rxs (Adderall and adderallXR) so it's a mess trying to see if I've generated three of the right ones for each. If I could see a half dozen on a screen I'd be less error prone.
Sector: Práctica médica
Tamaño de la empresa: Trabajador autónomo
Software usado

A diario

durante

1-5 meses

Fuente de la opinión
Relación calidad-precio
0
---
Future Market
I am an 80 year old physician with nearly 50 years of practice and a career that included having been an Assistant Prof of Medical Computer Science at Yale in 1970 - 1980 My mentor Shannon Brunjes MD, said to me in 1969 "When medical and IT people get together they will just want to automate the status quo." That prophesy has turned out to be more true that we imagined. RxNT suffers from that truth only in a few small ways that come with the scarce wiggle room of an application so central to medicine as prescription writing. RxNT does every thing - just about - possible to tame the chaos that has existed in prescription writing where the standards have so often been really messy in the status quo. Three cheers for that. On the other hand the status quo in medicine is changing. Name-it, blame-it, tame-it prescription pad medicine is giving way to choices doctors and patients are making for what we call Functional or Integrative medicine where prescriptions are more and more aimed at the individual and less at the disease. Such prescriptions are more likely to be compounded and may include fewer pharmaceuticals and favor other strategies that will be much more effective in favoring Nature's buoyant impulse toward healing.They, therefore, belong right up there with drugs in the documents that doctors use to communicate with doctors. (see Cons below)
Puntos a favor
Once I got the hang of it - thanks to Morgan Deitz - i find the program so much better than what I have had for prescribing that its incomparable.
Desventajas
Doctors who belong to my Functional or Integrative tribe will, when using RxNT find themselves frequently visiting the Utilities /Medication Management feature very often to build up their own list of prescriptions that are both different by more tailored than RxNT's "behind the counter" selections. Your marketing will benefit from feedback from the data showing that kind of use and your staff will need to find ways to get access to those selections without sending them out behind the Utilities wood pile to an interface that should be easier to use especially when it comes to generating sigs that can be more easily re-used for, say, compounded HRT mixtures of E2, E3, DHEA, Pregnenolone, Progesterone and Testosterone. This can be done without scaring conventional doctors but it will take some finesse on the part of your design team to protect conventional eyes averted from nutrients and nutriceutcals.
On another point the notion that prescription drugs are real medicine and the other stuff is questionable at best or the devil's work at worst will be fading in the coming generation of doctors who will welcome the idea that every thing in the patient's plan deserves the title of "prescription" so. The special status of prescription drugs is understandable when it comes to controlled substances. It should be understood as "special" with respect to many other pharmaceuticals because they are dangerous. Natural substances are often much stronger in the sense of promoting healing and should have a status on your website (some day) that is consistent with that reality. The fact that your checklist does not include Functional Medicine or Integrative Medicine or Functional/Integrative Medicine for "Industry" (which is weird as a header for what is mostly a list of specialties) should be corrected. There are lots of us out here and more coming. At the very least it would be a good marketing tool to know about what we do.