Sobre Tpv Tiendas de Alimentación
Tpv Tiendas de Alimentación is a grocery store management platform. It automates the day-to-day running of sales, stock-keeping, purchasing, labeling, marketing, business reporting and workforce management for grocery stores and supermarkets across Spain. Three versions are available: Glop Mini, Pro and Business. This cloud-based software syncs the inventory between brick-and-mortar stores and online shops, ensuring stock availability across multiple venues. It makes real-time updates on the cloud. Users can personalize the dashboard with visuals that suit their operations. The dashboard provides access to built-in POS tools and allows users to view or control warehouse costs and carry out stock-keeping or replenishment tasks. Administrators can also view sales data or facilitate storewide discounts. It links with marketing applications for creating emails or social media campaigns with 1500 applications that Glop Business subscribers can connect through Zapier.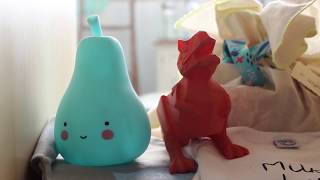 Precios de Tpv Tiendas de Alimentación
Tpv Tiendas de Alimentación no está disponible en versión gratuita y no ofrece prueba gratis.
Precio inicial:
Sin información del proveedor
Alternativas a Tpv Tiendas de Alimentación
No hay opiniones disponibles
¡Ayuda a los compradores de software! Las opiniones sobre los productos son útiles para que el resto de los usuarios podamos tomar las decisiones acertadas.
¡Escribe una reseña!