Sobre Tpv Comercios
Tpv Comercios is a POS system that aims to provide retailers across Spain with a single tool to manage day-to-day business operations. Brick-and-mortar shops are well-suited for this software, including fashion outlets, fancy goods stores, toy stores and furniture shops. The POS system automates workforce management tasks like purchasing, stock-keeping, sales, accounting and reporting. Tpv Comercios offers the proprietary Glop software suite, comprising several add-ons such as customer loyalty, multi-store management and inventory management applications. Shopkeepers can operate specific modules, allowing them to only pay for tools they need. Tpv Comercios uses the Woocommerce plugin, allowing store owners to sync stock across multiple venues. Those with an online presence can use Zapier to link the POS to their existing accounts and tools, such as a CRM, email manager or marketing platform.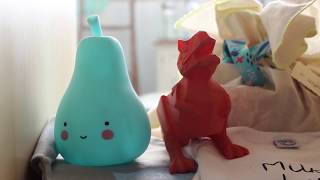 Tpv Comercios no está disponible en versión gratuita y no ofrece prueba gratis.
Precio inicial:
Sin información del proveedor
Alternativas a Tpv Comercios
No hay opiniones disponibles
¡Ayuda a los compradores de software! Las opiniones sobre los productos son útiles para que el resto de los usuarios podamos tomar las decisiones acertadas.
¡Escribe una reseña!