Sobre Itemize
Itemize is a cloud-based accounting solution specializing in expense management. This product is designed for use on mobile devices. Users take pictures of invoices and receipts with their smartphones or tablets and that data is then stored and can be used to generate expense reports. Itemize use artificial intelligence to analyzes receipt, extracts data points, scores the document for extraction accuracy and returns details via its API in under thirty seconds. All expense data is stored in the cloud for ten years with bank-level information encryption. Itemize allows users to request or make a payment by accessing company account via mobile or desktop. They can also track mileage for business trips. This solution automatically calculates mileage rate and reimbursement based on distance. Itemize offers integration with Xero and Quickbooks Online. It is priced per user per month. Mobile apps are available for both with Android and iOS.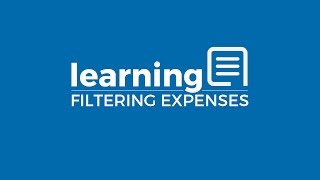 Itemize dispone de una versión gratuita y ofrece una prueba gratis. La versión de pago de Itemize está disponible a partir de 9,99 US$/mes.
Precio inicial:
9,99 US$/mes
Software usado

A diario

durante

Más de un año

Fuente de la opinión
Relación calidad-precio
5
---
Getting me organized with ease.
Puntos a favor
The ease of use is wonderful and it has enough options for me to keep track of business, personal and charity spending.
Sector: Aerolíneas/aviación
Tamaño de la empresa: 11-50 empleados
Software usado

Semanalmente

durante

Más de un año

Fuente de la opinión
Relación calidad-precio
0
---
Itemize review
Our accounting department has used this product extensively to save us time as we go through invoices. We no longer need to have an associate enter every invoice we have. We are able to significantly cut our time on this task.
Puntos a favor
This software helps parse data from receipts, invoices, and the like, and I love that there is a software that can do all of this automatically for me.
Desventajas
The API has caused some issues for our company, but we have been able to get great help from customer service, and our IT personnel have been able to quickly implement their assistance.
Sector: Administración educativa
Tamaño de la empresa: 5001-10.000 empleados
Software usado

A diario

durante

Más de dos años

Fuente de la opinión
Relación calidad-precio
3
---
Love this program!
I believe it's a little expensive, as I only use it for my household expenses. I am retired so I do not have business expenses. I would love a little bit of a discount next year if possible .
Puntos a favor
The spreadsheets I can print at the end of the year!
Desventajas
Some of the glitches are frustrating, such as entering the type of expense, any title with the first letter higher than an L is not showing up right now!
Relación calidad-precio
5
---
How did i live without Itemize?
I am using the Itemize App to capture any and all my expenses.
i take a picture of the receipt and ...bingo it creates a record for me and translates the image into the data record in seconds. Amazing. sometimes i may enter the project that it is related to. for me it saves many hours of organizing my expenses. at the end of the month I print a detailed report for my CPA. and i am done. no limitation on the number of items i capture. i also log my mileage for tax/exp reporting. in addition credit card receipts are automatically added to the Itemize App. all of this for about $100 ANNUALLY. it saves me ten times in hours and mistakes and frustration.
Puntos a favor
easy to instal, a pleasure to use, reliable, AI technology, responsive customer service. flexible for multiple levels and variations of reporting. no limitation on quantity and size for one flat fee. most advance features of it kind.
Reporting function may be done also from the PC.
Desventajas
unlimited reports but reporting function initiation should be more uniformed.
Respuesta de

Itemize Corp.

Thanks for the great review! Please feel free to reach out to us at [email protected] for future any suggestions or questions you may have!

Respondido el 26/10/2016
Sector: Contabilidad
Tamaño de la empresa: 11-50 empleados
Software usado

A diario

durante

6-12 meses

Fuente de la opinión
Relación calidad-precio
0
---
The best finance manager
When trying to handle year end taxes Itemize can come in handy. every transaction is stored in your personal folder, which comes in handy use when generating reports. Also, you can store all your receipts hereafter, there is no fear of losing any or hoarding a 100s of papers anymore. This makes finance managing very easy.
Puntos a favor
I need not save a bunch of receipts anymore for any unpredictable situations. I can just save it in the app, and if ever needed I can show use the pictures to show in stores and exchange my orders etc. Managing the expenses have become easier as I can enter the pictures easily into the expenses log.
Desventajas
The app sometimes crashes, which though is not a major drawback sometimes can be frustrating especially when you are in a hurry. And the categories are preset, sometimes we the users might prefer adding in their own categories.