Sobre Finale Inventory
Finale Inventory is an intuitive, cloud-based inventory management system that is easy to use while also designed to scale to the demands of a growing business. Seamlessly handle all stock movements from purchasing through to sales. Finale Inventory allows users to manage orders from e-commerce websites by offering integrations with marketplaces such as Amazon, Etsy and eBay as well as shopping carts such as Shopify and Magento (among others). The product also offers integration with shipping services such as ShipStation and ShippingEasy. Combined e-commerce and shipping features help users view and manage inventory levels required to meet online demand. The product also offers multi-location support for monitoring stock levels, managing inventory movement and receipts across multiple warehouses. It also offers stock auditing to allow users to identify stock discrepancies with the help of stock history reports. These reports help users track historical purchase orders, stock transfer and changes, stock takes and sales orders.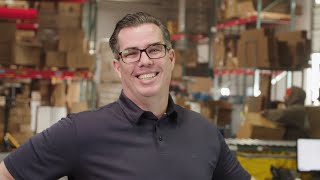 Precios de Finale Inventory
Finale Inventory dispone de una versión gratuita y ofrece una prueba gratis. La versión de pago de Finale Inventory está disponible a partir de 75,00 US$/mes.
Precio inicial:
75,00 US$/mes
Alternativas a Finale Inventory
Opiniones de Finale Inventory
Sector: Bienes de consumo
Fuente de la opinión
Relación calidad-precio
5
---
Finally, An Inventory Management Solution That Does Just That, Really Well
After months of testing and trialing every inventory management software and system on the market, Finale has been such a blessing! From the very first day of signing up, the Finale owner and team have been extremely helpful and responsive to any and every one of our questions or concerns.
The interface, layout and organization of the Finale app is extremely user-friendly and does not distract the user with unnecessary formats, colors, layouts and displays. We love the minimalist approach. Everything you need and nothing you don't. The search feature is so optimal and incomparably easy to use within every view option. Your search results are instant and appear immediately as you start typing.
Finale has the best import tool we have ever seen. You simply copy cells from excel and paste them into the web browser. Finale takes care of the rest. This truly intuitive copy/paste import feature makes saving, importing and editing your catalog via excel spreadsheets a thing of the past.
Generating purchase and sales orders were a real pain-point with previous trial services. PO generating in Finale is intuitive and automatic enough so that anyone on our team could go in and place orders with the suppliers stored in the system. You can also create custom fields, which we use for internal communication to streamline our operations.
If you use Ship Station (in our opinion the best shipping management software), this is where Finale's strength is. It flawlessly sync's with Ship Station ensuring that you only ship products that are in stock and order out-of-stock items. Finale gives you the things you want in an inventory management software without all the fluff. We tried other solutions that tried to be an all-in-one solution, but they all end up being mediocre services. Finale does one thing really well and that's inventory management.
Regular updates of the software leave our team comfortable knowing that as a system, Finale is always pushing for optimal streamlined cutting edge performance and integrations.
We are elated to be using Finale and already have accounts for both of our companies.
Puntos a favor
Cloud based, unlimited users, copy and paste import and edit features, easy stock take, integration with ShipStation with regular attention and upgrades. Strongest search feature we've seen. Slick interface and automatic purchase order generation.
Sector: Bienes de consumo
Tamaño de la empresa: 11-50 empleados
Software usado

A diario

durante

Más de dos años

Fuente de la opinión
Relación calidad-precio
5
---
Finale has improved everything in our company
Finale was introduced to our company after a long, tedious process of finding and then trying to implement another IMS (Fishbowl). I was skeptical of the great reviews and claims from other users since I had really been put through the wringer by another company during implementation. After going through a demo and poking around a bit, I was sold. Importing all of the data was a breeze, the user interface is intuitive and for me, the best part is that if I did hit a snag, I could be on a screen share with a Finale rep in no time and they would patiently walk me through it. I'm not exaggerating when I say Finale made everything better. It has transformed the way we do business by allowing us to manage our inventory accurately across multiple sales channels and provide a better experience for our customers.
Puntos a favor
Finale implementation is quick and pretty simple. We use it with ShipStation and the learning curve was practically non-existent because it's so intuitive. Importing data is just a matter of copying and pasting a spreadsheet into their import tool. This makes adding and updating products/customers/vendors/etc. a breeze. I also generate invoices from Finale. We have pretty long production lead times on the majority of our products so predicting stock outs is very important to us and we can trust Finale to calculate that information correctly. The basic reporting is good but the ability to customize existing reports or create your own is excellent. Most importantly, their level of customer service is absolutely top notch.
Desventajas
We did have some hiccups with marketplace integrations but we able to work with Finale to create workarounds that have been fine.
Sector: Comercio minorista
Tamaño de la empresa: 11-50 empleados
Software usado

A diario

durante

Más de dos años

Fuente de la opinión
Relación calidad-precio
1
---
Is slower than God
Puntos a favor
Was pretty easy to use, although cumbersome with all the screens you have to use to add on product, cannot add inventory from the item page, so quite a few unnecessary clicks there. Also goes into negative inventory which for us means when there is an error we have to manually reset items to zero, would be nice if there was an option to just have inventory go to 0. Also be nice if it has a seasonality feature for ordering, like we need more of this widget for winter etc.
Desventajas
It stalls out constantly, no matter the browser no matter the computer, especially on weekends basically unusable, and by the time email support gets back to you it is better again, but they never admit an issue or offer a fix or apology.
Sector: Materiales de construcción
Tamaño de la empresa: 2-10 empleados
Software usado

A diario

durante

Más de un año

Fuente de la opinión
Relación calidad-precio
5
---
A Hidden Gem
Since its inception into our business, Finale was incredibly easy to use, simple and straightforward. With an excellent support team and support documentation, we were set up in less than a single day. After that we barely had to get in touch with support, as the self administering factor of Finale is what makes it so great.
Puntos a favor
Finale is incredibly easy to use and provided our company the ability to scale up by using additional features of the product over time. Our inventory is always spot-on as the integrations with various merchants and other software is excellent.
Desventajas
The only issue we hold with Finale is their lack of support for iOS and iOS browsers. One could easily integrate the standard browser interface into Finale with some changes and allow those who have an iOS or Mac-based environment be able to use their existing hardware with off-the-shelf scanners.
Razones para elegir Finale Inventory
We needed a platform that would handle packs or kits, while keeping our standard inventory up to date.
Razones para cambiar a Finale Inventory
Finale has everything, value in cost, access to multiple platforms and marketplaces, customization and kitting/bundling.
Sector: Desarrollo de programas
Tamaño de la empresa: 11-50 empleados
Software usado

A diario

durante

6-12 meses

Fuente de la opinión
Relación calidad-precio
4
---
Great product, but sometimes not reliable.
Overall the inventory system is great! It accomplished everything we needed it for and more.
Puntos a favor
Finale Inventory has a very simple import tool. You simply copy data from an excel spreadsheet and paste them into the inventory system through you web browser as the inventory is cloud-based. Finale takes care of the rest. This truly intuitive copy/paste import method saves time, and having the ability to edit products in your catalog editing your catalog makes it struggle free.
Generating Purchase Orders (PO) is pretty automated. Our team was able to jump straight in an create PO's in no time at all as it is streamlined and self explanatory.
You can have unlimited users that can be added to your team.
There are a huge amount of integration possibilities. So whether you are integrating with WooCommerce on a Wordpress CMS, or integrating with ShipStation, Final Inventory has you covered.
Desventajas
The system is sometimes a little glitchy. The Finale team do promise to iron some of these out in the near future, but right now they still remain.
Their team rarely apologies if the system hasn't been working as it should, and never admit fault.
Razones para cambiar a Finale Inventory
The price range was more in our budget, and I believe after trying out a demo of all three products, Finale Inventory seemed the easiest to use and learn.