Sobre DEAR Systems
DEAR Systems is a cloud-based ERP solution for small to midsized retailers, wholesalers, manufacturers, and e-commerce operators. This comprehensive solution includes modules such as e-commerce, manufacturing, purchasing, sales, inventory management, and accounting. With this solution, businesses can use DEAR Inventory to create, plan, and track each phase of the purchasing process. The solution reminds users to reorder stocks in time to avoid a situation of stock-out. Businesses can see all purchase orders with specific reports for pending purchase orders and purchase cost analysis. The software records supplier-purchasing history along with product cost to help businesses make informed purchasing decisions. The manufacturing module tracks the cost of raw materials and labor and creates a multilevel bill of materials/ subassemblies. DEAR Inventory supports many inventory management functionalities, such as serial numbers, batch/log tracking, and expiration dates. Inventory aging reports help organizations gain visibility into upcoming expiration dates of products stored in a warehouse. DEAR Inventory integrates with existing applications including Xero, QuickBooks, eBay, Magento, Shopify, and ShipStation.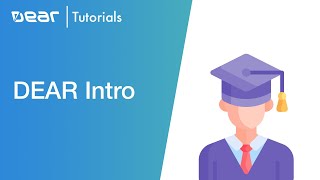 DEAR Systems no tiene versión gratuita, pero ofrece una prueba gratis. La versión de pago de DEAR Systems está disponible a partir de 325,00 US$/mes.
Precio inicial:
325,00 US$/mes
Alternativas a DEAR Systems
Opiniones de DEAR Systems
Sector: Productos cosméticos
Tamaño de la empresa: 2-10 empleados
Software usado

A diario

durante

1-5 meses

Fuente de la opinión
Relación calidad-precio
4
---
DEAR Systems step to the future!
Still getting used to the DEAR system, however, if compare with other inventory systems we used before, I must say DEAR is the answer, so far very happy! It's all there, just need a bit of time to learn how to navigate around. Selling on Amazon & eBay? No problem..... (once everything is set up correctly) DEAR will do all your daily routine for you. Using an eCommerce website (in our case it's WooCommerce), it's all there! We are still in process of integration/switching from Quickbooks desktop however, after only 1 month of using DEAR (plenty of step by step, how to use information online and very straightforward YouTube videos, which will answer most of your questions (how to?) on daily routine of most of the businesses. Special thank you to the support team, for being very helpful, straight to the point answers with plenty of information provided to understand and learn ….. bravo!
Puntos a favor
Xero & Dear system user (new user experience).
Everything you need to manage warehouse inventory!
Detailed Inventory information, Order process flow, purchasing order management, stock control, eCommerce website eBay/Amazon integration, - easy to use once you get used to it.
Helpful support team, and plenty of information provided to understand and learn DEAR systems.
Desventajas
Takes some time to know the DEAR systems (navigate) due to many features.
I guess we need to use DEAR systems for some time to get a better understanding and therefore, give a revised review of experience and possible Cons we might have.
Razones para elegir DEAR Systems
Quickbooks Desktop service termination in the UK from 2023
Razones para cambiar a DEAR Systems
Inventory management - stock control - plenty of features to use now or in the future. Amazon-ebay-ecommerce integration. Daily order routine progress, overall DAER systems feels pleasant to use
Sector: Materiales de construcción
Tamaño de la empresa: 2-10 empleados
Software usado

A diario

durante

1-5 meses

Fuente de la opinión
Relación calidad-precio
5
---
DEAR is Perfect for the Growing Business
I worked with [SENSITIVE CONTENT] in the OnBoarding team and he was awesome! My implementation took a VERY LONG time due to our business being so busy. He was so patient and would contact me every 3 weeks or so to see how things were progressing. He took so much time to go over the product with me and my coworkers multiple times. He answered MANY LONG emails from me with tons of questions. He was always pleasant, happy, so helpful, and in my opinion the greatest secret weapon that DEAR has!! Now that my implementation is complete (thanks to him) I feel like I have lost a friend. He has assured me that the Support team are just as awesome and helpful as he has been - but I don't believe anyone will ever be as amazing as [SENSITIVE CONTENT] was! Thanks [SENSITIVE CONTENT]!!
Puntos a favor
I LOVE the fact that I can invoice before receiving the inventory physically. We work with an overseas company and their business practice is to invoice once the product leaves their hands, however accepting their invoice made my inventory way off in QBO. So glad to be able to maintain what the true physical inventory is and not have to try to keep up with the travelling inventory too.
Desventajas
The feature I would like the least is the CRM. I was really hoping that it would work for our sales team and that they would be able to have access to the inventory information easily. However, the CRM lacked a lot of the capabilities that our sales managers were looking for to help with managing their teams.
Sector: Tecnología y servicios de la información
Tamaño de la empresa: 2-10 empleados
Software usado

A diario

durante

Más de dos años

Fuente de la opinión
Relación calidad-precio
4
---
IntegrationKings review of Dear Systems
A great overall platform for anyone selling products in the market that wants to control their Inventory correctly and the workflows in relation to an Inventory business. Also from an accounting background it is a full end-to-end solution in relation to ensuring the accounting is 100% correct in the business.
Puntos a favor
The features we like most about Dear Systems and so do the clients we work with are:
- Integrations around stock control and sales workflows with Woo Commerce and Shopify.
- Complete bi-directional integration with Xero and QBooks Online.
- Love the fact that we can do Supplier Deposits and Customer Deposits, tracking them correctly within the accounting system.
- Also the fact that we can do multi-level Build of Materials for manufacturing clients and then sell via multiple of sales channel.
Desventajas
The features we least like most about Dear Systems:
- Reporting in the platform takes abit to set-up and ensure you are getting the reporting you want out of the system.
- Would like to see more integrations over time into the core platform overall as well.
Razones para elegir DEAR Systems
Wanted better integration overall with the accounting within the business and in some cases wanted to move away from their old clunky ERP platform that was running their business still from a server.
Razones para cambiar a DEAR Systems
Better integration overall in relation to the accounting workflows with Xero, plus a very good Partner network and team to work with internally.
Sector: Alimentación y bebidas
Tamaño de la empresa: 2-10 empleados
Software usado

A diario

durante

6-12 meses

Fuente de la opinión
Relación calidad-precio
4
---
What a relief
DEAR Systems is everything I wanted Unleashed and MRP Easy to be. Its flexible to use, has ongoing gold standard support at no extra cost, has a great looking interface and has very customisable membership extras.
I clearly cant talk more highly about DEAR and its because I had such a lousy time with the others.
Puntos a favor
Best support I have ever had with any business software. The live chat is full of highly experienced operators who respond very quickly to get you back on track.
Very fast and easy to understand onboarding. Much less help needed than others.
The video tutorials are excellent.
The interface is modern looking.
The process from CO to MO is visual and easy to follow.
The Automation option is worth every dollar.
Desventajas
Not enough Business intelligence information.
Not enough visual information in reporting like graphs and tables. There is a taste of it in the dashboard but thats the extent of it.
B2B Portal needs the option to pick what products certain groups of stores get to see vs others.
Sector: Comercio mayorista
Tamaño de la empresa: 11-50 empleados
Software usado

A diario

durante

Prueba gratis

Fuente de la opinión
Relación calidad-precio
5
---
Looking good so far
While still working inside a trial version, in preparation for cutting over from our current system and going live with Dear, I have been pestering the Support team on a daily basis for a few weeks now as I work through the finer points of the system. The Dear support structure is good - well structured with quick response times to questions, Was particularly pleased that one support person (thanks [SENSITIVE CONTENT HIDDEN]) went the the degree to create and send me a custom video demo of the system aspect I was trying to understand that was hard to explain in text. I also found the published Video Tutorials and support pages helpful.
Puntos a favor
While thinking, as a Distributor, we have 'out-of-the-box' requirements for managing our inventory and processes around it, the exercise of evaluating our idiosyncrasies in order to go shopping for a new IM system has taught me that there's possibly not the absolute perfect system for any business, but the Dear system is beating the rest as it ticks most of the boxes on my wish-list for an inventory management system. For a complex system it's relatively intuitive and seems to be built with real world functionality in mind. In addition to my list of specific features, I was looking for a system that could automate as much of our manual tasks and work flows as possible - reduce the amount of data entry required and minimise opportunities for human error. Compared to other systems reviewed, Dear excels in this area.
Desventajas
Possible just a COVID thing ...or just a modern day thing, but I remember the days when; if you were looking at making a big commitment to something as important at the system that would manage all your inventory and link to your financials, someone would sit down with you and work through your specifics, helping you evaluate their offering as the right purchase decision for you to make. These days, it's "down load a free version and have a play". I've probably reached the sames decision based on the latter, but it's definitely taken up a lot more of my time to do so. Granted, phone calls and screen sharing sessions are on offer, but I find the time-limited sessions, working with generic databases etc. less beneficially that the old fashioned way. Not a short coming of the Dear System itself and every software company may have the same M.O, but perhaps an opportunity for Dear to differentiate themselves from the masses and win more fans - and quickly?
Respuesta de

DEAR Systems

Hello Cameron,
I am glad that DEAR has met your expectations in terms of being an out of the box solution.
We recognize the important role that DEAR plays in our customers daily business & we do put a lot of thought into to how to make DEAR user friendly and automate most of your business processors.
To help our customer setup DEAR faster, we do offer an onboarding & training (https://dearsystems.com/onboarding-and-training/); where we help all our customers to make the transition smoother. If your interested you can book a call with us and one of your Customer Success agents will get in touch with you - https://calendly.com/dear-systems/20-minute-call
Best Regards,
DEAR Team

Respondido el 24/7/2020