Sobre SpiraPlan
SpiraPlan provides a complete Enterprise Program & Portfolio Management System in one package, that can manage your project's requirements, releases, risks, resources, documents, baselines, tasks, and defects/issues in one environment, fully synchronized. The platform includes an enterprise risk management capability, fully integrated. SpiraPlan boasts these powerful features and functionalities: - Enterprise-level agile software development, planning, and management - Management of project requirements, user stories, and use cases - A complete QA suite with bug, issue, and task tracking Program, Portfolio, and Enterprise Views and risk management - Baseline management features that allow robust configuration management and version control of the product artifacts - Resource Management - Source Code and IDE Integration with native code difference viewing - Instant messaging and work collaboration. How is SpiraPlan different from everyone else on the market? It comes with these additional perks: - concurrent user pricing, which is more flexible than many competitors' named-user model - provides a complete solution for managing a software development project. Unlike some basic project management tools (e.g., Jira) it doesn't need plugins for source code management, scrum/kanban boards, or reporting - Is available both cloud-hosted and on-premise. - Powerful yet easy to use. It works out of the box with minimal configuration. Some other tools need extensive configuration to be useful - Works on all devices – desktop, laptop, mobile, tablets, etc.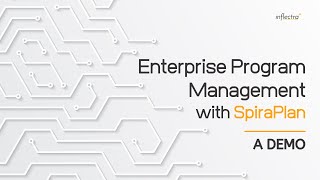 SpiraPlan no tiene versión gratuita, pero ofrece una prueba gratis. La versión de pago de SpiraPlan está disponible a partir de 167,99 US$/mes.
Sector: Software informático
Tamaño de la empresa: Trabajador autónomo
Software usado

Semanalmente

durante

Más de dos años

Fuente de la opinión
Relación calidad-precio
5
---
Very satisfied with SpiraTeam's requirements management features and functions.
I can easily manage software requirements for any size software development project.
Puntos a favor
The value for the money. I primarily use SpiraTeam for requirements management. From that perspective alone, SpiraTeam's functionality is as good or better than IBM/Rational, HP, or ReqTool. To have all the other functionality (test management, task management, Kanban, reporting, etc.) include in the package is a true value-add.
Desventajas
It's a minor inconvenience: response time when first logging-in to the system is somewhat slow. But once the system responds to my login attempt, response time is acceptable - at least as good as other cloud-based systems I use.
Sector: Banca
Tamaño de la empresa: 10.000+ empleados
Software usado

A diario

durante

Más de un año

Fuente de la opinión
Relación calidad-precio
4
---
Team project planning with SpiraPlan
Collaborating project with our technical department is smoother with SpiraPlan. Both department has fully understand this software capabilities which make us know where the limit and can properly planning for project without problem and miscommunication.
Puntos a favor
Every feature and tools that are much needed to planning a project either for small project and larger project is available to be use within this software. Selection for type of service and tools that can be integrated is quite huge and cover all the tools that we use. Planning board can be drag, drop and duplicate across the project list.
Desventajas
The report generated is not as extensive is it should, some details are not readily included and no customization to the report seem can be done. Manual testing is slow to load all the resource and i had to restart the whole process again to properly load all the related resource. Other than that, everything is working as it supposed.
Software usado

A diario

durante

Más de dos años

Fuente de la opinión
Relación calidad-precio
5
---
We've used SpiraTeam in my company for over 5 years and it is great tool for Test Management.
Puntos a favor
I'd like to have versioning for requirements and others, Faster UI and Navigation. Dashboards with all the needed reports and graphs
Desventajas
When lots of test cases are created the app gets sloppy and confused
Missing dashboards and better reports
Sector: Automatización industrial
Tamaño de la empresa: 201-500 empleados
Software usado

A diario

durante

Más de dos años

Fuente de la opinión
Relación calidad-precio
5
---
Use of SPIRA
I´m tracking our development processes for a waterfall/V-Modell process
Puntos a favor
Easy to administrate. Ready to go after installation. Web access. Easy to handle.
Desventajas
Editable workflows not for all items. Baselining comes this year.
Razones para elegir SpiraPlan
Not so easy to administartate, Cost - Use realation
Razones para cambiar a SpiraPlan
costs, easy to use
Sector: Dispositivos médicos
Tamaño de la empresa: 51-200 empleados
Software usado

Semanalmente

durante

1-5 meses

Fuente de la opinión
Relación calidad-precio
5
---
Our R&D - managed, at last!
We used a maintenance release for one of our medical devices as a trial. Spira allowed very easy control of Requirements and Test artifacts and especially traceability and traceability reporting, which is vital for e.g. the FDA submissions.
Puntos a favor
* Easy to set up (meaning the project templates, users, customizable fields, etc.)
* Very good integration possibilities with other tools
* Attractive GUI
* Great customization possibilities for reports
* REST API available and well documented
Desventajas
* Support for reviews is a bit rudimentary - this is, IMO, the weakest part of the tool. We'd prefer to have the possibility to submit sets of artifacts for review, defined review groups, and allow adding Approvals and Discussion threads (similar to e.g. Gitlab)
Razones para cambiar a SpiraPlan
Value for money Simple setup Provides everything we need and no redundant features