Sobre BambooHR
BambooHR offers small and growing companies a human resource information system (HRIS) that includes an applicant tracking system (ATS), time tracking, payroll processing, employee engagement and employee satisfaction tools, automated reminders, and workforce data analytics to manage all aspects of the employee lifecycle. With BambooHR, any HR team or HR department can improve the hiring process, onboard new employees, manage compensation, maintain and analyze employee data, and develop company culture. Using an integrated ATS and onboarding tools, BambooHR streamlines the whole recruiting process from applications to first-day orientation. It also provides customization services, multiple administrator roles, user support, and inactive employee management. BambooHR pricing uses a subscription-based model that depends on the number of employees plus a one-time implementation fee.
What is BambooHR?
BambooHR is an all-in-one HR solution that provides an integrated human resource information system (HRIS) designed to streamline the HR data collection, onboarding, hiring, payroll compensation, and employee management processes.
How do you use BambooHR?
With BambooHR, HR managers can centralize all employee information in one place and manage workforce data using built-in reporting and editing tools. Using Bamboo's integrated applicant tracking system, users track hiring assessments for every candidate, send notifications to candidates at every stage of the process, and collaborate with others on hiring decisions. Users can also gather and track work hours, time-off requests, and paid time off to ensure accurate payroll for every employee.
Who uses BambooHR?
BambooHR is mainly used by HR managers, recruitment teams, and general managers within small and medium-sized businesses.
How much does BambooHR cost?
BambooHR does not share pricing details publicly. Please contact BambooHR for information on starting price and available plans or tiers.
Does BambooHR have an app?
For mobile recruiting and hiring, BambooHR provides a mobile application for iOS and Android devices.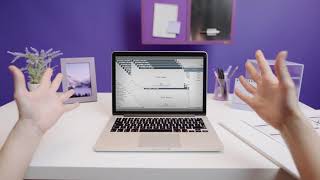 BambooHR no tiene versión gratuita, pero ofrece una prueba gratis.
Precio inicial:
Sin información del proveedor
Detalles de precios:
Pricing is based on number of employees, with volume discounts as the employee count rises. There are two features packages to choose from: Essentials or Advantage.
Sector: Construcción
Tamaño de la empresa: 501-1.000 empleados
Software usado

A diario

durante

6-12 meses

Fuente de la opinión
Relación calidad-precio
5
---
Buen sistema
Tenemos toda la información necesaria para la gestión de recursos humanos en un solo lugar.
Puntos a favor
Es un sistema muy completo, tiene muchas funciones útiles para la gestión de recursos humanos, además es muy fácil de usar.
Desventajas
A pesar de que el software es muy completo hay algunas funciones que aún no están disponibles y la respuestas para desarrollarlas es algo lenta.
Sector: Almacenamiento
Tamaño de la empresa: 1.001-5.000 empleados
Software usado

Semanalmente

durante

6-12 meses

Fuente de la opinión
Relación calidad-precio
5
---
Fácil, intuitivo y con muchas funcionalidades
Puntos a favor
Es fácil de usar e intuitivo. De un simple vistazo puedes obtener muchísima información. La gestión de vacaciones y ausencias es muy bueno y facilita mucho la comunicación con los superiores.
Desventajas
Ninguno, por ahora no hecho en falta nada.
Sector: Marketing y publicidad
Tamaño de la empresa: 11-50 empleados
Software usado

A diario

durante

Prueba gratis

Fuente de la opinión
Relación calidad-precio
5
---
One stop HR & Performance Management Solution
Overall this product really is a one stop HR shop - it will easily minimize your HR time spent each week with the features it contains and give you an incredible level of feedback through the reporting the system offers.
Puntos a favor
When I first trialled the system I immediately saw how easy it was to use and how customizable it was but with very easy implementation. My favourite features were the onboarding, performance management and reporting as well as how well laid out everything was and clean smart design that was user friendly.
Desventajas
The only thing I didn't like about the system was the price - it was very expensive - not unreasonably for what you get but for smaller companies it is quite expensive.
Sector: Software informático
Tamaño de la empresa: 11-50 empleados
Software usado

A diario

durante

1-5 meses

Fuente de la opinión
Relación calidad-precio
5
---
Great overall product, but missing more complex layers that are needed
Overall, this is exceeding the need that we have and we will continue to use BambooHR and lean on it's features for our employees for their entire lifecycle.
Puntos a favor
For the price, this product has much to offer for a variety of areas of HR. The user interface is elegant and simple to use and understand. The customer support team is extremely responsive and supportive, even if the product can't do what I am asking.
Desventajas
Features, such as performance management, is overly simplified and could use a bit more to flesh it out a bit. The payroll system, which they acquired, isn't nearly as elegant, but is functional. The implementation process, while overall great, presented some challenges related to the first payroll run and the setup of benefits.
Alternativas consideradas
Paycor
Razones para cambiar a BambooHR
Simple UI that employees would be able to navigate and buy into.
Sector: Fabricación de productos eléctricos/electrónicos
Tamaño de la empresa: 2-10 empleados
Software usado

A diario

durante

6-12 meses

Fuente de la opinión
Relación calidad-precio
2
---
Middle of the road software that needs improvement
We are currently researching other HR software. I'm not sure which is better, software that contains the modules needed with obvious and crippling flaws or software that is easy to use both by admin and employees with limited modules.
Puntos a favor
The idea of on-boarding a new employee electronically is a huge plus. It engages employees before they start and makes it so that they come in with paperwork already filled out and spend their first day doing more than just paperwork.
Most of the framework is in place, but EACH area needs improvement, both in the functionality for administration and the ease of use for employees. The sections offered are vital, but aren't complete.
Desventajas
The benefits area is lacking a lot of common sense tools - like the ability to attach plan documents to an insurance plan (only a link can be used), display plan cost information to an employee BEFORE they sign up (the pricing is only available AFTER they sign up and become eligible). Many things like this create double the amount of work for the administrator.
The actual on-boarding process was a struggle because even though the forms were done properly by the employees (I sat with a few and watched them), it didn't save all information in completed fields. Employees were frustrated when they had to fill out forms multiple times because you cannot edit once saved.
I love that employees can e-sign documents, but preparing the forms is cumbersome and they can't be customized easily. For instance, if you need to update a form because something has changed or didn't save properly, you have to delete the task and resend to any employees who need an updated form.
When I discussed a few very basic items with support, they just offered a work around that many clients use. These are obvious flaws in the system that need to be addressed, but aren't necessarily a priority. Bamboo HR seems to focus more on flashy design than actual content. It makes them seem like a leader in the industry, but as soon as you dig in, the flaws are obvious.
For the price, there needs to be more development in the software.