Sobre Teamwork
Teamwork is the only project management platform built specifically for client work. Deliver work on time and on budget, eliminate client chaos, and understand profitability in one platform. Teamwork's customers track and manage their projects with a suite of integrated solutions such as helpdesk, collaboration, knowledge sharing, and customer relationship management add-ons, enabling Teamwork to be the 'one-stop shop' solution for business owners. Teamwork is trusted by over 20,000 companies worldwide with a global team of over 350 employees, making project management more straightforward, efficient, and impactful with our project planning software, integrated with all the tools you already use. Teamwork makes it easy for everyone to see what they're working on, who they're working with, and what comes next — whatever size your team is. Reducing the level of complexity in collaboration gives you and your team the freedom to work the way you want. We believe that work and project management are more than just getting the job done. It's about delivering results. Teamwork gives users every advantage to stay on track and deliver work on time, collaborate effectively, and achieve high-performance results. Our products work together to support your team with improved collaboration, seamless communication, and faster project delivery: - Teamwork: a work and project management tool that helps in-house and remote teams improve collaboration, visibility, accountability, and ultimately results. - Teamwork Desk: a central place for shared mailboxes like support and contact so that you can manage client requests, support, and project communications with more visibility at scale. - Teamwork Chat: a messaging platform that helps teams make decisions through improved collaboration and productivity. - Teamwork CRM: an easy-to-use sales CRM software that gives you everything you need to manage your sales pipeline, organize your processes, and get critical insights on accelerating your growth. - Teamwork Spaces: a modern, intuitive content collaboration workspace with intelligent features like required reading and live widgets - helping your team to become more engaged and accountable when it comes to company content. Teamwork is a solution built for all client services teams; with a flexible platform, you can customize what you need and want: - Human Resources: Create a centralized hub for your client services team to work alongside HR to collaborate on projects across the organization efficiently. - SEO: Teamwork enables SEOs to manage all your tasks without hassle - Marketing Design Agencies: Teamwork helps you plan and track your projects, so you have more time to develop creative ideas that wow your clients - Architects: Take control of your architect projects by efficiently collaborating with your clients - Consultants: Teamwork directly helps consultants improve collaboration, control scope creep, and resolve client issues faster - Agencies: Manage multiple complex client projects with ease, Never miss a billable minute, Unlimited free access for your clients, Scale into a platform with everything you need to run your agency - PMOs: Teamwork helps project management teams deliver better projects in less time. - Product Teams: Easily manage and execute product requirements from concept to completion. - Marketing Teams: From campaign planning to content production, the right project management software can take your marketing team's work from done to delightful. Teamwork is, ultimately, the last project management tool you'll ever use. Get started working together beautifully with Teamwork today using our 30-day free trial, or schedule a demo with our team.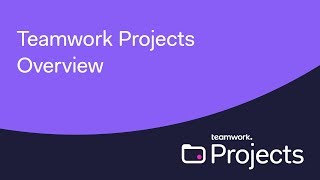 Teamwork dispone de una versión gratuita y ofrece una prueba gratis. La versión de pago de Teamwork está disponible a partir de 12,50 US$/mes.
Precio inicial:
12,50 US$/mes
Sector: Ropa y moda
Tamaño de la empresa: Trabajador autónomo
Software usado

A diario

durante

6-12 meses

Fuente de la opinión
Relación calidad-precio
5
---
El mejor programa grupal
Mi experiencia ah sido fabulosa desde que conocí esta aplicación para mi ah sido una maravilla
Puntos a favor
Que se puede realizar tareas grupales sin ningún problema
Desventajas
La verdad no tengo quejas sobre eso ya que como lo mencione todo funciona PERFECTO!!
Sector: Software informático
Tamaño de la empresa: 51-200 empleados
Software usado

A diario

durante

6-12 meses

Fuente de la opinión
Relación calidad-precio
3
---
Es una buen software pensada más para equipos de tecnología
TeamWork lo usamos para hacer seguimiento a tareas en específico, su uso fue como ticketera, en la que debían solventarse problemas en un tiempo determinado según la prioridad asignada. Está bueno pero lo terminamos cambiando por un software más completo y mejor pensado para equipos no TI.
Puntos a favor
Es sencillo de usar, honestamente en mi área lo usábamos más como una ticketera de tareas.
Desventajas
Es una herramienta que está dirigida principalmente para equipos de tecnología.
Sector: Educación superior
Tamaño de la empresa: 1.001-5.000 empleados
Software usado

Semanalmente

durante

6-12 meses

Fuente de la opinión
Relación calidad-precio
0
---
Teamwork Helps Our Workflow
We're building new templates for newsletters covering multiple areas of a university that all need different functionality and workflow and TEAMWORK helps guide us along.
Puntos a favor
I was new to it when we started with a new vendor. The learning curve to get up to speed with its use and functionality was very short.
Desventajas
I think my only negative would be getting an email when I post a message or workflow update to the group.
Sector: Consultoría de gestión
Tamaño de la empresa: 2-10 empleados
Software usado

A diario

durante

Más de dos años

Fuente de la opinión
Relación calidad-precio
3
---
Powerful for Larger Teams
Overall, Teamwork is a feature-rich project management tool with great integrations. It has all of the tools that teams of 5 or more need to successfully collaborate and communicate effectively on projects. Some cool features - such as the Notebook - I've not seen implemented in other project management software. In the past two years, more features have been implemented in Teamwork which keeps it near the top of my favorite project management software.
Puntos a favor
Great for task-driven multiple projects. Task management works great with collapsible lists and details, and unlimited subtasks; these are all great tools for detailing every step of a project that I look for in project management. This software also has the different "views" most project managers (and those they're reporting to) are looking for: Gantt, Kanban, tables and more. Chats, file attachments, task progress and more can be tracked by task, or subtask which can prevent or reduce clutter and confusion as long as the project manager clearly communicates how the software will be used.The Notebook feature is also standout. I've often used it to house detailed research or reference material, that is easily accessible and viewable within a specific project. I've used the Notebook feature for how-to video libraries, product comparisons, and for real time collaboration.The time/ expense tracking and exporting to other formats (spreadsheets, PDFs) as well as billing software is flexible and easy. The time trackers are intelligently placed on each task or subtasks and can be used to pull detail into reports and invoices.
Desventajas
Implementing a Kanban board from an existing project task list can be confusing and some tasks can be missed in the process.At one time, Teamwork was near the top of my project management software list. However, substantial changes to pricing plans clearly indicate the company is focused on enterprise level deployment, rather than on smaller teams. The free level provides decent features limited to 1-2 projects, but excludes integrations, such as third party cloud storage. The next level plan has a three seat minimum and is absent some core features and integrations. It's at the "Grow" level that all of the core features and integrations kick-in, along with a 5 seat minimum. We're a team of 3 that grows depending upon the project, but we couldn't rationalize paying the higher prices for 2 extra seats that were only used periodically AND the difference between the monthly and annual charges for these extra seats.One person on our team was decidedly more "visual" than I am and really had a hard time navigating Teamwork, as did a couple of our clients (with client access to view preliminary invoices and sign-off on work). I agree the fonts chosen to indicated headers and subheaders could have stood out more, but I personally didn't see that as an impediment.
Razones para elegir Teamwork
I needed more features at a reduce cost.
Razones para cambiar a Teamwork
Teamwork has flexible time and expense trackers. It also has unlimited collapsible subtasks with the ability chat/message, track progress, attach files to each individual subtask. I also preferred how Teamwork managed various file types; e.g., videos play within the app.
Sector: Internet
Tamaño de la empresa: 1.001-5.000 empleados
Software usado

A diario

durante

Más de dos años

Fuente de la opinión
Relación calidad-precio
4
---
Teamwork improves project and task management
Our group is more efficient, task-oriented, and collaborative when we work together as a team. It's ideal for companies with a large workforce. As a result of its ease of use and adaptability, it's ideal for usage by a wide range of organizations. It's great that we can contact with the vendor via Outlook and the tool keeps track of what we say. On top of that, we've got all of the project files saved on the server.
Puntos a favor
This software's user interface is well-designed and simple to operate. Reports, calendars, and Gantt charts may all be created. This program allows us to work with a variety of file types. All members of the team will be able to more readily communicate with each other thanks to this program.
Desventajas
I have seen better user interfaces in other products, but this one falls short. While getting acclimated to the UI takes some time, managing and controlling project activities becomes much simpler once you have.