Sobre Upper Hand
Upper Hand is a leading provider of full-suite sports and fitness management software that enables businesses to achieve more while doing less. Upper Hand untangles the complexities behind running your business, empowering your team to deliver stronger client outcomes that grow your bottom line. Sports and fitness facilities, studios, and businesses - from small enterprises to large franchises - use Upper Hand's integrated software and payments platform to operate their business more efficiently, increase customer satisfaction, and leverage real-time data for better decision-making. Features of Upper Hand include online scheduling and registration, auto-renewal memberships, facility management, retail and inventory, marketing and client retention tools, reporting and analytics, and more. It comes with integrated payment and POS solutions, which lets staff track, refund and report on online transactions and prevent failed payments by automatically updating expired or replaced cards on the system. Additionally, administrators can utilize the platform to manage staff availability, payroll, program association and more. For more information on how Upper Hand is reinventing the way business is done in sports and fitness, visit upperhand.com. Why Upper Hand? Let's explore some benefits our customers gain when using Upper Hand! Optimize business operations: - Saved time and money by eliminating time-consuming workarounds from inefficient tools/processes - Improved staff efficiency, morale, turnover, and overall business productivity - Reduced risk of costly errors and scheduling conflicts from manual tasks and processes Increase member satisfaction: - Higher conversion rates via easy booking process that reduces friction during checkout - Protection against lost sales and churn from client frustrations incurred from poor, sluggish scheduling/software experiences - Increased customer satisfaction from more convenient and flexible ways to engage and transact Make better business decisions: - Instantaneous access to accurate customer and payments data in real-time - Visualize business KPIs over time, discover buyer trends, & detect impending blockers to growth - Integrated software & payments platform eliminates need to aggregate data from multiple costly sources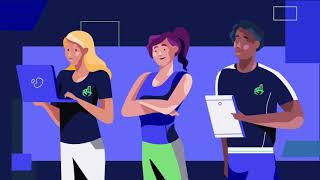 Upper Hand no está disponible en versión gratuita. La versión de pago de Upper Hand está disponible a partir de 75,00 US$/mes.
Precio inicial:
75,00 US$/mes
Detalles de precios:
Level 1 $75: Manage your schedule and programs, sell your services, communicate with clients. Level 2 $125: Manage auto-renewal memberships, automate payroll and client reminders. Level 3 $250: Manage your facility with resource management tools, manage retail and inventory. Level 4 Contact Us: Configurable enterprise solutions for franchise and multi-location businesses.
Prueba gratuita:
No disponible
Alternativas a Upper Hand
Sector: Gestión de organizaciones sin ánimo de lucro
Tamaño de la empresa: 2-10 empleados
Software usado

Semanalmente

durante

1-5 meses

Fuente de la opinión
Relación calidad-precio
5
---
So convenient!
The entire process has been easy from the initial request for information, to setting up our programs and events. Would definitely recommend their software!
Puntos a favor
Being a non-profit that is focused on many aspects, this software helps me in each one. The many programs we run, employee tracking, and in the near future, facility management. You aren't really limited to what you can do with this software. If it isn't something they currently do, they are open to any and all ideas to make it even more user friendly. Whatever makes it easier for us!
Desventajas
The only downside is some of the small things that we aren't able to customize ourselves, as far as special questions in the account creation process. Since they are always updating and coming up with ideas, I'm sure it will happen soon.
Razones para elegir Upper Hand
Although we are still utilizing Flipcause for donations, it didn't meet our future needs of facility management.
Razones para cambiar a Upper Hand
The fact that Upper Hand did all of the things we, as an organization, were looking for, it was just the right and obvious choice. The price was the biggest deciding factor for what we get.
Respuesta de

Upper Hand

Hi there Jiselle,

We appreciate the kind words! We're thrilled to hear that Upper Hand has worked out for you and has helped manage your programs and staff. It's always humbling to hear how we're able to make our customers' lives easier.

We're also happy that you have found the software very customizable and flexible - that is music to our ears! We put a lot of work into hearing our customers' feedback, so we're glad to hear it's serving its purpose and helping you out.

Have a great day, and thanks for the review!

Respondido el 6/2/2020
Sector: Deportes
Tamaño de la empresa: 2-10 empleados
Software usado

A diario

durante

Más de un año

Fuente de la opinión
Relación calidad-precio
4
---
Great Customer Service!
Customer service has been exceptional.
Puntos a favor
We initially go it for our training sessions located at our warehouse location. It has been great especially with the app. Coaches are able to see on their end if they have anyone signed without having to go us. Clients are able to sign up via the app if they didn't get a chance to do it ahead of time. We also use UpperHand to create a new website which has been great overall.
Desventajas
You can't group programs together. You have to do multiple links for the same event.
Respuesta de

Upper Hand

Hi Natasha,

Thanks so much for taking the time to write a review. We're thrilled to hear about your positive experiences with our app and customer service. We appreciate your feedback on how we can continue to improve to better serve your needs.

Thank you again and have a great day!

Respondido el 10/11/2020
Sector: Deportes
Software usado

A diario

durante

6-12 meses

Fuente de la opinión
Relación calidad-precio
1
---
Frustrating
Puntos a favor
I like the concept of what they are trying to do. I really believe there's a need for it and was sold from the beginning from the sales and marketing team who told me everything or software could do. Also their customer service is very good, they have a support team that gets back to you quickly which is always great, but I think they are overwhelmed.
Desventajas
I'm really not one to complain, but this experience has been very frustrating. Like trying to hang onto a greased pig. Especially trying to get to the root of the problem-- it's really difficult to do and feels like you have to fight to get real answers.
For every camp or clinic we post, there seems to be some bug that customers can't figure out. And I can't help but feel that the upper hand team is blaming that on the customer or on us rather than taking steps to eliminate recurring confusion.
I feel like to the upper hand team, any issues are no big deal as their development team is working to fix them.. but those issues end up being hours and hours for me having to bring those customers back around and get them manually signed up.
Additionally, when I was sold on the program, they showed me functionality that would be useful in facets more than just camp sign-ups. Lesson sign-ups, memberships, crm And some others. Just having those would have made the software pay for itself by canceling other software's. However, once we started, we found that those other functionalities did not have the features we needed to be able to use them.
I think the software has tons of potential and could be very useful, but I think it needs another one or two years of development with close customer feedback. I don't think it's worth it to pay for it as it is now, I think there are better options.
Just my two cents, happy to discuss my experience
Respuesta de

Upper Hand

Thanks for your review Brett and we are sorry about your experience using Upper Hand. You definitely hit some bugs as we transitioned into a new interface, and we'd love to show you the new platform after implementing your feedback.

Respondido el 24/5/2018
Sector: Deportes
Tamaño de la empresa: Trabajador autónomo
Software usado

Semanalmente

durante

Más de un año

Fuente de la opinión
Relación calidad-precio
4
---
Experience with UpperHand
The team has been supportive and respectful - even proactive when I may be distracted by other demands. You guys are doing great! Thank you for the platform.
Puntos a favor
Upperhand has allowed my clients to feel they are apart of something much bigger than just me coaching them. Having an online platform to schedule and take payment has made my product much more professional and attractive to the general public. X
Desventajas
I have had trouble scheduling past events and receiving money. Instead of going through Upperhand I have had to use PayPal to make it easier on the client. They feel safer when they can input their own account info instead of sharing it over the phone.
Respuesta de

Upper Hand

Hi Dominic,

Thank you so much for taking the time to write a review! We are so glad that Upper Hand has made such a positive impact on your business, and that you and your clients have overall had a great experience. Again, thank you so much for the kind words. Have a great day!

Respondido el 1/7/2021
Sector: Deportes
Tamaño de la empresa: 2-10 empleados
Software usado

A diario

durante

1-5 meses

Fuente de la opinión
Relación calidad-precio
5
---
Easy for customers, but lacks some bells and whistles
Upper Hand doesn't have as many features as our old software, which makes it a little harder to use when you're used to having tons of control. But the plus side is that it does a few things very, very well. Overall our customers are having a much easier time using this software, and it's straightforward if you're doing straightforward things with it.
Puntos a favor
The software is pretty easy for customers to use, and we have a lot more customers doing their own account management vs. asking me to do it like they did with our last CRM. It looks great, and creating events is very easy.
Desventajas
It's hard to tell what your customers owe. Different things are managed in different places - to cancel a lesson you have to go to the contacts tab, to mess with a membership you have to go to the membership tab (can't do it from the contacts page), to see what people owe you have to go to reports. It's hard to shift money around if a customer buys one thing and then decides they wanted something else instead.
Also, it sends way too many emails, including a receipt that makes customers think they've been double charged because of the way it's worded.
Respuesta de

Upper Hand

Hi Liz,

Thank you so much for taking the time to write a review. We are happy to hear that your clients find our software easy to use--that is one of our main goals! However, we are sorry to hear that certain functionality could be improved. I have passed along your feedback to our product team so that we can continue to improve for your use cases.

Thank you again for your candid feedback, and have a great day!

Respondido el 25/11/2020