Sobre NetSuite
Como primer sistema ERP en la nube, NetSuite ayuda a más de 27.000 clientes a obtener la visibilidad, el control y la agilidad para construir y administrar un negocio exitoso. Con un sistema integrado que incluye ERP, finanzas, comercio, administración de inventario, recursos humanos, PSA, administración de la cadena de suministro, CRM y más, NetSuite permite que las empresas de rápido crecimiento en todas las industrias trabajen de manera más efectiva al automatizar los procesos centrales y brindar información en tiempo real en el desempeño operativo y financiero. NetSuite ofrece una variedad de soluciones de gestión contable y financiera, como un libro mayor, cuentas por pagar, cuentas por cobrar, gestión de efectivo, contabilidad de proyectos, gestión de activos fijos y consolidación financiera global, que ayudan a agilizar las transacciones financieras diarias, acelerar el proceso de cierre financiero y asegurar el cumplimiento. Los paneles integrados y los informes en tiempo real brindan una vista completa y en tiempo real del desempeño de su negocio, desde un nivel consolidado hasta las transacciones individuales. Desde empresas emergentes y medianas a grandes empresas, las organizaciones de todo el mundo utilizan NetSuite para crecer y adaptarse fácilmente a los cambios.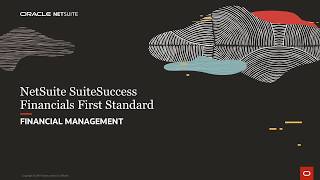 NetSuite no está disponible en versión gratuita. La versión de pago de NetSuite está disponible a partir de 499,00 US$/mes.
Prueba gratuita:
No disponible
Sector: Banca
Tamaño de la empresa: 1.001-5.000 empleados
Software usado

Semanalmente

durante

6-12 meses

Fuente de la opinión
Relación calidad-precio
5
---
El mejor ERP en nube
Puntos a favor
Facilidad para la toma de decisiones, me permite obtener informes de todas las áreas para el análisis.
Desventajas
La implementación es complicada, pero una vez instalado es de gran utilidad
Sector: Internet
Tamaño de la empresa: 51-200 empleados
Software usado

A diario

durante

Más de dos años

Fuente de la opinión
Relación calidad-precio
5
---
Great ERP
Help us at a time we were growing the company, so right now we are more efficient and have real time data because of Netsuite.
Puntos a favor
- Very Robust and Fully customizable
- Have an API and so connect with third party and other tools you use internally can be definitely doable.
- Multiple currencies, locations and internationalization help you when you have to access in different subsidiaries
- Have great tools for making reports
The support have been great the last 2 or 3 times I used it.
Desventajas
- Sometimes tends to be slow, It seems like that was a problem with the implementation but in general it feel slow.
- The UI looks old, but does what you need.
- The documentation is really heavy and sometimes is hard to find things there.
Sector: Banca
Tamaño de la empresa: 2-10 empleados
Software usado

A diario

durante

Más de dos años

Fuente de la opinión
Relación calidad-precio
4
---
Great product for a Small / Medium Bussiness
Since I have experience in implementing ERPs, it was fairly easy to implement and train the personnel, after a few months the company runs smoothly and with great KPIs.
Puntos a favor
- It was very standardized and easy to implement in the company once we know what we needed
- Specific modules help you focus on the company's needs
- Data Management is robust, allowing to have a clean Data Base
- Oracle provides an excellent customer service
- We didn't need many it specialists to implement the ERP
Desventajas
- Price is high
- Being standardized not allow for much customization
- Sometimes adding another module is difficult because the tools is a little strict
- Tool is weak for specialized industries such a manufacturer, warehouse and specialized technical business.
Razones para elegir NetSuite
We needed better integration and customer support.
Razones para cambiar a NetSuite
I knew NetSuit which improve my project to succedd
Sector: Software informático
Tamaño de la empresa: 11-50 empleados
Software usado

A diario

durante

Más de dos años

Fuente de la opinión
Relación calidad-precio
3
---
Lots of Potential for Large Businesses, but Not a Good Fit for Small Businesses
For small businesses, I would not recommend Netsuite. The licensing is very expensive, and you ideally need a certified Netsuite professional on staff in order to utilize the software to its full potential. The customer service experience was also lacking, but that tends to be ubiquitous across most platforms of this genre. For big businesses that can dedicate staff to the maintenance and configuration of the application, there are endless possibilities, and you are likely to find everything you need all in one software bundle. For everyone else, however, I would suggest a more economical option.
Puntos a favor
Netsuite has seemingly endless business uses and integrations, and can perform a wide variety of tasks from basic accounting to project management. The system itself is very customizable to meet your specific business needs, with a variety of different service add-ons available for and additional fees. When used correctly, Netsuite can potentially be a one-stop shop for all of your primary business functions, and is adjustable to accommodate virtually every user role possible.
Desventajas
Netsuite is very expensive, even for its basic feature package. The licensing fees increase each year automatically, and there is little room to negotiate with your account manager. In my experience, customer service has been less than satisfactory, and you are constantly tossed back and forth between departments whenever there is an issue. The customization process for the application is also extremely complex, so if you do not participate in formal training program for the software, you may have a difficult time setting up your desired features.
Razones para cambiar a NetSuite
We switched from QuickBooks online over to Netsuite to gain access to more services, but then eventually switched back to QuickBooks because Netsuite was too expensive and complex.
Sector: Comercio mayorista
Tamaño de la empresa: 11-50 empleados
Software usado

A diario

durante

Más de dos años

Fuente de la opinión
Relación calidad-precio
4
---
100% Cloud Based Solution from the start
Great overall experience with the software. We have found it to be easy to use, its configurable to meet our needs and a solution we can grow with. Overall good value, reasonably low cost feature rich completely cloud based ERP system.
Puntos a favor
Product is completely cloud based and easy to use. Updates to software are automatic and painless. Do not need an IT Staff to support it. We've been using for 8 years and haven't needed any dedicated full-time IT staff. Features are rich and it is highly customizable to meet your company's needs.
Desventajas
Owned by Oracle now. Cost keeps increasing.
Razones para elegir NetSuite
Wanted cloud solution with multi-company and multi-currency capabilities.
Razones para cambiar a NetSuite
100% cloud based from beginning, most configurable and easy to use.