Sobre Quickbooks Online
QuickBooks Online enables users to download and reconcile credit card transactions that allows businesses to organize weekly timesheets and track bank deposits.
What is Quickbooks Online?
Quickbooks Online is a web-based accounting software that controls all aspects of the financial side of the business. The software can be used in multiple areas such as bookkeeping, payroll, invoice management, bank reconciliation, expense tracking, financial reporting, tax management, and more.
How do you use Quickbooks Online?
Quickbooks is a web-based system, which can be accessed from any web browser. There are no installations or downloads necessary to use the software. Users can take photos of bills and submit them as expense proofs or share with the concerned stakeholders as well as download and reconcile credit card transactions.
Who uses Quickbooks Online?
Quickbooks Online can be used by freelancers, small businesses, and mid-sized businesses in any industry including restaurant, retail, construction, legal, nonprofit, and more.
How much does Quickbooks Online cost?
Quickbooks Online offers 5 pricing plans to cater to business needs. The plans are subscription based and billed on a per-month rate that can be canceled at any time. Each plan comes with free expert setup. The lowest plan begins at $7.50 per month that is intended for freelancers or self-employed individuals. The simple start plan for small businesses is priced at $12.50 per month that includes invoice management and auto generated tax reports while the essentials plan is priced at $25 per month that includes more users, time tracking, and bill payments. The plus plan is priced at $40 per month and comes with more user seats, inventory tracking and project profitability tracking. The Advanced plan for mid-sized enterprises is priced at $95 per month and comes with 25 seats, on demand training, batch invoices, premium apps, and more.
Does Quickbooks Online have an app?
Quickbooks Online comes with free intuit mobile apps for Android and IOS devices.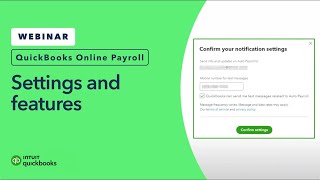 Precios de Quickbooks Online
Quickbooks Online dispone de una versión gratuita y ofrece una prueba gratis.
Precio inicial:
Sin información del proveedor
Alternativas a Quickbooks Online
Opiniones de Quickbooks Online
Sector: Comercio minorista
Tamaño de la empresa: 11-50 empleados
Software usado

A diario

durante

Más de un año

Fuente de la opinión
Relación calidad-precio
5
---
Tu contador en la nube
Es una excelente herramienta par llevar tus finanzas y contabilidad de los sitios web sin depender o comprar software especializado, solo se necesita un par de clics para integrarlo con shopify.
Puntos a favor
La facilidad de uso, no necesito instalar ningun software en mi equipo, tan solo con iniciar sesion puedo comenzarlo a utilizar, es un programa basico que lo utilizo basicamente para las ventas online ya que esta ligado de excelemte manera con shopify y otras plataformas de ecommerce.
Desventajas
LO que hace falta en QBO es la falta de reportes o informes mas profesionales para una mejor presentacion de las ventas o las cotizaciones ademas se debe tener muy buenos conocimientos para configurar con otras plataformas de e-commerce tales como woo-commerce o hacer uso de plugins.
Respuesta de

Intuit

We appreciate you taking the time to write your review, Marco!

It's fantastic to hear that QuickBooks has made your finance and accounting tasks much easier since you decided to give it a try.

If you ever need any help or have questions, please feel free to reach out through the 'Help (?)' icon within your account. Then from there we can get you taken care of!

We also have several step-by-step articles in our QB Community: (quickbooks.intuit.com/community) that walk you through common troubleshooting and processes!

Stay awesome!

-Faith, The QuickBooks Team

Respondido el 14/4/2022
Sector: Restaurantes
Tamaño de la empresa: 2-10 empleados
Software usado

A diario

durante

Más de un año

Fuente de la opinión
Relación calidad-precio
4
---
Excelente herramienta para no contadores
En términos generales la experiencia es muy positiva. Uso a diario la herramienta y me siento muy cómoda con ella. Es muy fácil hacer seguimiento a la información financiera. Se hace muy fácil también ordenar las transacciones y mantener unos estados financieros precisos y actualizados a la fecha sin depender de un contador experto.
Puntos a favor
Lo que más me ha gustado de la herramienta es sin duda la facilidad de uso de la misma. Es un software apto para todas las personas y no requiere de un nivel de conocimiento técnico en contabilidad alto. Es decir, no es únicamente para contadores sino es para todo el personal que haga parte del equipo financiero de una organización.
Desventajas
Una de las funciones que se podría mejorar es la integración con las cuentas bancarias, tarjetas de crédito y demás productos asociados a transacciones. Me pasa con frecuencia que no puedo importar archivos planos desde excel para cargar información de manera masiva de tarjetas de credito propias de la organización.
Sector: Redacción y edición
Tamaño de la empresa: Trabajador autónomo
Software usado

Mensualmente

durante

6-12 meses

Fuente de la opinión
Relación calidad-precio
5
---
Software de contabilidad facilísimo-
La utilice mientras tuve una tienda on-line y para ciertas cosas fue muy fácil de utilizar.
Puntos a favor
Es muy fácil e intuitivo, con poco tiempo que le dediques ya casi tienes nivel experto en su uso.
Desventajas
Me costó muchísimo configurarlo para la plataforma de e-commerce con la que trabajaba.
Sector: Contabilidad
Tamaño de la empresa: 2-10 empleados
Software usado

A diario

durante

Más de dos años

Fuente de la opinión
Relación calidad-precio
5
---
QBO accountant
I have been using QuickBooks for 6 years as a bookkeeper with an accountant account. The software is not user-friendly. It has required me many years of training to fully master this software. The yearly updates are very useful but its hard to keep up.
Puntos a favor
I like the ability to manage my client's books with my own log-in. The automations in the last 5 years are saving me time and have helped me find more clients.
Desventajas
The software is expensive for startup businesses, clients sometimes back out of using this software because of the price. The competition is more afortable.
Razones para cambiar a Quickbooks Online
Its the most popular accounting software therefore the market is larger and I save more time working on clients books with this software than others.
Sector: Inalámbrico
Tamaño de la empresa: 11-50 empleados
Software usado

A diario

durante

Más de dos años

Fuente de la opinión
Relación calidad-precio
5
---
Efficient Accounting Software
Highly recommend. Great product that keeps getting better.
Puntos a favor
Really easy to use, automates a number of functions, and provides a comprehensive accounting package for our small business.
Desventajas
My background is accounting and sometimes I get the impression that Quickbooks has tried to dumb the software down too much, which makes it harder for me to deal with anything outside the box. Calling in to support can also be really challenging.
Razones para elegir Quickbooks Online
Freshbooks was too basic for our needs.
Razones para cambiar a Quickbooks Online
While Quickbooks Desktop Pro has the feel of a true accounting software, the ability to log on from anywhere and constantly keep everything current (bank links etc.) plus not having to worry about backups or upgrades, made the Online version more attractive.