Sobre Quickbase
Quickbase is a no-code collaborative work management platform that empowers citizen developers to improve operations through real-time insights and automations across complex processes and disparate systems. Here's why Quickbase is trusted by more than 80% of Fortune 50 companies: 1. The Quickbase product and expertise helps organizations establish operational agility across their enterprise and value chain (customers, partners, and suppliers). 2. Quickbase enables business people who may not be software developers to create and continually improve unique digital solutions that cut across business systems and teams. 3. The platform's IT trusted governance and control capabilities allow for the platform to be distributed across enterprises for business critical solutions.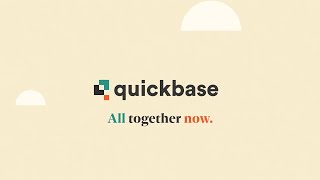 Quickbase no tiene versión gratuita, pero ofrece una prueba gratis. La versión de pago de Quickbase está disponible a partir de 600,00 US$/año.
Precio inicial:
600,00 US$/año
Sector: Consultoría de gestión
Tamaño de la empresa: 2-10 empleados
Software usado

Mensualmente

durante

1-5 meses

Fuente de la opinión
Relación calidad-precio
4
---
El.poder de la NUBE
Positiva pero se puede mejorar haciendo mas facil y accesible la.solucion
Puntos a favor
Poder subir a la nube y almacenar proyectos clave y.toda.informacion comercial de tareas de grupos de trabajo interno
Desventajas
Procesos complicados para trabajar a distancia.con grupos.de trabajo
Razones para cambiar a Quickbase
Uso muchos productos segun la.sofisticacion de.el.grupo de trabajo la.solucion debe ser distinta y ad hoc
Sector: Telecomunicaciones
Tamaño de la empresa: 5.001-10.000 empleados
Software usado

Mensualmente

durante

6-12 meses

Fuente de la opinión
Relación calidad-precio
4
---
creando el futuro
Mi trato con ella a sido interesante ya que con esta e aprendido a lograr las cosas de manera mas sencilla y practica como el hecho de poder crear con tan solo unos cuantos clics.
Puntos a favor
te permite crear aplicaciones de manera rapida y eficiente, gracias a esta se logra un seguimiento del inventario,la gestion de proyectos y los registros financieros etc.Me parece importante que cualquiera pueda utilizar Quickbase sin conocimientos previos.
Desventajas
Es un poco confuso como cambiar o ajustar una aplicacion.
Razones para cambiar a Quickbase
la elegi porque realmente es una plataforma muy experimentada y agradable que cuenta con un buen estilo y deja que logres personalizar segun tus necesidades.
Sector: Internet
Tamaño de la empresa: Trabajador autónomo
Software usado

Mensualmente

durante

1-5 meses

Fuente de la opinión
Relación calidad-precio
4
---
Bastante interesante y sofisticado
Puntos a favor
Suele ser sumamente abarcativo y completo en sus caracteristicas.
Desventajas
Puede ser un poco complicado de usar en ciertas funcionalidades, ademas de que su interfaz aveces suele ser un tanto engorrosa.
Software usado

A diario

durante

Más de dos años

Fuente de la opinión
Relación calidad-precio
0
---
Quickbase has a lot of potential and power, but is possibly a steep investment
It allowed us to replace an old program that was obsolete and no longer supported by the original software developer, and streamline our company's data/workflow needs. However, we have to put up with system quirks we can't afford to fix.
Puntos a favor
Quickbase has some flexibility, it can hold a good amount of data, you can set user controls for different users, and it can be customized to fit your company's needs. You can build apps from scratch or find apps others have developed and incorporate them into your system. You can do custom reports for your company reports or data collection, and save these reports in a spreadsheet format. You can filter your reports as well. It's based on laymen's programming language. They have pretty good customer service.
Desventajas
Quickbase is expensive, especially the more users you have. Some features require paying a higher price each month. Quickbase's biggest downfall is if you have the app(s) customized to do something in your organization, i.e. barcode scanning or advanced reservation capabilities, then that section of the app will have advanced programming language that you might not be able to edit. Our company doesn't have app programmers, so since our app was customized, to make significant changes we'd need to shell out big bucks to one of their third-party developers, or we'd need to have a staffer who could make changes. However, different companies have different workflows, so there have been instances where even Quickbase customer support couldn't make a change to what the third-party developer created, so your own company's programmer might even be at a loss. This was very frustrating for our company since we were led to believe we'd invest more money upfront and then just pay to maintain the software and have the support we needed so the app would grow with our company, not end up costing more if we needed changes. If you're a big corporation with lots of money, this is probably the way to go, but if you're a small company you might want to think carefully before investing in Quickbase for anything requiring customization.
Tamaño de la empresa: Trabajador autónomo
Software usado

A diario

durante

Más de dos años

Fuente de la opinión
Relación calidad-precio
5
---
Quickbase transformed our business
My company is an energy efficiency contracting business with 20+ employees and $2.5M in annual revenue across residential and commercial business lines. Before we used Quickbase, we had used a combination of other software, and a proprietary software we built to manage our operations. Where these software fell short, Quickbase far exceeded. Simply put the ability create, extend, and change our application to meet our specific needs in a constantly changing environment is powerful. Our application has become our CRM, Project Management, and Operational tracking ad reporting software all built into one with a lot of automation and integration to boot!
Puntos a favor
Developing on Quickbase is incredibly easy. Most business operators with basic business software instincts can start building in Quickbase immediately, or they can choose an application on their exchange to start off with. Beyond the basics, where Quickbase really shines is how robust of a platform it is with incredible functionality including beautiful reporting, dynamic filtering, formula fields and form logic, integration ability, and more. There's always a new trick you can learn in Quickbase.
In terms of usability, that's really all in the app your choose to use or build. It can be really clunky or sleek. All depends on your ability to build a usable app. The design of the interface is basic, but they're in the process of rolling out a new UI called Mercury that looks great.
Desventajas
Quickbase does not provide a ton of customer support. They rely on an incredible community of users and developers as well as approved Quickbase Solutions Providers (QSPs) that customers can contract with for help with building their applications. But if you're looking to go at it on your own, you will have to dig if you need help with something. As savvy of as Quickbase user I am, it took me three years before I even learned that I had an account manager at Quickbase.