Sobre Cornerstone LMS
Cornerstone Learning helps you provide a connected learning and growth experience for your people. Create a personalized development and growth experience that inspires people and accelerates transformation. Get a solution designed to dynamically understand your users, connect them to personalized opportunities for growth and help them develop the skills that will get them here to there. Help your organization and your people to meet the future ready — by reuniting your people, your business and your tech and empowering everyone to adapt, grow and succeed — together.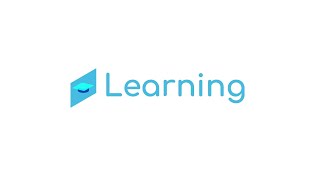 Precios de Cornerstone LMS
Cornerstone LMS no tiene versión gratuita, pero ofrece una prueba gratis.
Precio inicial:
Sin información del proveedor
Alternativas a Cornerstone LMS
Opiniones de Cornerstone LMS
Sector: Bienes de consumo
Tamaño de la empresa: 501-1.000 empleados
Software usado

A diario

durante

Más de dos años

Fuente de la opinión
Relación calidad-precio
4
---
CSOD does more than your current system, and does it better than anyone else.
Extremely positive. it has completely changed what this organization can accomplish in regards to HCperformance and Management.
Puntos a favor
Breadth of Capabilities and a clean and robust user interface.
Desventajas
Could be difficult to admin for new users to an LMS
Razones para elegir Cornerstone LMS
business needed more robust visibility into learning and performance management.
Razones para cambiar a Cornerstone LMS
Better user inferface for end users as well as admins.
Sector: Servicios financieros
Tamaño de la empresa: 501-1.000 empleados
Software usado

A diario

durante

Más de dos años

Fuente de la opinión
Relación calidad-precio
3
---
One of the best learning tools for companies!
Overall I am very happy with the tool chosen and would recommend it to others. I think the continuous improvements make it a platform with a lot of potential that we will be with for a long time to come.
Puntos a favor
continuous innovations and adaptations to the needs of companies and employees. As a training platform it is very solid and complete.
Desventajas
Some changes cannot be made, but adapting can be achieved.
Razones para elegir Cornerstone LMS
little flexibility and little exploitation of the information contained therein
Razones para cambiar a Cornerstone LMS
because we wanted to have several modules integrated in one place. Both training, selection and development we have everything with Cornerstone and we believe it is the best solution to have it unified for reporting and integrations. We also believe that it is a world-renowned and highly valued provider and that gave us security.
Sector: Propiedad inmobiliaria
Tamaño de la empresa: 1.001-5.000 empleados
Software usado

A diario

durante

Más de dos años

Fuente de la opinión
Relación calidad-precio
1
---
Simply Awful
Absolutely awful, once you sign that contract no one responds to you in a timeline manner. You get a lot of "that is how the system is built, can't help you" answers. They have a great sales team and awful everything else.
Puntos a favor
Not a lot to be honest. If you have to pick something, it would be their reporting 2.0 tool. When it doesn't freeze or error out, it is simple to use.
Desventajas
Where to start? Here are just a few highlights:
- The worst customer service I'd ever experience working with a vendor.

- They take days to reply to emails, same for technical support tickets, even when they are labeled as a high priority.
- When you call the support line, their reps are customer service agents who are just reading the same outdated info you find on their documentation online, so useless.
-If you need to escalate the issue, prepare to wait 2 days for a reply, the first reply will always be a question about something you already explained on the initial ticket. Then you'll be waiting at least another 48 hrs for an update on their "investigation."
- Their compatibility with iPads has become very bad. Since 13.1 came out, we've had nothing but problems with files not loading, 404 errors, server errors, and to make matter worse, expect to wait a week or more to be told, there is nothing they can do.
- If you have to set permissions at different levels, good luck figuring out how the hundreds of individual permissions interconnect and how they are dependent on each other. Their own training team can't help you with this area. So if you plan to create any custom permissions that fall outside the few standard positions they have already created, good luck, prepare to spend weeks testing settings.
- They refused a 1-year extension and said that they wouldn't consider anything less than 2 and that there would be a significant price increase for less than 3.
Sector: Biotecnología
Tamaño de la empresa: 5.001-10.000 empleados
Software usado

A diario

durante

Más de dos años

Fuente de la opinión
Relación calidad-precio
5
---
Great Product Overall
Prior to Cornerstone, we didn't have a single place where people could interact and see all of their training. We have leveraged certifications so that expiration dates are easy to find as well as utilizing playlists to help people get topical resources easily.
Puntos a favor
The UI is great for an end user and allows for the flexibility needed in terms of Welcome and Custom Pages to get the information across. The Learner Home makes it easy for end users to find content they are interested in in a format they are used to. As an Admin it provides lots of features to automate the experience and leverage the data in the system.
Desventajas
Support can sometimes be less than helpful. There are also times when the road map changes are not publicized enough so you may be hoping for a project on the roadmap that then doesn't appear.
Razones para elegir Cornerstone LMS
We had incomplete tracking in multiple non-flexible systems that didn't provide consistency.
Razones para cambiar a Cornerstone LMS
At the time we liked the Admin experience a little better and Saba's LXP a little better but Cornerstone had a better roadmap to get the LXP component.
Sector: Supermercados
Tamaño de la empresa: 10.000+ empleados
Software usado

A diario

durante

Más de dos años

Fuente de la opinión
Relación calidad-precio
5
---
Industry Leader in LMS Software - Top Shelf Product with Excellent Customer Service
My overall experience with Cornerstone OnDemand has been excellent. I appreciate the training team, support team, client success, and the product team who go above and beyond to respond quickly to client needs. I have undergone several certifications through Cornerstone - the process of training for certifications and working with certification specialists has been an incredible opportunity to upskill my proficiency with the product and apply that knowledge toward optimizing the user experience at my org. I strongly recommend this LMS product to any org seeking to adopt the best LMS on the market.
Puntos a favor
Among the LMS products that I have worked with, Cornerstone OnDemand provides the most customizable solution for unique business needs. Cornerstone provides an abundance of training for clients, including hundreds of on demand videos, online courses, online help articles, and virtual instructor led training classes for administrators to upskill their familiarity with the features. Each client is unique, and we have a tremendous ability to tailor the learning experience for end users. At my organization, which is a retail company with 80% un-desked workers, employees love the possibilities for learning in the flow of work, such as with Express Class, and the easy to use AI-supported carousels on Learner Home. Edge Import provides an easy experience for loading historical data and courses into the system in batch. We are able to support 100k+ employees with a core admin team of 4 with smart security configurations and the ability to use custom pages to embed self-service tools for end users and instructors directly within the portal.
Desventajas
Cornerstone is constantly growing and adapting its product during quarterly releases and they are very inclusive with customer suggestions for future enhancements. There is a lot of thought that goes into release planning and UAT through a stage environment and release ready webinars. Often these enhancements are the direct result of client suggestions that have been upvoted by other clients. It is a huge product with a top talent product management team, and I am always impressed with how the product is updated to adapt to new technologies and industry trends, as well as business needs. I would love to see even more emphasis in the future on release updates to include even more customer suggestions, even though the releases are already very robust.
Respuesta de

Cornerstone OnDemand

Hi Taline, thank you for taking the time to write a review! We appreciate having a champion like you and are happy to be a small part of the success at Whole Foods. I'm so glad you found value in the all the training we provide for clients. Your continued learning has made you so knowledgeable about Cornerstone and we are here to support you in any way you need!

Respondido el 10/5/2021