Sobre CallTrackingMetrics
CallTrackingMetrics is a cloud-based call tracking and contact center solution for businesses and agencies that helps with tracking campaigns, reaching new audiences through integrated text marketing and online forms and using intelligent analytics to monitor the quality of conversations. CallTrackingMetrics' key features include call tracking, call management, online forms, secure communications, reporting, conversation analytics, contact centers, agency tools, apps and messaging. The platform provides reports such as call center agent performance reports and agency performance reports. CallTrackingMetrics integrates with applications such as Acquisio, Google Analytics, Google Marketing Suite, Facebook, Stripe, Flowdock, Desk, WordPress and Salesforce. The product is available on a monthly subscription basis, and support is extended via phone, email, live chat and an online help desk.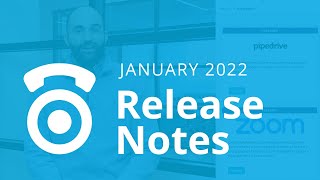 Precios de CallTrackingMetrics
CallTrackingMetrics no tiene versión gratuita, pero ofrece una prueba gratis. La versión de pago de CallTrackingMetrics está disponible a partir de 39,00 US$/mes.
Precio inicial:
39,00 US$/mes
Alternativas a CallTrackingMetrics
Opiniones de CallTrackingMetrics
Sector: Marketing y publicidad
Tamaño de la empresa: 11-50 empleados
Software usado

A diario

durante

Más de dos años

Fuente de la opinión
Relación calidad-precio
5
---
Exceptional Value and the Support is Top Notch!
We are a marketing company and use it when placing ads via print, online, craigslist and so much more. It has helped us save numerous accounts that say they are not getting response from their advertising with us. We are able to print out detailed reports and physically show them how many calls they are receiving.
Puntos a favor
We have been with CTM forever it seems like! I have used many different call tracking applications, but, they are hands down the best! If you need something specific from reports, to call handling, forwarding, whispers, they can do it all. The support team is the most helpful with a quick response. From small to big issues they can do it all! The value you get with this CTM far exceeds any other software.
Desventajas
Honestly, there really isn't anything that I don't like. I haven't found anything that they can't do. If they can't do it, they find a way to make it happen for you.
Sector: Marketing y publicidad
Tamaño de la empresa: 51-200 empleados
Software usado

A diario

durante

Más de dos años

Fuente de la opinión
Relación calidad-precio
5
---
Smart & Simple Marketing Call Tracking Software
We are an agency that manages digital marketing campaigns for clients on multiple platforms like Google, FB, and Microsoft. CallTrackingMetrics helps us track and measure ROI, audit the quality of calls, and optimize our campaigns to improve performance and present results to our clients. Many clients do love CallTrackingMetrics because they can listen to calls and evaluate the performance of their sale customer service team.
Puntos a favor
I really like the user interface where you can easily filter your clients, listen to calls, download reports, select your call and most importantly audit the quality of the calls generated. Also, I love the easiness of the setup, how to buy numbers, associate to sources, and whatnot. And ultimately, I find its integrations with various marketing platforms very helpful.
Desventajas
Some opportunity that I have seen is recording management. Sometimes, we want to share calls with our clients in a very simple manner for a quick listen without having the client log in to a computer and access a profile but when we share the link that is available to download from CTM, often times the link is broken and we are not able to share that recording.
Razones para cambiar a CallTrackingMetrics
They offered a better enterprise custom package, better UI, and easy and faster deployment, better integrations.
Sector: Marketing y publicidad
Tamaño de la empresa: 51-200 empleados
Software usado

Mensualmente

durante

Más de dos años

Fuente de la opinión
Relación calidad-precio
1
---
Not intuitive. Difficult to find information. Too expensive
It was OK in the beginning. But it's so difficult to find information and to get decent reports on usage. In order to figure out how much we were paying for the Fixed Fee, I had to go into account settings and see what package we were on - because their bills don't actually show this. Their bills are literally: here is the total amount you were charged for the month. Ok, but what is the breakdown? How many minutes were used? What taxes did you charge? You can't find that information easily. Almost like it's by design to hide this information. Going to be dumping this software in favor of a different, more professional solution. There are many professional solutions out there with lower fees and better customer support.
Puntos a favor
I like that it tracks calls from marketing channels quite well. It is relatively easy to set up the call tracking and to get phone numbers.
Desventajas
- It's difficult to get customer support. When I tried to get Canadian numbers, it was just messages "we can't get you that number at this time". No follow up. No path forward.
- Their bills do not break down information. How many minutes did I use for all the client accounts? What was the fixed monthly charge? It's not broken out on the bills. It's very difficult to dig in and get account-level information.
- It's really expensive for the price. If you're an agency, you have to pay $120 per month fixed fee, just for the privilege of being able to have child accounts. It's very silly compared to many alternative options out there.
Respuesta de

CallTrackingMetrics

Thank you for taking the time to share your feedback, Alexander.

Generally speaking, assistance with technical issues through our Help Desk is available from Monday through Thursday from 7:30 a.m. to 7:30 p.m., Eastern Time and on Friday from 7:30 a.m. to 5:30 p.m. Eastern Time. Our team is available by phone call, chat, or email.

With regards to the difficulties with acquiring numbers in Canada, our number providers do occasionally have shortages of numbers in certain regions. When this happens, we should communicate next steps so that you have all options made available to you.

We would love the opportunity to research the difficulties you experienced with our services, as well as have an account manager touch base with you to address your concerns with our billing statements and reports. If you could call us at 888-770-3332 or email us directly at [email protected], we can take action to ensure that your concerns are addressed.

Respondido el 2/5/2022
Sector: Práctica de la abogacía
Tamaño de la empresa: 51-200 empleados
Software usado

A diario

durante

Más de dos años

Fuente de la opinión
Relación calidad-precio
5
---
Happy trooper
CTM has been a total gamechanger for our business, from the capability to measure different sources to the extensive reports we can pull, CTM is simply a ''must have''
Puntos a favor
Tracking Sources, Dimension Reports, Recordings and Queues, all these features and how detailed they are help in great measure to achieve our production and marketing goals
Desventajas
No cons for now. CTM has offered a very smooth transition and work flow for us.
Alternativas consideradas
Twilio
Sector: Servicios financieros
Tamaño de la empresa: 11-50 empleados
Software usado

A diario

durante

Más de dos años

Fuente de la opinión
Relación calidad-precio
3
---
The More info the better
We have made more money by using this product as it allows us to access info we wouldn't have had otherwise. Being able to track the missed calls from nights and weekends has produced many new leads.
Puntos a favor
Being able to see the phone number and some basic info about the person that calls is very beneficial to how we work a lead. Knowing what pages they came to helps direct the call in the right direction without wasting time.
Desventajas
We have several websites we track that are all part of one corporation, It's quite bulking and time-consuming to set them up all individually. I wish there was reporting that would show calls across all sites instead of having to swap back and forth between the 5 accounts we have.