Sobre athenaOne
athenahealth, recently ranked #1 by 2022 Best in KLAS for athenaClinials Ambulatory EMR for 11-75 physicians and athenaIDX practice management, provides cloud-based services for electronic health records (EHR), revenue cycle management & medical billing, patient engagement, care coordination, and population health management, as well as Epocrates and other point-of-care mobile apps. athenahealth currently works with a network of more than 160,000 providers. The EHR offers a homepage that allows users to review the daily schedule and patient information, manage orders, and view incoming lab results. The billing module can be used in tandem with the EHR or on its own, and features a patented and continuously updated rules engine. Medical practice management tools include visibility into daily responsibilities, custom benchmarking, proactive trends analysis, and more. Patients can utilize a patient portal to review history, pay bills, sign forms, and schedule appointments. Reminders can be delivered via phone, email, or text message; patients can even be alerted when test results are waiting in the patient portal.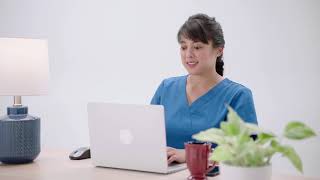 athenaOne no está disponible en versión gratuita.
Precio inicial:
Sin información del proveedor
Sector: Hospital y atención sanitaria
Tamaño de la empresa: 11-50 empleados
Software usado

A diario

durante

Más de un año

Fuente de la opinión
Relación calidad-precio
0
---
Very easy to pick up and get going.
Puntos a favor
The user interface is very friendly and everything is set up to guide you through easily while entering patient information.
Desventajas
Sometimes the add on software like the label printer and document printer would stop working, but that is rare.
Sector: Hospital y atención sanitaria
Tamaño de la empresa: 201-500 empleados
Software usado

A diario

durante

Más de dos años

Fuente de la opinión
Relación calidad-precio
4
---
Good working system for claims management
Puntos a favor
I like the ease of navigating the system. It also has a lot of how to videos to help you with the system
Desventajas
The manual part of hub g to create your own rules in order for it to work correctly
Sector: Práctica médica
Tamaño de la empresa: 2-10 empleados
Software usado

A diario

durante

6-12 meses

Fuente de la opinión
Relación calidad-precio
2
---
Tread Carefully and do not believe the sales rep
The EMR is ok to work with. I think combining with the RCM has really made the experience terrible. Please do not use their RCM or their billing service, you will lose money, miss deadlines for timely filing. They don't notify the practice if there is a large patient balance so you can't collect on time. They are so slow in updating patient and insurance payments so you don't know on time if your claims are denied early enough to take corrective action. This has been more frustrating. Once I took up the billing myself, life was so much easier. They also said you could downgrade at anytime, well there are stipulations to that, DO NOT BELIEVE WHAT THEY TELL YOU. They say you'll have CSM (customer service manager) to help make sure your billing is going well; well, that's if you ever get one to speak to you. They were supposed to reach out monthly to ensure you are getting all the money due to be paid to you, no one reached out to me. 3 months in, I started wondering so I reached out, then they switched me to someone else who was trying to sell me more products. I would not recommend their billing services or RCM at all. Just get your own biller.
Puntos a favor
The EMR has good templates, the patient portal is pretty good. Implementation was the worst, they use these people who live in other countries who have the most minimum knowledge so implementing this was as stressful as using their RCUM. I had to ask for someone else because my go-live date was due and this guy could not answer my questions.
Desventajas
The RCM and billing service is the worst. Don't even attempt it.
Razones para cambiar a athenaOne
You could downgrade at anytime Billing services seemed legit (I realize not so anymore)
Sector: Hospital y atención sanitaria
Tamaño de la empresa: 2-10 empleados
Software usado

A diario

durante

Más de dos años

Fuente de la opinión
Relación calidad-precio
5
---
Sea change
When we selected athenaOne, we requested an (unreasonable) implementation within one month. They (appropriately) warned that this was not recommended but went along with us and WE DID IT. There were definitely issues that had to be addressed going forward but it was accomplished fairly quickly and smoothly and we were moving onto process improvement within the two months of implementation. We did identify and make improvements. Implementation for our Ortho group was 3/1/2019 and for the GYN group was 5/1/2019. In 10/2019, our accountant reported that we were better than we had been in 20 years! This is the sea change that occurred. The amount of clinical work and number of patients was not significantly different and despite high staff turnover, a location change, and a new EHR, the improvements that we were able to identify and implement moved us from being underwater to riding a wave of success.
Puntos a favor
The most important features of athenaOne which have produced a SEA CHANGE for our practices are 1) easy access to demographic, clinical, scheduling and billing information regardless of your role, 2) remarkable and rigorous data collection and report functions that allow optimal decision-making and tracking of business functions, and 3) an optimal platform for developing and implementing PROCESSES which improve efficiency, reduce human work and reduce human error.
Desventajas
The only thing I don't like is that I don't optimally use all of the features because I haven't learned what they are yet! We have been using athenaOne for a little over three years and there are still a large number of features and processes that I could implement or use in our small practices. There is always a better way!
Sector: Práctica médica
Tamaño de la empresa: 501-1.000 empleados
Software usado

A diario

durante

Más de dos años

Fuente de la opinión
Relación calidad-precio
0
---
Review of Athena One
I have used two other systems, Athena One is good, anc continues to improve based on requests from providers which I appreciate
Puntos a favor
Templates, macros, ability to use others macros, templates
Desventajas
too many clicks for everything, too many update videos