Sobre BigTime
BigTime is an online time and billing solution designed to serve professional service firms like accounting, engineering, government contracting, legal and IT services. The integrated solution offers features like time and expense tracking, WIP management, task & workflow management, invoicing, billing and more. BigTime time tracking captures all time spent on projects or out of office activities through a mobile timesheet app. Employees can submit expenses through the online portal or directly from their mobile devices and attach scanned receipts. Once finalized, the solution automatically generates a digital expense report and submits it to the system for approval. BigTime also offers comprehensive project management features that help managers monitor project status, define tasks and activities, assign tasks and more. The built-in billing & invoicing tool helps businesses manage their accounting operations with automated expense calculations, multiple billing rates and receipt management features. Businesses can leverage pre-built reporting templates or create new templates to address their compliance and audit reporting requirements. Users can access the solution on their Android and iOS devices using the BigTime mobile apps. The solution can integrate with various accounting and ticketing solutions including QuickBooks, Slack, Zapier and more.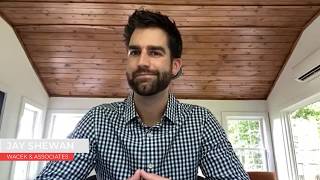 BigTime no tiene versión gratuita, pero ofrece una prueba gratis. La versión de pago de BigTime está disponible a partir de 10,00 US$/mes.
Precio inicial:
10,00 US$/mes
Sector: Dispositivos médicos
Tamaño de la empresa: 1.001-5.000 empleados
Software usado

A diario

durante

1-5 meses

Fuente de la opinión
Relación calidad-precio
5
---
BigTime: El software de gestión de horario en tareas
Puntos a favor
Es el primer software que conocí para gestionar mi horario
Desventajas
No requiere muchas mejoras pero si en diseño
Sector: Software informático
Tamaño de la empresa: 201-500 empleados
Software usado

A diario

durante

Más de dos años

Fuente de la opinión
Relación calidad-precio
4
---
A fantastic tool for managing projects
The best approach to keep track of many projects' time and expenditures. Invoicing is also a breeze because to the platform's user-friendly interface. I can view all of my projects and team members in this platform, and we can all manage everything together. The Bigtime team's assistance is also a big plus in my book.
Puntos a favor
It's a piece of software that performs exactly what it's supposed to and does it well. The process of implementation was quite fair, and the accompanying customer service was excellent. Time tracking and the ability to divide it into other sections if necessary. For numerous projects, I've taken use of the platform's ability to develop custom reports, which have been useful.
Desventajas
BigTime doesn't always communicate to itself, so you have to dig a little further to find the answer you're looking for. In addition, I've used BigTime's "help" option and spoken with a live person who was able to diagnose my difficulties immediately away.
Sector: Marketing y publicidad
Tamaño de la empresa: 2-10 empleados
Software usado

A diario

durante

1-5 meses

Fuente de la opinión
Relación calidad-precio
5
---
Accounts Receivable/Accounting Manager BigTime Review (Not project management)
The training was really amazing. And the capabilities made it well worth the switch from Productive.
Puntos a favor
The customization and the ability to track just about anything you want for project management, profitability and invoicing. And the integration with Quickbooks.
Desventajas
I wish more fields were customizable. The handful that they allow you to rename are great, but more would be better! I wish there was a 45 day training session to ask questions that arise after using for a bit.
Razones para elegir BigTime
Productive was very limited, and the budgeting side was terribly difficult to navigate especially with our high volume of monthly retainers
Razones para cambiar a BigTime
I was not part of the research that was done. I was given the final choice to test and work with the sale rep to ensure that it performed the way we needed it to. If I was not happy we would have gone back to the drawing board. But, I know one of our main objectives is to track project profitability and this is so far doing what we needed it to do.
Sector: Contabilidad
Tamaño de la empresa: 2-10 empleados
Software usado

A diario

durante

Más de dos años

Fuente de la opinión
Relación calidad-precio
5
---
Love these Guys
Love their customer service. Love that they are one of the only programs that syncs into QuickBooks Desktop.
Puntos a favor
Here's what I'll say, we switched out of this product because it wasn't the right fit for us. However, my biggest client uses it and I manage it and I love them. Excellent customer service. A couple kinks here and there but overall if you use right it works great.
Desventajas
I felt that the invoicing process was a little clunky. I wish I could edit the WIP easier.
Sector: Servicios medioambientales
Tamaño de la empresa: 2-10 empleados
Software usado

A diario

durante

1-5 meses

Fuente de la opinión
Relación calidad-precio
1
---
No implementation support
Not happy. We have asked for a full refund.
Puntos a favor
App is a nice feature for mobile time entry.
Updated interface is better than older software.
Desventajas
This company was heavy on the sales side with relentless calls but has been completely ghosting us on implementation support. After numerous calls and support tickets, they have only directed me to online videos. All we want is to spend an hour with a support agent to ensure the correct setup to avoid lost worktime.
Razones para elegir BigTime
We needed a more robust project management system.
Razones para cambiar a BigTime
I thought the size of the company with the robust development team would be a wise choice for us as we have had issues with smaller software companies. It was not as advertised.