Sobre Salesforce CPQ & Billing
Salesforce CPQ is part of a software suite designed for small, midsized, and enterprise organizations that are focused on reaching sales goals and streamlining customer support. Salesforce CPQ helps reps and partners configure complex deals, streamline quoting approvals, ensure sales compliance, plus more. It offers proposal and quote generation features, allows image-based product selection, and is accessible on mobile devices. Salesforce also offers solutions for sales management, marketing automation, partner relationship management, customer service, plus more. Pricing for Salesforce CPQ is per user, per month and is billed annually.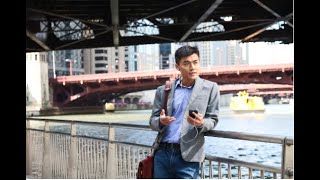 Precios de Salesforce CPQ & Billing
Salesforce CPQ & Billing no está disponible en versión gratuita. La versión de pago de Salesforce CPQ & Billing está disponible a partir de 75,00 US$/mes.
Precio inicial:
75,00 US$/mes
Alternativas a Salesforce CPQ & Billing
Opiniones de Salesforce CPQ & Billing
Sector: Servicios para el consumidor
Tamaño de la empresa: 51-200 empleados
Software usado

A diario

durante

Más de dos años

Fuente de la opinión
Relación calidad-precio
3
---
Better for Simpler Pricing Modules
Overall its easy to maintain and allows for native SF features which makes it a great add on for customers already using Sales Cloud.
Puntos a favor
Since this is obviously an SF platform- the ease of implementation is great as well as the fact that there is not a huge learning curve- it operates just as other SF objects.
Desventajas
It can be very complicated to implement a pricing structure if you do not have a "simple" pricing module. We have tried 3 separate times (& used certified experts and contractors) to try and implement our pricing module and it did not work- I will say our pricing structure is much more complicated than it should be but its still been a huge issue.
Sector: Dispositivos médicos
Tamaño de la empresa: 1.001-5.000 empleados
Software usado

A diario

durante

Más de un año

Fuente de la opinión
Relación calidad-precio
0
---
Huge feature set with multi-level deployment options - takes some getting use too
Large scale tracking of employee, customer and device information to include maintenance and tasking necessities. Generates an integrated DB option that allows for global tracking, management and metric options with a broad reporting feature.
Puntos a favor
The broad scope capabilities of Salesforce allow for a multi-departmental integration and deployment functionality with multi-scope database options. Integration with third-party systems is phenomenal, and the allowance of homegrown development is almost limitless when designing to the needs of your organization. Speed of deployment and development is only mitigated by internal knowledge but a large knowledge base and user set globally assist in speed of change.
Desventajas
Despite the large scale integration options with salesforce there can be a slowed user capability due to functional UI. This can of course be customized to meet the needs of your internal customers, but still requires considerable training to the tools available. Ensuring internal department integration and assistance will speed an organization to use.
Relación calidad-precio
0
---
Steelbrick is Promising
We looked at a few CPQ tools to help us automate a few obstacles in our (complicated) SaaS model. Steelbrick was the best solution out there for your buck.
Pros:
We were in a situation where our current (custom) CPQ solution did not allow the flexibility to add new products, adjust order forms, support local currencies (without an expensive developer resource) and it really empowered out business to address new opportunities by being able to do these things.
There are a lot of objects and we needed to use them all to make our multi-year product model work and it seemed daunting, but really, I was able to pick up how everything fit together after a few days of diving in and playing around.
The support and customer service team are absolutely amazing. Special shoutout to my CSM (Kelly Wilson) who responds day and night to emails and is always willing to find time to get on a call. Our primary support agent (ChrisL) is also really smart and easy to work with.
No implementation of CPQ goes perfect, but we had great implementation engineer (ChrisT) and implementation consultant (ChrisH) who really PARTNERED with us to make sure the tool was what we needed to accomplish our goals.
You can trust the product management team. We have already seen features that they have promised to us (contract amendments, for example).
Cons:
- We did not realize this until after implementation (and product management has promised us that it is a high priority), but the CPQ tool will only work in full data replica sandboxes. Partial and dev sandboxes do not bring over the 20+ object records that come with Steelbrick. You will need to make sure you also consider some data migration solution between environments. You can do this yourself. I did it once successfully and it took 4 hours. :(
- CPU timeout errors. If you have complicated pricing on multi-year products and you make changes to those quotes (for example changing a 5 year deal to a 3 year deal), we often get a "CPU timeout" error. We can't ever get beyond this. We need to build a new quote. :( Again, Steelbrick product management has assured us that this will be addressed in future releases with more precise code.
Sector: Biotecnología
Tamaño de la empresa: 11-50 empleados
Software usado

A diario

durante

6-12 meses

Fuente de la opinión
Relación calidad-precio
2
---
Not as easy to integrate as it is made out to be
I need to put this disclaimer in front of what I'm about to write, because it will sound critical. I left the company using CPQ about seven months after we started to integrate it into our SalesForce platform. So, it may have ended up being a success. At the time I left, it was not a success. Not a failure either. Maybe the payback was still coming.
It was sold to us as being a quick, seamless integration that would be easy to get up and running and customized to our business model. It was not that. It is a potentially elegant solution that we wanted to use so we could scale up our selling process and hopefully reduce the sales cycle. There was no evidence that it succeeded in doing that for us.
Puntos a favor
I love the concept of starting the quoting process and having that all captured in the CRM database. Also, that it looks and feels like SalesForce so the sales people are not scared off by it immediately.
Desventajas
The spin-up was very difficult. It did not work as seamlessly as advertised. Ultimately, it required us to rely on a consulting agency that did not show the same level of quality and customer service that one would expect if dealing directly with SalseForce. It turned out to be much more costly than expected to implement this "plug-in."
Sector: Tecnología y servicios de la información
Tamaño de la empresa: 501-1.000 empleados
Software usado

A diario

durante

Más de dos años

Fuente de la opinión
Relación calidad-precio
4
---
Incredible quoting tool cover all our exception cases.
Our product array is huge and our discounts system is complicated, we needed a tool which can handle most of our exception cases. CPQ can leverage most of our requirement.
Puntos a favor
It is very easy and user friendly, even if you're new you can grasp easily. We have so many different SKUs, pricing from different product families, various discounts etc all are been taken and we are happy. Multiyear quoting, contracted pricing and others are very simple using CPQ
Desventajas
Contracted pricing isn't flowing from partner to customer account.
Incremental quote for Multi year deals should be made available with CPQ rather with CPQ plus.