Sobre Cliniko
Cliniko is a cloud-based practice management solution designed to help businesses in the healthcare sector manage appointment scheduling, invoicing, payment processing and more. It enables medical professionals to capture patients' health records using customizable templates and add images, diagrams and treatment notes using a drag-and-drop functionality. Features include online booking, patient history, communication management, data export, real-time alerts, statistical reporting and more. With Cliniko's integrated telehealth system, practitioners can offer online consultations, perform examinations and schedule appointments with patients through video or audio calls. Additionally, the application provides a reporting module, which allows administrators to gain insights into payment summaries, outstanding invoices, expense reports and practitioners' performances. Cliniko comes with an application programming interface (API), which facilitates integration with several third-party platforms, such as Mailchimp, Physitrack, HealthEngine, Rehab Guru and more. Pricing is available on a monthly subscription and support is extended via phone, email and other online measures.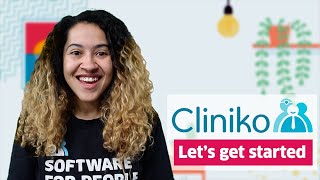 Cliniko dispone de una versión gratuita y ofrece una prueba gratis. La versión de pago de Cliniko está disponible a partir de 45,00 US$/mes.
Precio inicial:
45,00 US$/mes
Sector: Marketing y publicidad
Tamaño de la empresa: 51-200 empleados
Usado

A diario

en

Más de dos años

Fuente de la reseña
Relación calidad-precio
4
---
Best Software for Managing your Clinic
I truly love this software manager, I can easily see at what location each staff are working in and have access to so much. The reminders are great, the appointment scheduler is easy to use. Very user friendly. Archived patients are still accessible and software has been very reliable. A high recommendation for this one if you are in the market for a clinic management software.
Puntos a favor
Easy to navigate in, I like the staff dashboard - great way for staff to stay in touch (a question or even wishing someone a happy birthday) it creates decent reports for my marketing in regards to referral sources
Puntos en contra
I wish there was more in depth reporting options or trends notifyer
Sector: Salud, bienestar y deporte
Tamaño de la empresa: 2-10 empleados
Usado

A diario

en

Más de dos años

Fuente de la reseña
Relación calidad-precio
5
---
Great Company. Great Customer Service. Great Product
I loved Cliniko when we first adopted it and I love Cliniko even more now. The simplicity of operation and the ethos of the company leave their competitors behind. In the last 6 months they've brought lots of new and really useful features to the system at no extra cost. Our team members are happy, our patients are happy and I'm happy.
Puntos a favor
Cliniko is very easy to set up and use. I didn't realise just how easy until I tried a couple of their competitors. I'd been unhappy about one main issue regarding time slots. This led me to look at alternatives and I realised I had to stick with Cliniko. The system is so simple to use in comparison to other systems (a couple of the others made my head spin). One can install Cliniko and be using it effectively an hour, or so later. Not only that, but the company ethos is admirable. They're very clear about they're pricing, when other companies insist upon lengthy telephone discussions before they'll let you know a figure. If you have a problem they reply quickly and it feels personal. When Covid-19 reared its head they were really helpful towards our business and they used the time to bring in a number of new features that have taken the platform to another level.
Puntos en contra
We still have a time slot issue, but the company is helping us with it. I've realised that compared to the multiple issues I found with comparable systems, this is not such a big deal.
Sector: Hospital y atención sanitaria
Tamaño de la empresa: 51-200 empleados
Usado

A diario

en

6-12 meses

Fuente de la reseña
Relación calidad-precio
4
---
Cliniko review
Clinko is the first appointment scheduling system I have used and was very easy to learn and navigate. I would recommend it
Puntos a favor
I like the ease of re-scheduling appointments and how easy it is to schedule appointments in general
Puntos en contra
I would like to see the option added of when a note is written that, once it is saved, it auto-populates the date it is written, instead of having to manually type in the date for each note. I have seen this in other scheduling systems
Respuesta de

Red Guava

Hi Carolyn!

If you create the treatment from the appointment itself, it will populate the date of the appointment, as well as the date that you created the note!

You can check out this screen grab for some steps! https://cl.ly/6c374f2c9481

Here is the help guide as well! It gives you all the details you may need to create a treatment note: https://help.cliniko.com/writing-patient-notes/treatment-notes/write-a-treatment-note

Jason

Respondido el 19/11/2018
Sector: Salud, bienestar y deporte
Tamaño de la empresa: 11-50 empleados
Usado

A diario

en

Más de dos años

Fuente de la reseña
Relación calidad-precio
5
---
Great Software & A Great Company
9.5/10 for the software
10/10 for the customer service
10/10 for value for money
Puntos a favor
Cliniko is super easy to use and fast. I've used many other online booking services but Cliniko eclipses them all. The software is bloated like their competition which saves a huge amount of time on the day to day running. Customer service is second to none, with online replies in your inbox within an hr or so.
Puntos en contra
The software isn't fully matured, particularly around group sessions. Though there has been slow progress, I would have hopped it would be further down the road than where it is currently.
Other packages do have a lot more flexibility with customising automated emails etc, however with flexibility comes complexity.
Sector: Salud, bienestar y deporte
Tamaño de la empresa: 2-10 empleados
Usado

A diario

en

Más de dos años

Fuente de la reseña
Relación calidad-precio
5
---
So happy using Cliniko for our practice
Great, love the paperless ability and having online booking. and access to appointments from anywhere
Puntos a favor
The user experience is easy, intuitive and thorough on the business end and the clients using it to make appointments
Puntos en contra
profit from stock sales hard to gauge and not as many reports as other softwares. Integrating it with Xero for stock causes more issues.