Sobre Jobber
Jobber is a cloud-based field service management software solution that allows small and midsize service businesses to manage field staff, provide customer support, and expand business operations either through a mobile app or a desktop dashboard. As a service business solution, Jobber supports over 50+ service industries and provides interchangeable tools such as an integrated CRM, real-time scheduling and dispatching, expense tracking, invoice creation and billing, online booking, a self-service client hub, quoting, client reminders, automatic emails and many more. With time tracking functionality, Jobber's scheduling module allows users to update any job in real-time such information on task completed and project progress so management can effectively track field personnel. For assignments, management teams can set up individual jobs or recurring contracts and assign multiple field technicians to a single job. Jobber allows users to create professional invoices using customizable templates and will automatically send invoices via email. For epayments, Jobber partners with various electronic payment apps, such as Stripe and Paypal to streamline electronic billing. Jobber's customer relationship management (CRM) module will track past clients' contact information allows users to create custom fields, tags, attach files or phones, and more. All of this is connected back to the billing and work history. In addition, any client can approve quotes, schedule work orders, pay invoices and communicate with service teams using Jobber's self-service client hub. The Jobber app is available for iOS and Android devices.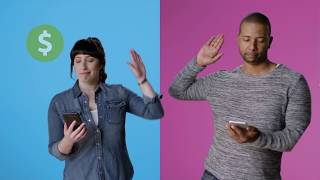 Jobber no tiene versión gratuita, pero ofrece una prueba gratis. La versión de pago de Jobber está disponible a partir de 49,00 US$/mes.
Precio inicial:
49,00 US$/mes
Sector: Alimentación y bebidas
Software usado

A diario

durante

Más de dos años

Fuente de la opinión
Relación calidad-precio
5
---
Excellent company and excellent product
Makes things work so much better for us! There are small issues but we work through them. Nothing is perfect and for the price point this is phenomenally the best on the market.
Puntos a favor
Absolutely great system and easily adaptable to service companies. They are constantly adding features and functions and I hate to give only 4 stars on that but there are a few things that we would like to have but it doesn't incorporate. They are ALWAYS open to listening and I have actually had some of my ideas incorporated into the program. If I could give 10 stars on the customer service and value for the money I absolutely would. It is a simple program to use once you play with it for a bit. They are always updating which is awesome always new functionality available!
Desventajas
I don't like the fact that Visits and Jobs are treated separately with no way to combine them. I wish that you could set this up and for us, just delete the visit altogether because for us a Job is a Visit. They are always 1 to 1 ratio for us. It makes some of the scheduling frustrating because you can schedule a job but not have a visit scheduled. I can completely see how other companies need the ability for multiple visits on 1 job though.
Would like to see compulsory custom fields so you don't forget to fill out important data on quotes or invoices.
This is a big one, if you don't use the Stripe Jobber Payments then you cannot post a refund to a clients account. You basically have to do a work around and then post a negative invoice. It is very frustrating for a basic accounting function. We often have customers place deposits or pay in advance and they don't use their full deposit for our service. We have to issue a refund and it is a real pain to do.
Sector: Diseño
Tamaño de la empresa: 2-10 empleados
Software usado

A diario

durante

Más de un año

Fuente de la opinión
Relación calidad-precio
5
---
Jobber fits most needs for service/field type scheduling work
Great experience and would recommend it for most companies who utilize field/service type staff that requires trips to properties. Very easy to use for office staff and mostly easy to use for field staff.
Puntos a favor
- Easy to deploy
- Syncs with Quickbooks
- Many views to view work with filtering options
- Ability to limit worker's capabilities
- Ability to allow customers to request work
- Ability to send quotes/invoices (though we used QB for this)
- Scheduling was a breeze
Desventajas
- Phone app was not as intuitive as I liked from a UX/UI standpoint, but we overcame that hurdle
- Recurring jobs can be difficult to delete and when you have many it can cause more harm than good. It is built more for one-off jobs currently in my opinion.
Razones para cambiar a Jobber
The features fit our needs better and the UX/UI seemed to be better.
Respuesta de

Jobber Software

Hi Troy! Thank you very much for taking the time to send us a review. We are very happy to hear that Jobber is meeting your business needs. We would also love to hear more about how we could improve Jobber's UX/UI, so please feel free to reach out to our Support team at 1-888-721-1115 opt 2, [email protected] or via our live chat.

Respondido el 22/6/2022
Sector: Construcción
Tamaño de la empresa: 11-50 empleados
Software usado

A diario

durante

Más de dos años

Fuente de la opinión
Relación calidad-precio
4
---
Very intuitive, excellent support
Huge time savings. Excellent reporting to get a snapshot of my business.
Puntos a favor
I don't have to train my team on Jobber. It's simple enough that we can go over the basics together and a new hire will run with it from there. It's customizable enough for us and I love the reporting features.
Desventajas
The built in CC processing is pricey but convenient. New features are somewhat slow to roll out but I guess this is countered by the fact that it all works without bugs. You can tell they take testing seriously.
Respuesta de

Jobber Software

Hey there Wesley! Thank you so much for such a glowing review! Hope you have a great week!

Respondido el 11/10/2022
Sector: Propiedad inmobiliaria
Tamaño de la empresa: 2-10 empleados
Software usado

A diario

durante

Más de dos años

Fuente de la opinión
Relación calidad-precio
3
---
Jobber A Maybe for Business
Puntos a favor
The software is ok, but has great online support.
Desventajas
Very poor features, like text communication to clients does NOT go into client communication on the client personal log/file. It is housed in the text platform in jobber. So you have to look into two area to find out all comm. on one client.
Quote from Jobber support:
With the texting service it is through an integration with Twilio, this is part of why it is separated. Were you specifically looking to search for a chat history with a client?
Thank-you for sharing this, it sounds like you would like to be able to have the client communications sent out via text also populated into the communications folder under the client profile (similar to emails), I do apologize this isn't the case at the moment. However I will share this with our product developers to consider for future iterations.
Also if you want to run a simple report like show me all my clients in Az. or Cal. Quote below from Jobber-support.
"The report will show all clients and not just AZ. Unfortunately none of our reports are able to filter by ja specific a state/ area if you service multiple areas. The Excel document would have to be downloaded and filters created in Excel. I can understand how having this available would be important and I can pass this feedback along to our Product Development team."
Respuesta de

Jobber Software

Hello Joseph! Thank you for your review and feedback!

Jobber is always updating and evolving, and we appreciate hearing how folks would like it to behave as this helps us understand what matters most to you.

It looks like our Support team has sent your feedback to our development team and hopefully this can be something that is addressed in the future.

Please feel welcome to reach out again if you have any other suggestions or feedback for us. We would love to hear from you!

Respondido el 11/10/2022
Sector: Construcción
Tamaño de la empresa: 2-10 empleados
Software usado

A diario

durante

Más de dos años

Fuente de la opinión
Relación calidad-precio
5
---
A CRM built for the needs of home services!
Overall Jobber is very good. The customer support is friendly and knowledgeable but obviously lack any real input from customers to the devs.
For the most part, they have wrapped up almost everything, but there are a few rough edges that need to be addressed. That said, I have not found a better CRM for home services.
Puntos a favor
Quotes are easy
Collect a deposit
Keep cards on file
Ease of Scheduling
Good mobile app
Desventajas
Unable to give partial returns through Jobber Payments
Need more environmental variables
Better API
More triggers in Zapier
Native texting is lacking in so many ways. Maybe instead of trying to reinvent the wheel, you could partner with a texting/phone/review product like Emitrr.
Razones para cambiar a Jobber
Jobber is better suited to sales that don't go through a sales funnel, the scheduling is a breeze, and the customer's experience is seemless.
Respuesta de

Jobber Software

Hi Michael, thanks for your review!
If there is anything we can do to improve your experience feel free to get in touch with our success team at 1-888-721-1115 Option 2, [email protected], or by live chat.

Respondido el 28/7/2022